Adobe Animate (formerly Adobe Flash Professional) is a professional computer animation program, but it's really expensive. The monthly plan costs $31.49/month. But fortunately, there're many available adobe animate replacements. And this post will give you a list of adobe animate alternatives.
Adobe Animate is designed to create vector graphics and animation for TV shows, online video, games, web applications, and more. Although it's powerful, many users still want some adobe animate alternatives because of its high subscription fees. If you want to find an equivalent of Adobe Animate, you've come to the right place. Want a free video editor? Try MiniTool MovieMaker.
Top 6 Best Adobe Animate Alternatives
Pencil2D
TupiTube
Blender
TVPaint Animation
Cartoon Animator 4
Vyond
Pencil2D
Compatibility: Windows, Mac, Linux
Pencil 2D is an adobe animate free alternative. It's an open-source 2D animation application to make hand-drawn animations. This tool is intuitive and simple to use. It allows you to save the animation in its native file format and lets you export it in a video file (AVI, GIF, MP4, WebM, APNG format) or a sequence of pictures (PNG, TIFF, BMP, JPEG format.)
TupiTube
Compatibility: Windows, Mac, Linux, and Android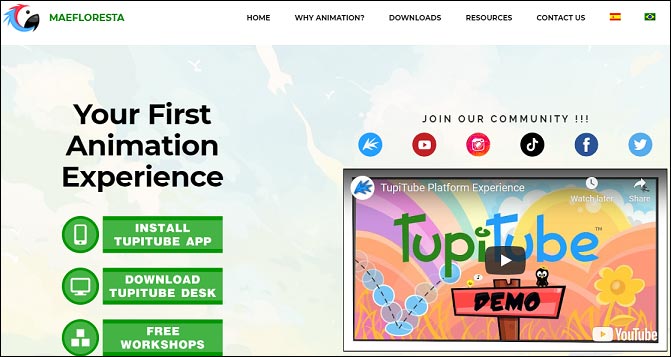 If you want an adobe animate alternative for children, TupiTube is one of the best choices. It's also an open-source and free 2D animation software.
It offers the basic tools for vector illustrations like polygons, rectangles, lines, and ellipses. It's available to import raster images and set them as static backgrounds or animated assets. When the animation is finished, it can be export as a video file (AVI, MPEG, SWF) or a sequence of images. (PNF, JPEG, SVG).
Blender
Compatibility: Windows, Mac, Linux
Blender is also an adobe animate free alternative. It's an open-source 3D graphics program with many animation tools. It can be used for making animated films, visual effects, 3d printed models, motion graphics, and more. Besides, it offers a built-in video editor to edit videos.
TVPaint Animation
Compatibility: Windows, Mac, Linux, and Android
TVPaint, a 2D animation application based on bitmap technology, it's another alternative to Adobe Animate. It provides powerful drawing tools and 3 filling tools. For TVPaint Animation, it's easy to import a video or an image and it can add a layer to the video or draw on the picture. Thanks to the sound management, you can fade audio and control volumes.
If you want animated text generators, read this post – Animated Text.
Cartoon Animator 4
Compatibility: Windows, Mac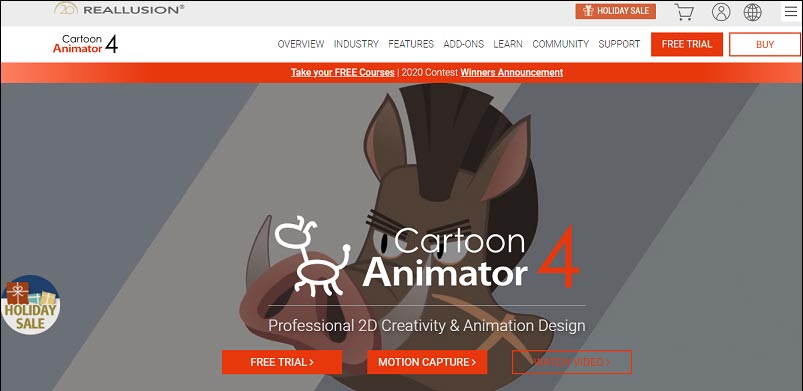 Cartoon Animator 4 (formerly CrazyTalk Animator) is also taken as another best alternative to adobe animate. This animation software enables you to convert images to animated characters and customize them with your expressions and allows illustrators, designers, cartoonists to create animated 2D characters from static photos, paintings, and layered Photoshop PSD.
Also read: How to Turn Animated GIF to MOV for Free – Solved
Vyond
Compatibility: web-based
It's an online Adobe Animate alternative to create animated videos. It offers free templates, and you can choose one and customize it to your brand. And it's also a nice animation tool for business, easily making animated videos for marketing, training, eLearning, etc.
Conclusion
Among the 6 Adobe Animate alternatives, which one do you like most? Choose one and try to make your animations. What's your favorite animation programs? You can share your opinions in the below comments section.