WebP is an image format developed by Google, which allows users to save an image in either lossy or lossless format. However, it is not supported by certain software. Luckily, here are 3 effective methods that you can use to convert WebP to JPG without quality loss.
WebP is Google's new image format that is built directly into its Chrome web browser. Sometimes, Google Chrome saves the image in WebP format automatically, which can't be viewed by certain photo viewer software as shown below.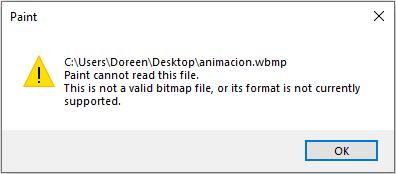 If you encounter such a problem, don't worry. Here we will walk you through the methods on how to convert WebP to JPG. If you want to make a video from photos, try MiniTool MovieMaker.
Part 1. WebP vs JPG
What is a WebP file?
Developed by Google, WebP is an image format that provides superior lossless and lossy compression for images on the web.
What is a JPG file?
A JPG file is an image saved in a compressed image format standardized by the Joint Photographic Experts Group, which is commonly used for storing digital photos.
Related article: Image Brightener – How to Brighten an Image
Part 2. How to Convert WebP to JPG
1. Using Another Web Browser
The easiest way is to use a browser that does not support WebP images, such as Internet Explorer and Safari. Both of them allow you to open WebP images in JPG format.
Open Google Chrome to find the WebP image that you want to convert to JPG.
Highlight the URL, then right-click it and select Copy from the pop-up list.
Open another browser that does not support WebP, paste the image URL into the address bar, and then press Enter.
After the same image appears on the screen, right-click the image, and then click Save Image As.
Specify the destination folder, and click Save to download the image in JPG format.
Recommend post: How to Recolor Images | A Step-by-Step Guide
2. Using a Chrome Extension
The second method is to install a Google extension named Save Image As You Want. It is an image converter tool that allows you to save any images in JPEG, PNG, WebP, Base64 as you want.
Go to Chrome web store and search for Save Image As You Want.
Click the Add to Chrome button and tap on Add extension to confirm.
After installing this extension, you will see an icon on the top right of Chrome, which means this extension has taken effect.
Find out the WebP image that you want to save in JPG format, right-click the image, and scroll down to choose Save Image As Type.
Select Save As JPEG from the list.
Specify where to save the JPEG file and then click Save.
3. Using an Online Image Converter
If you don't have any other browsers or you don't want to install any app or browser extension, then you may need an online image converter to get the job done. Zamzar is one of the best free image converters that support WebP conversion.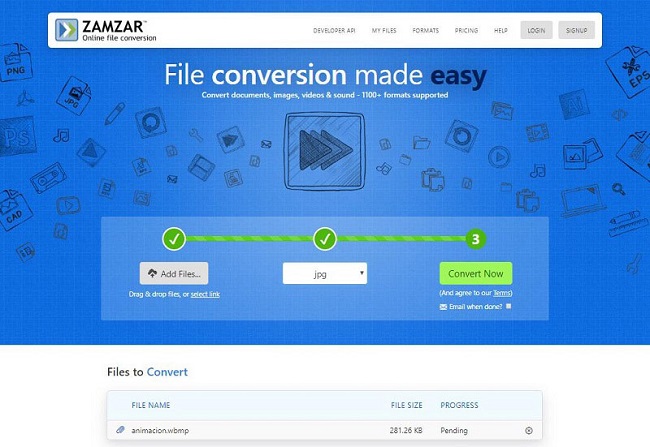 Open your web browser and visit the Zamzar website.
Click Add Files to import the WebP file you want to convert to JPG. You can also choose select link to paste the image URL.
Once the WebP image is uploaded, select JPG from the Convert to drop-down menu.
Enter your email address and click the Convert Now button to start the conversion.
Bottom Line
The above have discussed 3 different yet practical methods on how to save WebP as JPG for free. Which one do you prefer? If you have any other better methods to recommend, please let us know via [email protected] or share them in the comments section below.