No matter how old you are now, you're never too young or too old for watching cartoons. Cartoons can bring you a lot of fun and refresh your childhood memories. Below is a list of 7 best places to watch cartoons online free. Don't miss it!
What's your favorite cartoon of your childhood? Popeye the Sailor, Tom and Jerry, The Simpsons, Rugrats, Duck Tales, South Park, Pokemon, The Powerpuff Girls, or SpongeBob SquarePants? Want to watch these old cartoons once again? Here are the 7 best places to watch cartoons online.
If you like to make a cartoon video, MiniTool MovieMaker, the free video maker, is recommended here.
Top 7 Websites to Watch Cartoons Online Free
Kiss Cartoon
WCOforever
Cartoons On
Anime Toon
Top Cartoons
Cartoonito
YouTube Kids
#1. Kiss Cartoon
Kiss Cartoon is the best site to watch free cartoons. It lets you browse cartoons by alphabet, popularity, status (ongoing or completed), and genres. When you hover your mouse on a cartoon name, a window pops up which displays the brief information and the cover of this cartoon.
On this website, you can watch cartoons in HD quality and download your favorite cartoons offline without any cost. Also, it gives you the option to control the speed of cartoons.
Kiss Cartoons offers you another two websites (Kiss Anime and Kiss Asian) where you can enjoy anime and Asian TV shows online free.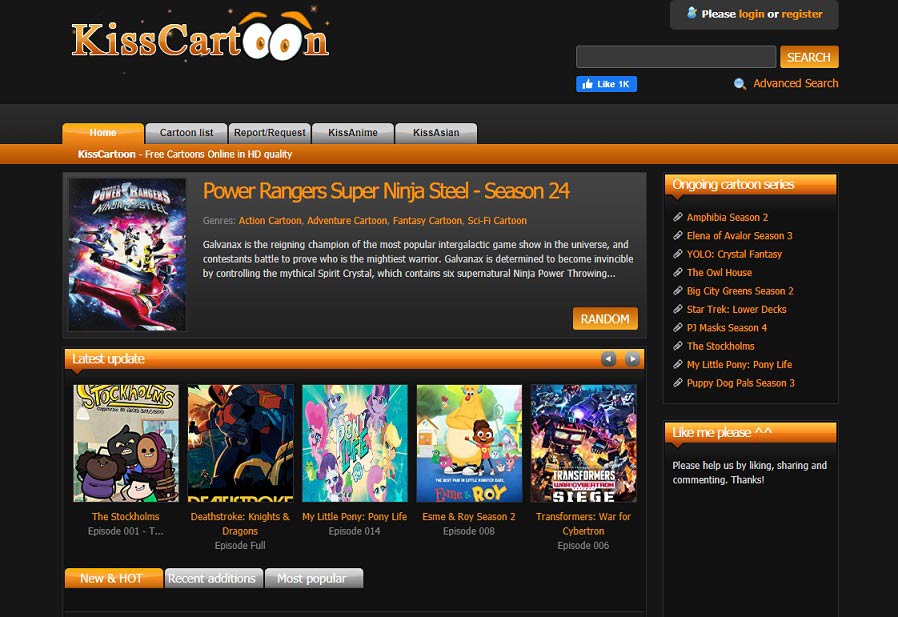 #2. Cartoons On
Cartoons On, the best alternative to Watch Cartoons Online, has a vast library of cartoons. There's no sign-up requirement. It enables you to stream the latest cartoons and watch old cartoons online free. This website works on any device including computers and mobile phones.
#3. WCOforever
Another place to watch cartoons and anime online is WCOforever. It's used to be known as Watch Cartoon Online. Besides enjoying free cartoons, you are able to watch dubbed anime, subbed anime, movies and ova series online free. You can change the quality of a cartoon, but can't adjust its speed.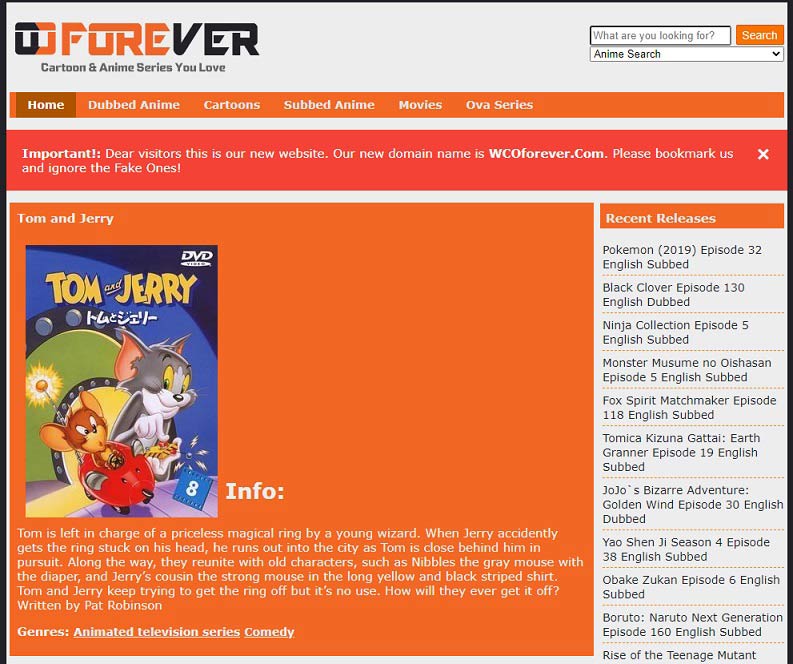 #4. Anime Toon
Anime Toon is one of the best cartoon streaming sites that allows you to watch cartoons online such as SpongeBob SquarePants, Pokemon, The Simpsons, Peppa Pig, etc. In addition, plenty of movies and anime series also available on this website.
Also read: 7 Best Sites to Watch Series Online Free in 2020 | Still Working
#5. Toonjet
Toonjet is a cartoon streaming website that offers a huge collection of classic cartoons like Tom and Jerry and Mickey Mouse. You can watch cartoons online without signing up. But if you need to unblock additional features including post comments, it requires you to sign up!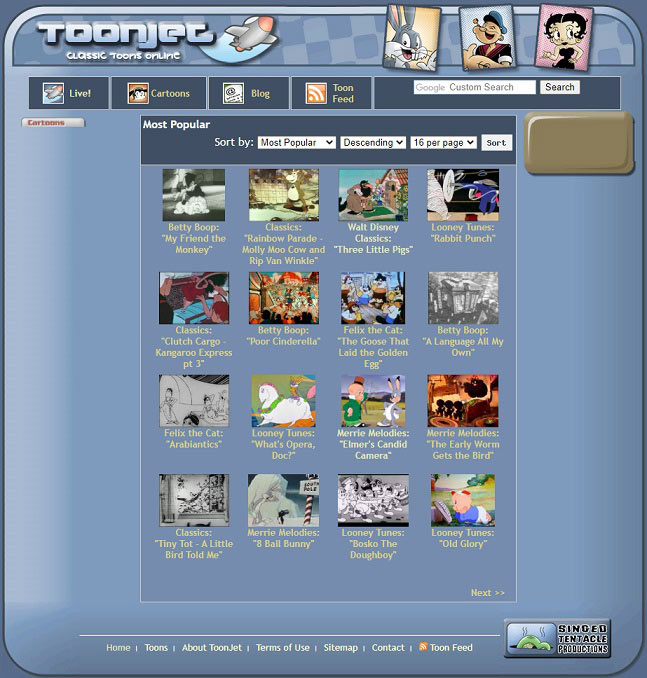 #6. Cartoonito
Cartoonito is a cartoon streaming site designed for pre-school viewers. It has the most popular cartoons: Super Wings, Thomas & Friends, Sesame Street, Fireman Sam and many more. It offers you the ability to adjust video speed and change video quality from 512 x 288 to 1920 x 1080.
You may also like: How to Make an Anime GIF.
#7. YouTube Kids
YouTube Kids is a great platform for kids to watch cartoons online. Many funny cartoons are available on YouTube Kids such as Lucas the Spider and Peppa Pig. Expect cartoons, it also includes other content categories like Music, Learning and Recommended.
10 Best Old Classic Cartoons You May Have Forgotten about
Remember that cartoons you used to watch when you were a little kid? Here are 10 best old classic cartoons you may have forgotten about.
Franklin
Max and Ruby
ChalkZone
Super Dave
Space Ghost Coast To Coast
Bucky O'Hare And The Toad Wars
Stanley
Maggie and the Ferocious Beast
Rolie Polie Olie
Oswald
Conclusion
The 7 best places to watch cartoons online and 10 best old classic cartoons are listed in this post. Hope you like it!
You can share suggestions or ideas in the comments box if you want!