If you are looking for free methods to warp images online, you have come to the right place. This post offers you the top 4 free websites to warp images online. They are very useful and allow you to do the job in no time. (If you want to make videos with images, MiniTool MovieMaker is highly recommended here.)
Warping image can help you correct distortion of the image or add significant distortion effects to it. It takes a while to download and install software just to warp an image. Therefore, this post will share the top 4 free websites to warp images online to save your precious time. Let's start without further delay!
Lunapic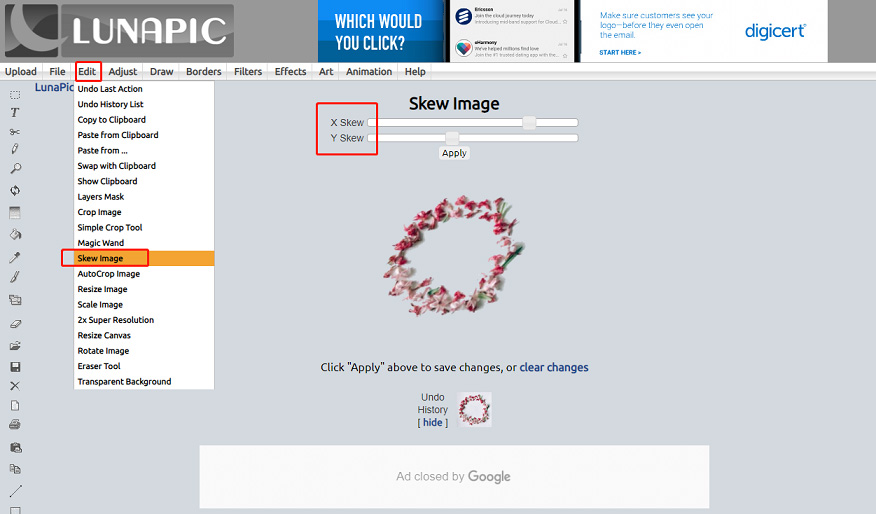 LunaPic is probably one of the best free websites to warp images online. It offers a simple tool that you can use to change the perspective of your images easily. You can warp your images by adding the skew effect or straighten your images (with curves, wrong angles, etc.).
Apart from image warping, you can create GIF animations, add effects, add words, and do other image manipulation. This free online photo editor is straightforward. It works on Firefox, Chrome, Safari, or other browsers you use.
Recommended post: Top 5 Photo Morphing Software and Applications You May Like
Ezimba
Ezimba is also a free website that can be used to do online image warping effectively. On this website, you can easily import an image and add various warp effects to it. The amazing warp effects that you can apply include swirl, wave, bend, explode, splice, and so on.
With this web tool, you can also convert, resize, crop, rotate images with ease. And it supports almost all image formats. The highlighted part of Ezimba is that you can add a 3D edge to the image, border text, stamp, art frame. When you are done, you can save your image in any format you want.
Related post: Best 3D Photo Apps to Take 3D Photos on Android and/or iPhone
Photo Warp
Photo Warp is another free website that can be used for warping images online. You can simply upload any image you want and then add the warp effect manually. There are many warp effects available, including standard warp, bulge, pinch, pyramid, and twist.
Unlike Ezimba, you need to apply the warp effect manually by clicking on an object or an area of ​​the image and dragging it. You can apply the warp effect anywhere on the image. When you finished, you can get the result image as a JPEG file.
You may also like: How to Crop Images at Ease (Windows/Mac/Online)
Distort Grid
Distort Grid is one more website can help you to warp image online. It's very easy to use, as it allows you to easily add a distortion effect to an image by simply dragging some of the squares visible on the image.
It doesn't offer any direct option to choose the warp type. You need to grab the corners of the grid squares and drag them to add a warp effect. After that, it will automatically add a grid over the image. You can specify the grid box size manually. Once done, you can download the image as a PNG file or share it with others.
Conclusion
Based on the above websites to warp images, I hope you can find your favorite one. Try these online image warp tools and let me know your supplements in the comments.