With the development of the demand for video mapping, a lot of video mapping software has appeared on the market. However, these tools are not all easy to use and suitable for you. Here are three video mapping software that can make mapping a breeze.
Let's take a look at how the following three video mapping software performs video mapping. If you want to make an interesting video, MiniTool MovieMaker is highly recommended to you.
Adobe Premiere Pro
Adobe Premiere Pro is not only a well-known video editing software, but also a video mapper software.
Whether you are a novice or a professional, it is quite easy to use Adobe Premiere Pro to map some shapes and create a linear timeline. You can import the audio tracks in your video and preview their matching with visual effects. At the same time, use the video mapping function in Adobe Premiere Pro to add advanced sorting and layering to your videos.
You can use Adobe Premiere Pro to create wonderful interactive projects to enhance the visual effects of music festivals, art exhibitions, parties, large-scale performances and other events.
The attraction is that you can use it to edit material in any format from 8K to virtual reality. In general, Adobe Premiere Pro has a simple and easy-to-learn operation interface and powerful and complete functions.
The only downside is that it only provides a seven-day free trial period, after which you need to spend money to buy it.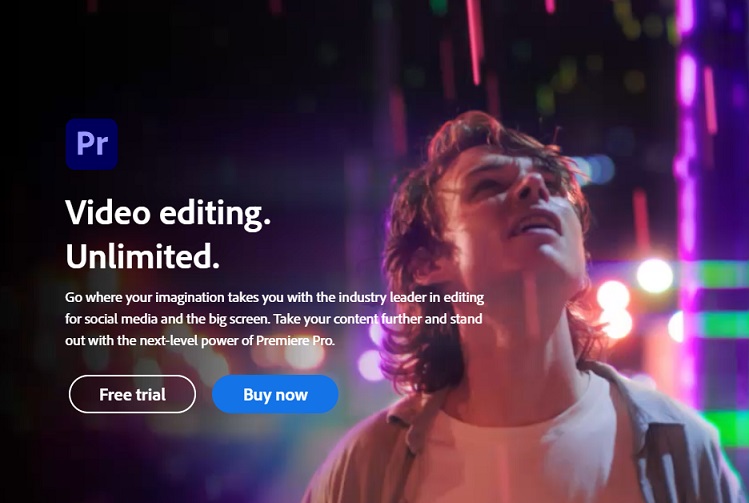 MadMapper
MadMapper is one of the best video mapping software which built entirely for mapping purpose.
On the one hand, its functions are very powerful, including LED mapping, 3D space scanner, 3D calibration and lighting, ultra-fast video player, grid deformation, soft edges, video effects and masks. Meanwhile, MadMapper also supports multiple projectors and audio input.
On the other hand, its uses are quite extensive. You can use MadMapper to perform architectural video mapping, stage design video mapping, art installation video mapping and live performance video mapping.
In addition, you can also use it to control many stage elements to create a perfect performance with visual effects and light coordination.
The outstanding thing about MadMapper is that you can project your video on any surface unlimited times and use the real-time code editor to edit the material you need anytime and anywhere.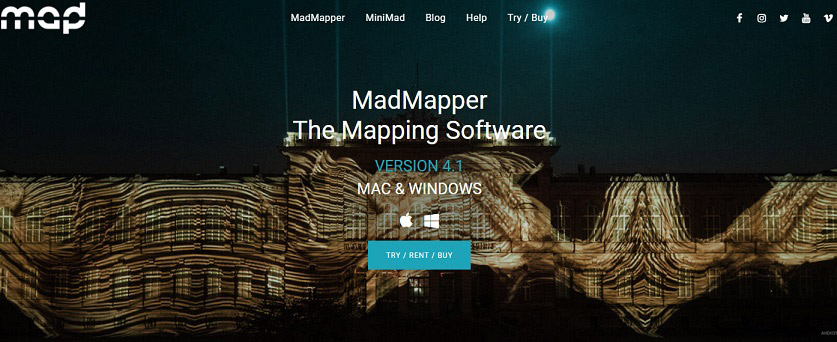 Isadora
Isadora is a free video mapping software which is compatible with Windows and macOS operating systems.
Its main functions include structure-based projection, motion tracking, fast movie playback options, time code for projection, in-depth lighting settings, fast generation of custom sequences and 4-channel online streaming.
Isadora's high interactivity is reflected in its combination of a media server, a visual programming environment and a powerful video and audio processing engine. Moreover, you can change the settings during projection and get instant results.
Its advanced stage editor allows each sequence to be integrated into the corresponding projector. Isadora has a hybrid wizard that can generate the best adjustments for your specific settings. During the video playback process, it will take into account the characteristics of all structures and avoid any possible distortion.
It is worth noting that the free version of this video mapping software has a few limitations. If you want to get better mapping-related functions, you need to pay for it.
Conclusion
Maybe you will need video mapping software to help you show your video on large buildings or small objects in concerts, parties, large-scale performances and other activities. After reading this article, download the video mapping software that makes your heart beat and start your experiment!