When you watch movies or TV series, subtitles help you understand the video better. But sometimes, you'll find the downloaded movie has no subtitles. Under this circumstance, you can try to search and download subtitles from Subscene – one of the best movie subtitle websites.
Subscene provides comprehensive subtitles for movies and TV series in various languages. It allows you to browse subtitles by the filter, search subtitles by entering the movie name, and upload subtitles. How to download Subscene subtitles? Read the following part. 
MiniTool MovieMakerClick to Download100%Clean & Safe
How to Download Subscene Subtitles
Follow these steps to learn how to download subtitles from Subscene and you'll easily find and download subtitles for your favorite film and episodes.
Step 1. Type subscene.com in your web browser and hit Enter to open the Subscene website.
Step 2. Enter the name of a movie or TV series in the Subtitle Search box and click the Subtitle Search. (Here we take Game of Thrones as an example.)

Step 3. Then you'll see all the available subtitles on this website. Browse the movie titles and click one of the results. And click the title to open the subtitle page.
Step 4. Find the desired language in which you want to download the subtitles. The languages are sort in alphabetical order and so you can quickly scroll down to the target language.
Step 5. Select a subtitle file and click its name, then tap on the Download English Subtitle button (Download Language Subtitle) to download the subtitle's ZIP folder.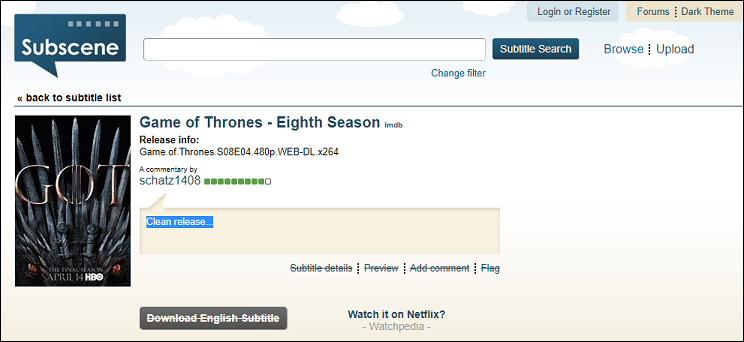 Step 6. Once done, extract the subtitle file (SRT file) from the ZIP folder and save it in another folder on your computer.
How to open the download subtitle file? Just check out this post – How to Open an SRT File? Solved and you'll find it easy to open SRT files on your PC.
How to add the download subtitles for your video? Read this post – Top 4 Ways to Add SRT to MP4 Easily and Quickly.
Top 5 Subscene Alternatives
This part will introduce 4 Subscene alternatives to help you find and download subtitles of movies and TV series.
#1. OpenSubtitles
OpenSubtitles is a must-try Subscene alternative to download movies and TV series subtitles. It offers subtitles in multiple languages. To download subtitles from this site, you should install OpenSub Search Chrome Extension. And OpenSubtitles features a fast download speed.
#2. Addic7ed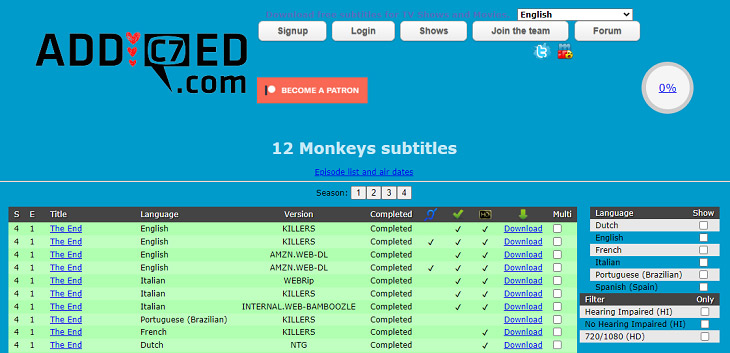 Addic7ed is also one of the best sources of movie and TV show subtitles in many languages. It allows you to browse by shows, movies, top downloads, top uploaders, popular shows to find desired subtitles. To download Addic7ed subtitles, you must create a free account and log in.
Also read: How to Add Text to TikTok Videos and Slideshows?
#3. My-subs.co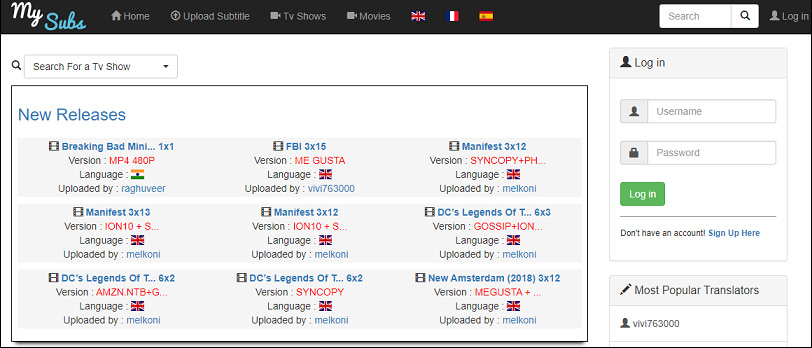 My-subs.co is a well-organized platform to download TV shows and movie subtitles. Unlike Subscene, it is able to download a subtitle file in SRT format directly instead of and compressed ZIP folder. And it has no registration requirement. Thus, it's also an excellent Subscene alternative.
#4. Moviesubtitles.org
Moviesubtitles.org, a large library for movie subtitles, is also one of the best Subscene alternatives. It has 13 subtitle languages, more than 12 thousand subtitles, and more than 33 million downloads. It lets you download a subtitle file in the ZIP folder.
Also read: 7 Best Free Websites to Download Anime Subtitles
#5. TVsubs.net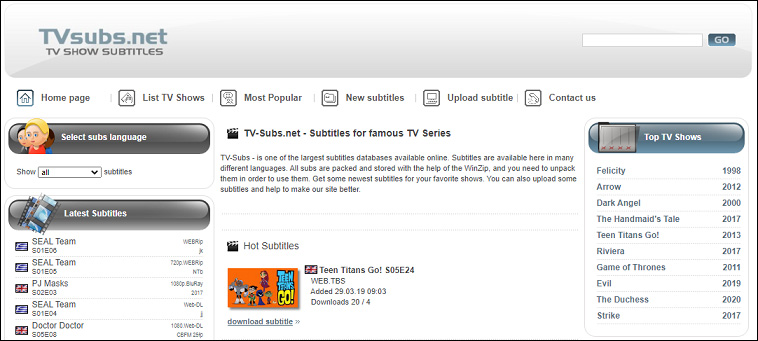 TVsubs.net is one of the largest TV show subtitles platforms. It allows you to explore subtitles by the list of TV shows, popular TV shows, new subtitles, and you can also search by subtitle languages. All the subtitles on this site are also stored in ZIP folders.
Conclusion
Now, you've learned how to download Subscene subtitles and 5 Subscene alternatives. You can go to Subscene to find your favorite movie or TV series subtitles, and follow the above steps to download the folder. When you don't find the target subtitles on this site, you can try any one of the 5 Subscene alternatives.