Thanks to technology development, there is photo restoration software that can bring your old photos back to life. What is the best photo restoration software? In this post, the top 4 recommendations are offered. Just explore their features to find which one you like most!
If you want to store these precious memories in a form of video, you can make videos from photos with MiniTool MovieMaker. It is a completely free movie maker.
Digital photo restoration is the process of retrieving the appearance of a digital copy of a physical photo that has been damaged manually or over time. If you want to save the old precious photos from decay, you can download one of the following photo restoration software.
Adobe Photoshop CC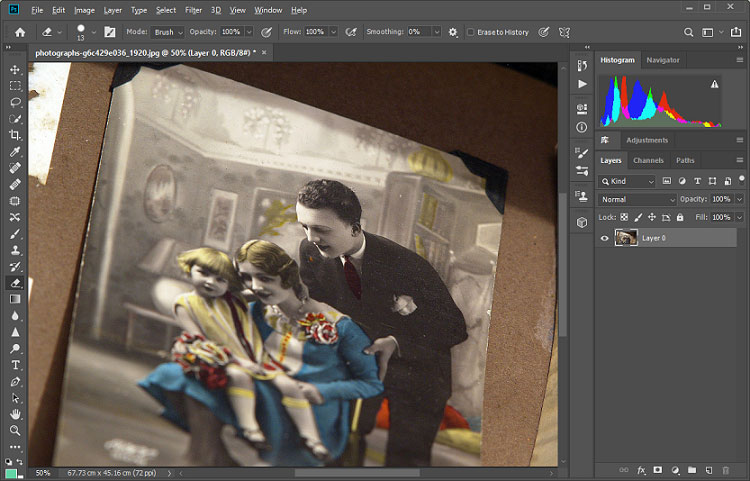 Adobe Photoshop CC is one of the most popular photo restoration software and advanced photo editing software used both by beginners and professionals. With a user-friendly interface and an extensive selection of tools, you can perform photo restoration at a professional level.
You can use the famous Clone Stamp tool, which allows you to copy pixels from the surrounding areas and remove any damage that the image may have.
It provides AI-driven tools, including neural filters, and Object Aware Refine Mode. With the filters, you can fully adjust the look of your model and optimize your workflow. With the Object Aware Refine Mode, you can select and delete distracting details with no effort.
PhotoWorks
PhotoWorks is one of the best photo restoration software with the precision healing tool. It comes with AI features that automatically detect any type of picture so that it can apply special enhancements based on that.
It will assist in erasing scratches, lint, and dust to help you revive shots from the past. The healing and cloning tools will neutralize scratches, dust, and undesired parts of the shot.
For a quick process for the whole photo, you just need to adjust the Feather and Opacity settings for softening the areas that have been touched and the rest of the photo. Of course, you can also work on the details and enliven the colors or even replace the background if it's too damaged.
Also read: Top 4 Terrific AI Photo Editing Software You May Need
Skylum Luminar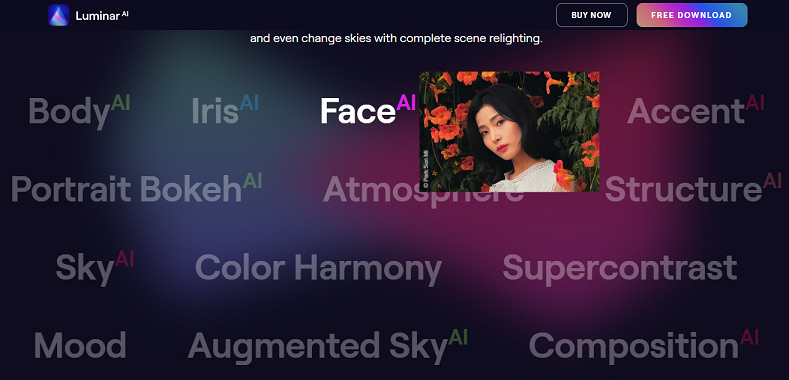 Next up on our list of photo restoration software is Skylum Luminar. It offers almost everything you need to remove noise, retouch black and white pictures, and adjust tones, clarity, and contrast. With AI-based image processing and powerful noise reduction tools, you can bring your old photos back to life easily.
If the old shot acquired a yellow shade with time, you can tone down the temperature and make it colder by applying the Color Temperature filter. If you need to remove stains, creases, and dark spots, you can use the Erase and Clone & Stamp tools. These tools enable you to sample a selected area and edit old photos with a white or black background.
Retouch Pilot
Retouch Pilot is also an optional photography restoration software that enables you to perform image enhancement efficiently. It will remove minor technical defects present in an image or those that appeared after scanning photos, such as scratches and stains from dust particles.
With a basic and user-friendly interface, you can operate photo restoration without much effort. Opening this photo restoration software, you can get access to a series of short tutorials that clarify each of the functions. Amazingly, it supports automatic color correction. Moreover, you with have a real-time preview of all changes when you retouch the photos.
If you want to batch edit your photos, check this post 4 Best Batch Photo Editors to Speed Up the Editing Process.
Conclusion
After reading this post, you got the 4 best photo restoration software to bring your damaged photo back to life. Which one do you like most? Welcome to share your ideas in the comments zone.