Commonly, a meme refers to an image, video, or text. It goes viral on social networks. Want to share memes with others? I've made a list of the 5 best meme websites to find funny memes. Additionally, this post will show you how to make a GIF meme with MiniTool MovieMaker.
Are you searching for a place to find memes? Try the following meme websites!
5 Best Meme Websites that You Should Try
Reddit
9GAG
Know Your Meme
Me.me
Memedroid
#1. Reddit
Reddit is a social news aggregation website that allows users to submit and discuss content they are interested in. It's also one of the popular meme websites where millions of users share their memes. You can save memes from Reddit without limits. But downloaded GIF memes will be saved in MP4 format. If you need to convert video to GIF, you can use a GIF converter.
#2. 9GAG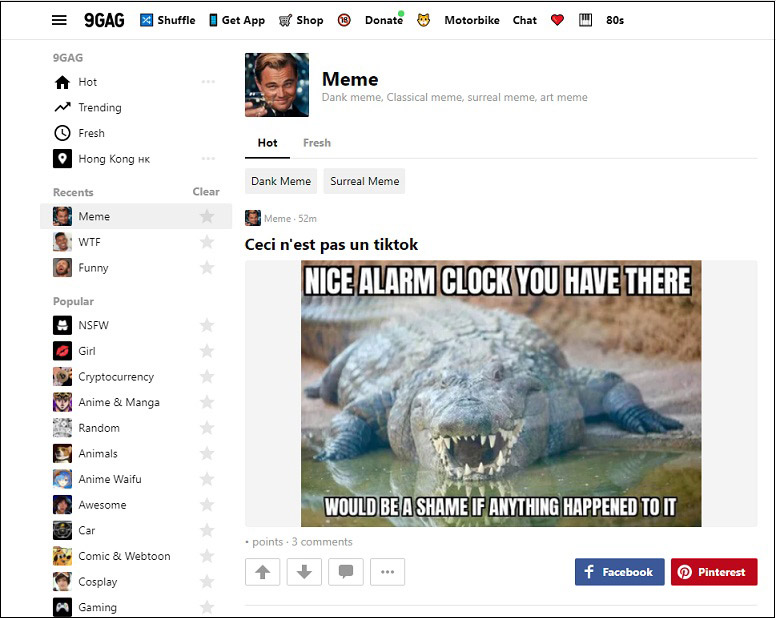 9GAG is another website to find trending memes, funny GIFs, viral videos, and hilarious pictures. You can comment on, share or download memes that you like from 9GAG and mark memes as watched. If you find some memes you don't like, you can hide them from the home page. 9GAG is great but it often crashes and has too many intrusive ads.
To save your favorite meme, you can click the three dots and select the Download option or right-click on it and choose Save image as.
Related article: How to Save a GIF from GIPHY/Twitter/Pixiv/Google
#3. Know Your Meme
According to Wikipedia, Know Your Meme is a meme website launched in 2007. It's dedicated to offering internet memes, viral videos, image macros, catchphrases, and more. This online meme database divides memes into multiple categories like Animal, Copypasta, Fan Art, Parody, Snowclone, Character, etc. Know Your Meme is a free and ad-supported meme website, so it's filled with ads like 9GAG.
#4. Me.me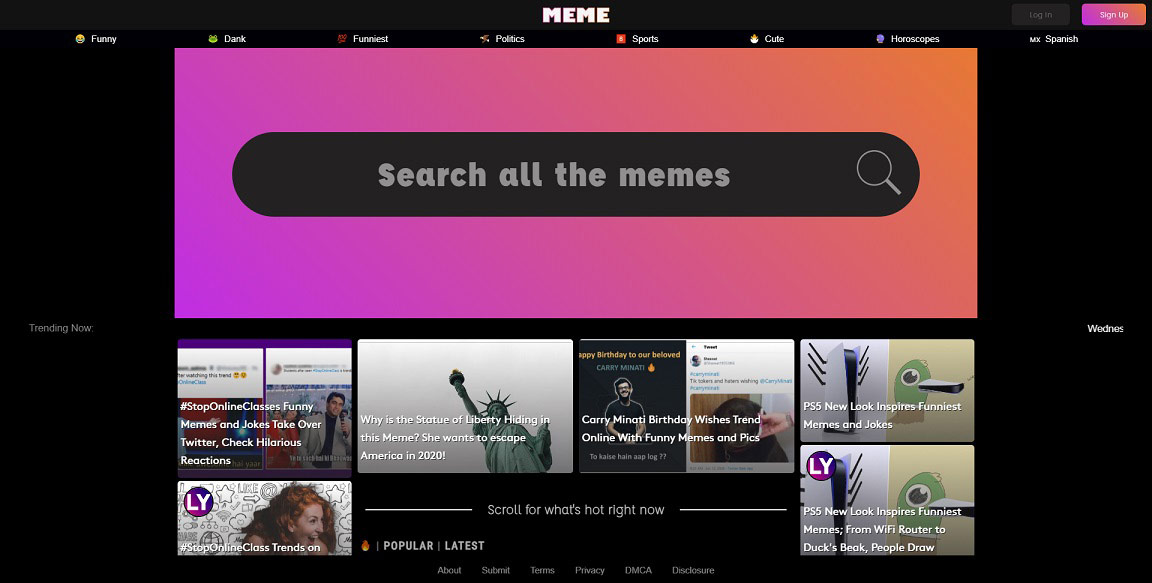 Unlike 9GAG and Know Your Meme, Me.me is one of the best destinations for meme lovers. It has a clean and intuitive interface without intrusive ads, making it easy to navigate. Most memes on this website are in high quality without watermarks.
#5. Memedroid
Memedroid is a website comprised of memes, funny pictures, and animated GIFs. It also can be used as a meme maker to create memes by using meme templates or your pictures. It's available for Android and iOS.
How to Make a GIF meme
Want to make GIF memes and upload them to meme websites? Here recommend MiniTool MovieMaker. You can use it to make a GIF meme on Windows without any effort.
Here's how to make a GIF meme.
Step 1. Download and install MiniTool MovieMaker.
Step 2. Launch MiniTool MovieMaker and close the popup window to access its main UI.
Step 3. Click Import Media Files to import the GIF you want to use and add it to the timeline.
Step 4. Tap on Text and select a text template. Then enter the text you want to display on the GIF and adjust its text size, position, color, and font. Click OK to save changes.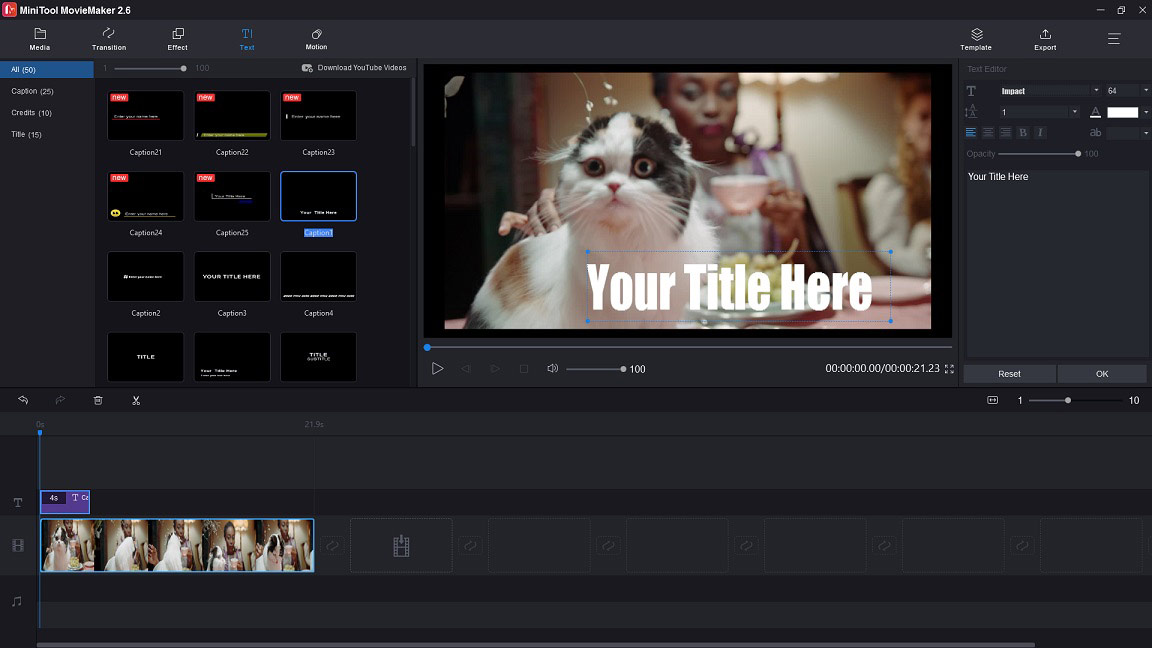 Step 5. Change the text duration by dragging its start/ end point.
Step 6. After that, click Export. On the Export window, select GIF as the output format and change the save folder and name.
Step 7. Finally, export the GIF meme by pressing the Export button.
Conclusion
5 best meme websites are listed in this post. If you want to share other websites with us, please leave your comments below!