Are you searching for lyrics for MP3 songs? Here's a list of the 5 best lyrics downloaders that you can use to download song lyrics. This post will also teach you how to create LRC files for your own music. (Try MiniTool MovieMaker to make a lyric video.)
5 Best Lyrics Downloaders to Download Lyrics for Your Songs
There are the 5 best free lyrics downloaders for you to get song lyrics.
Megalobiz
Website: https://www.megalobiz.com/
Megalobiz is one of the best song lyrics download websites. You can find lyrics for J-pop, K-pop, and more and download the wanted lyrics from the website with no sign-up required. It also offers you the option to edit the LRC time and create lyrics online.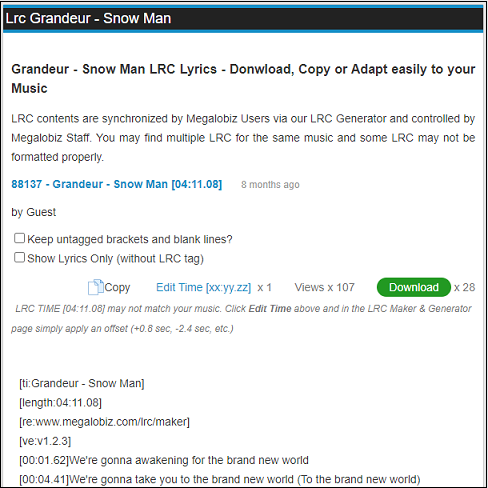 RC Lyrics Band
Website: https://rclyricsband.com/
RC Lyrics Band is another website to download lyrics. It allows you to find lyrics by artist, album, and keywords. This lyrics downloader provides lyrics not only in .lrc format but also in .pdf format.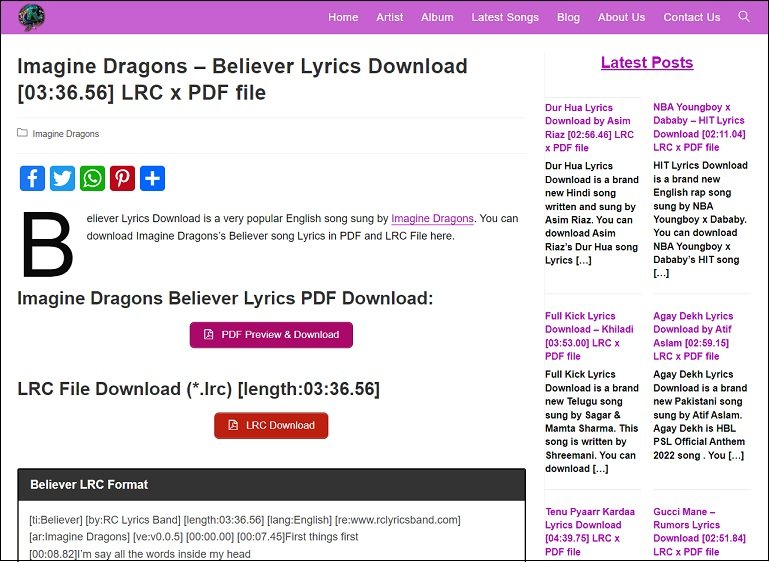 After downloading LRC files for your song, you may want to embed lyrics into MP3. Read the post to know how to do this: How to Add Lyrics to MP3 Songs on Windows and Mac?
Lyricsify
Website: https://www.lyricsify.com/
With a simple and clean interface, Lyricsify has a large collection of lyrics. All lyrics on this website are available in LRC format and can be downloaded for free. On its homepage, it also displays the popular song title, artist, and album art.
Genius
Website: https://genius.com/
Genius is the most popular lyrics downloader, but it doesn't provide the download option. The only way to download song lyrics is by copying and pasting. Different from other lyrics download websites, Genius lets you listen to a 30-second snippet of a song.
AZLyrics
Website: https://www.azlyrics.com/
This song lyrics downloader hosts millions of song lyrics. On the homage, it presents hot songs, hot albums, and lets you search artists using the alphabetical indexes. In addition to downloading song lyrics, you can also submit lyrics to AZLyrics or correct lyrics.
Try MiniTool MovieMaker to add lyrics to your video!
MiniTool MovieMakerClick to Download100%Clean & Safe
How to Search for LRC Files You Need
If you can't find the lyrics you need, use Google. It might be the quickest way to find an LRC file for a song.
Here's how:
Step 1. Open Google Chrome.
Step 2. Type "song title + lrc" in the search bar and hit the Enter key.
Step 3. Open the wanted result and download the LRC file. If there is no download option, select the lyrics and copy them. Then paste it into a text document.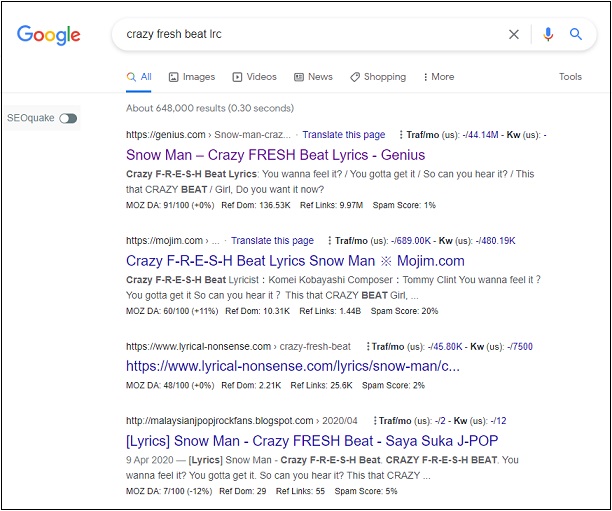 How to Create an LRC File
This part will show you how to manually create an LRC file on Windows.
Step 1. Right-click on your desktop and choose New > Text Document to create a new text document.
Step 2. Enter the song information like song title and artist at the top of the lyrics. Then add the song lyrics.
Step 3. Add timestamps to each lyrics line while playing the song.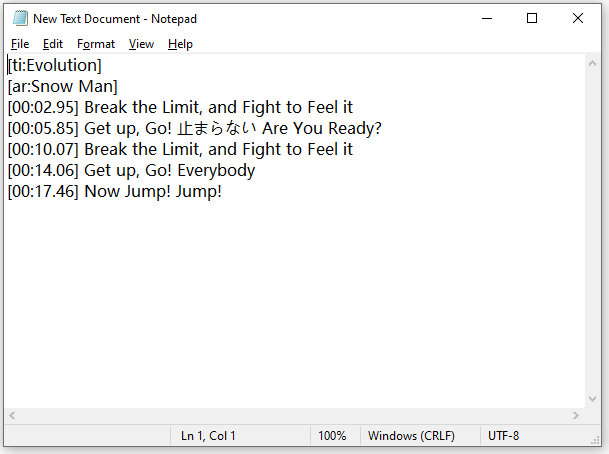 Step 4. Click File > Save As. Then enter the song name and click Save.
Step 5. Find the file. Click View in the top menu bar and check the File name extensions box. Change the lyrics file extension from .txt to .lrc. Then click Yes to confirm the operation.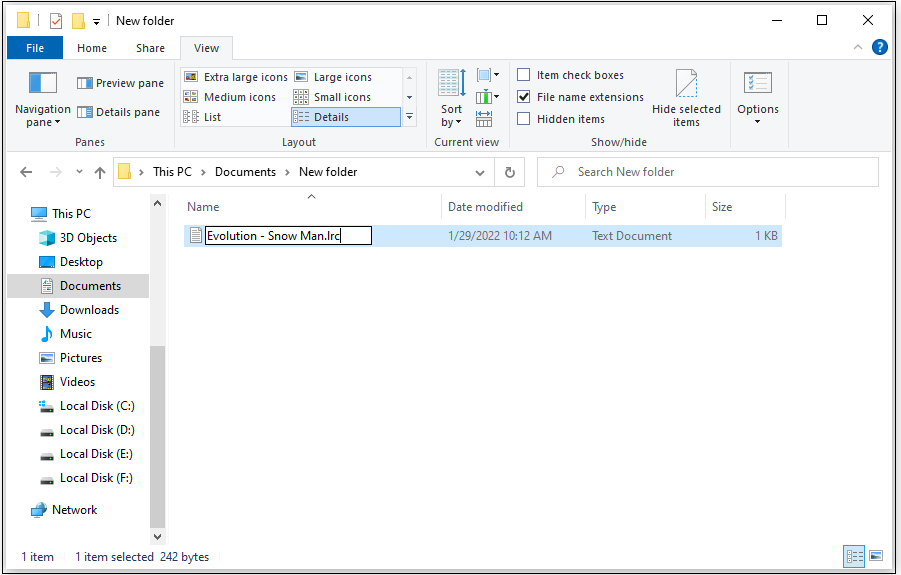 Conclusion
Now, you can choose a lyrics downloader to download song lyrics or make an LRC file on your own.
Also read: