The content below covers some of the best headshot photo apps that enable you to take perfect-looking headshot photos without asking for help from professional photographers. Let's scroll down to begin!
There is the top recommendation of a free video editor that helps you make short movies from photos easily- MiniTool MovieMaker.
MiniTool MovieMakerClick to Download100%Clean & Safe
Headshot Camera for Portraits (iPhone)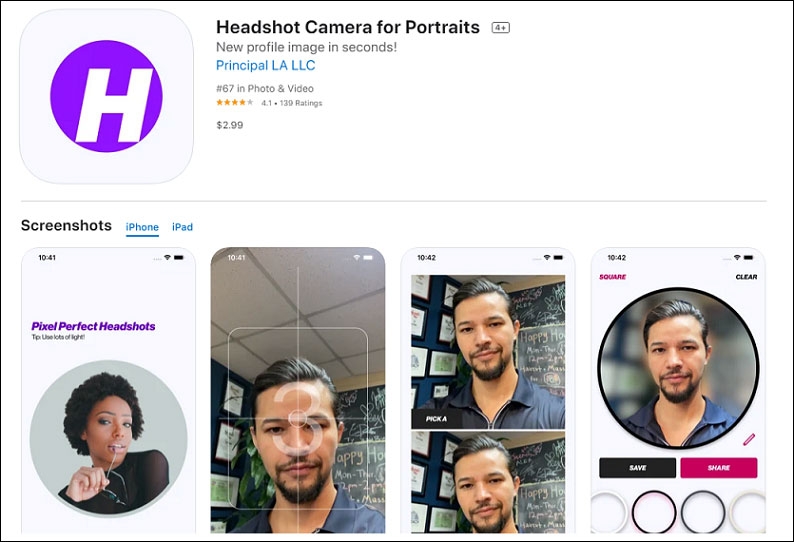 Headshot Camera for Portraits is one of the best headshot photo apps that enables you to create decent headshot photos in seconds. With it, you can turn your selfies into pixel headshot photos and make adjustments to them easily.
It utilizes advanced algorithms to both enhance faces and blur or remove background to achieve perfect headshot photos automatically. You can adjust the blurred background by selecting the area from the final adjustment screen. When you are done, you can share the image to the camera roll or upload it to Instagram, Facebook, LinkedIn, Twitter, and Zoom.
MyHeadshots Professional (iPhone)
MyHeadshots Professional is also among the best headshot photo apps. It not just helps you create professional headshot photos, but also lets you generate well-designed resumes.
You can add photos from your photo gallery, import them from your DropBox account, or snap one from your device camera. After that, it offers a photo editor with cropping, enhancing tools, blemish remover, and more. You can also control the font and size, color, alignment, and placement of the information on your resume.
ID Photo & Passport Portrait (Android)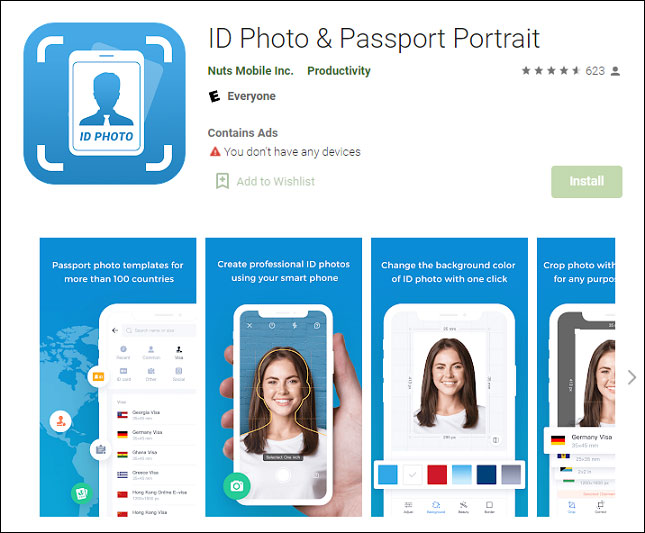 ID Photo & Passport Portrait is one of the best headshot photo apps for Android. It is definitely a useful tool to make amazing headshot photos. You can crop, change the background color, apply filters, add annotations, or improve photos with tone adjustment. Meanwhile, you can save the headshot photos in different formats and resolutions.
As the name suggests, you can use the result headshot photo on an ID card and multi-national passport. More than that, it is compatible with other photo documents requirements like the resume, visa, driver's license, certificate, social platforms, and more.
Lensa (Android/iPhone)
If you like a headshot photo app with more photo editing features, Lensa is a desirable tool that will help your headshots stand out among others. Apart from being capable of taking attractive headshot photos, it is also a powerful photo editor developed for creating perfect selfies and portraits.
To make your headshot photo look perfect, it lets you change backgrounds or add a background blur to emphasize you as the major part. You can also modify your photos by removing red eyes, whitening teeth, adding makeup, and improving skin tone. It is possible to cover up eye circles or pimples, adjust poor lighting and fine-tune the brightness, sharpness, and contrast of your headshot photos.
It is worth mentioning that Lensa is not a completely free app, it offers a free trial for you. If you want to unlock unlimited access, you need to pay for it. It provides two premium subscriptions: annual for $29.99 per year and monthly for $7.99 per month.
Conclusion
With these headshot photo apps, you can create slick and decent headshot photos without going to a professional studio and spending much. Just try some of them to renew your resume now!