Google had confirmed that they are shutting down Google Play Music. The good news is that you have many available replacements to choose from. This post will introduce some of the best Google Play Music alternatives to you.
Google Play Music was a popular music streaming service, but recently Google has shut it down. If you are looking for Google Play Music alternatives to stream music, this post is right for you. Let's explore them and find your favorite one!
If you also need a free video editor to make music videos, you can try MiniTool MovieMaker.
MiniTool MovieMakerClick to Download100%Clean & Safe
Spotify (Android/iOS)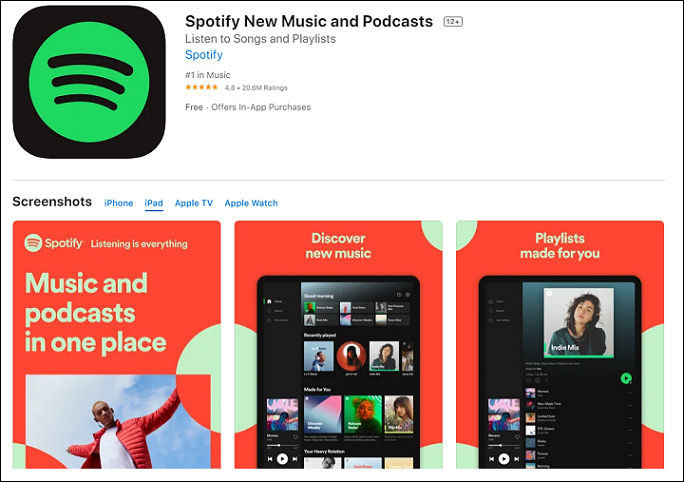 Spotify is also a great Google Play Music alternative as it is one of the largest dedicated music streaming platforms. It boasts of a large library with millions of songs. With it, you can listen to on-demand music, radio stations, and even podcasts now.
It provides an amazing music streaming experience across all of your devices with controls to pause and play music from multiple devices. It has a premium version where you can download music for offline playback, with its pricing at $9.99/month. There is also a free version that lets you play playlists and albums with short and regular ads.
Apple Music (iOS)
Apple Music, which boasts millions of songs, is a good option for Google Play Music alternative especially for fans of the Apple ecosystem. It has high-quality audio including "immersive sound with dynamic head tracking" with AirPods. You can also download and stream music to your Apple Watch.
If you have an existing library from iTunes, you can easily migrate any previously purchased music onto it. You can go with a free account to listen to music you've paid for, uploaded from your device, or ripped, or you can choose to pay $9.99/ month for more options to access the music library.
Deezer (Android/iOS)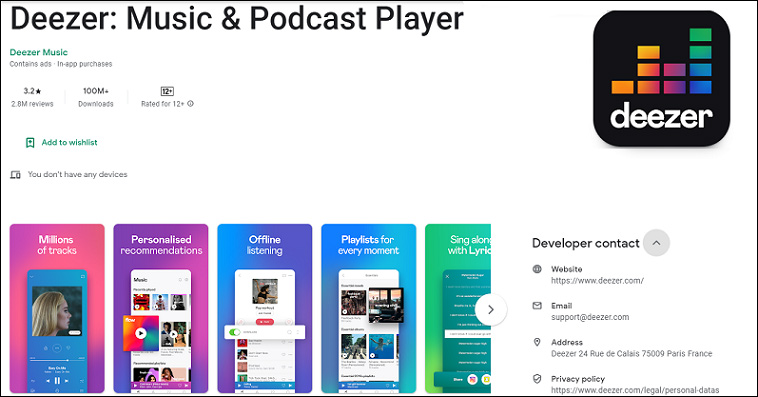 Deezer, as one of the most popular music streaming platforms, is also an ideal Google Play Music alternative. It offers an impressive variety of more than 70 million songs, playlists, podcasts, and radio channels. With a cool interface, it will synchronize your playlists and albums to listen anywhere, even offline without data costs.
As for the price, it offers several plans. The free version lets you listen to playlists and inserts ads. The premium ($9.99) removes the ads, which allows you to listen to specific tracks, offers better audio quality, and supports music downloading. Hi-Fi ($14.99 / month) plan has all the features of the premium plan but adds Hi-Fi quality sound.
Amazon Music (Android/iOS)
If you already have an Amazon Prime account then Amazon Music is reasonably the best Google Play Music Alternative for you.  You will not need to pay an additional subscription fee to any platform to stream music and create your own playlist. You will have free access to over 2 million tracks as part of your existing subscription.
It offers three versions for you: free allows you access the playlists and radio stations, but audio quality is limited to SD; prime version is free to members of its Prime shopping, video. etc. service; unlimited version lets you have ad-free access to 75 million songs in SD, HD, Ultra HD, and Spatial Audio.
Tidal (Android/iOS)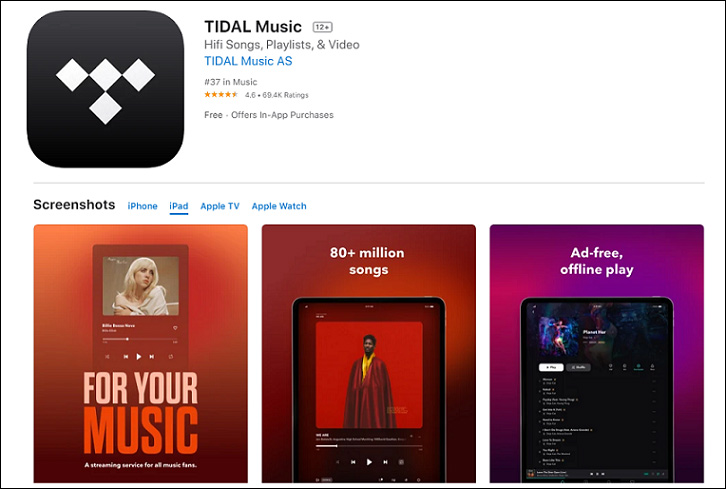 Tidal is also an amazing Google Play Music alternative that emphasizes innovation and high-quality audio. It is home to a library of over 80 million tracks, over 350 thousand videos, and various levels of audio quality depending on your plan and device.
You can choose three plans. The free plan offers sound quality up to 160Kbps; HiFi ($9.99 / month) plan provides HiFi audio quality, no ads, and offline listening; HiFi plus ($19.99 / month) supports master quality audio together with Dolby Atmos and Sony 360 Reality Audio.
Conclusion
With these amazing Google Play Music alternatives, you can always enjoy ear-catching music. Which one will you choose? Please feel free to share your ideas in the comments zone.