FaceRig is a platform that captures the image via webcam and creates special avatars. As FaceRig has stopped selling new licenses now, some people are looking for FaceRig alternatives. Is there a free alternative to FaceRig? The answer is yes. What is the best free alternative to FaceRig? In this post, we will share some of the best FaceRig free alternatives for you to choose from.
FaceRig is a tool that lets you get hands-on facial animation and add liveliness to the characters with a webcam. You can also create special avatars, record vlogs, online chats, and the like. However, it cannot be used now. You can go ahead with FaceRig alternatives to get access.  We list some FaceRig free alternatives below.
If you also need a handy tool to make short videos or edit video footage, here MiniTool MovieMaker is the top recommendation.
MiniTool MovieMakerClick to Download100%Clean & Safe
Avatoon: Avatar Maker, Creator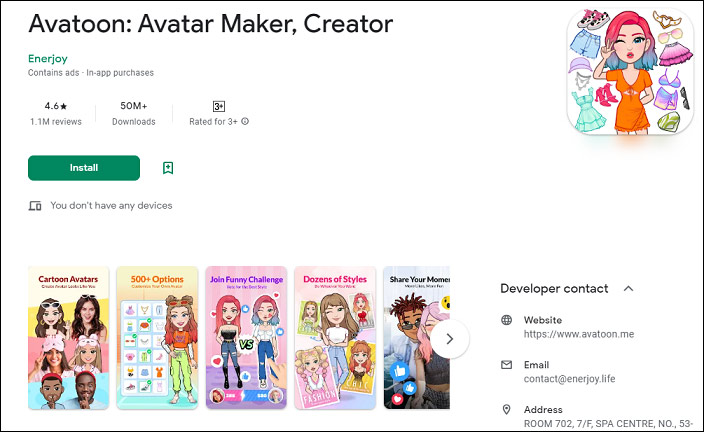 Avatoon is our first Facerig free alternative that you can check if you need similar features as Facerig. This app empowers you to make a virtual copy of yourself that can be animated.
With this app, you can make a stunning detailed character that just looks like you. It lets you pick the clothes and haircuts, and tune the detail on the model's face, from the shape of your eyes to freckles. You can also record videos and GIFs and post them on your Instagram or TikTok. When you are chatting with your mates, you can use it and make a sticker pack with your model.
Also read: Best Selfie Filter Apps to Take Awesome Selfies [iOS & Android]
Animaze (on Steam)
Facerig has been replaced by Animaze and is free to download from Steam. It works the same way to record your facial movements on a webcam and live stream them onto awesome characters in 3D. It is particularly popular for streaming your reactions while playing video games.
Default avatars have plenty of customization presets and you can adjust lighting, textures or build unique avatars from basic options. It's possible to add shortcuts that activate additional motion graphics such as emojis or 2D special effects that you often see in cartoons.
MocapX
MocapX is also one of the best FaceRig alternatives that come in handy if you want to create an animation with your iPhone. It allows you to take advantage of your iPhone's true-depth camera and see live previews of facial captures on your 3D characters. Also, the software lets you record eye movements and track them.
With this application, you can record facial captures offline. Plus, you can save clips with audio and video and process them later in Maya.
VUP (on Steam)
 VUP is also a great FaceRig alternative that allows you to capture faces and turn them into digital copies and characters. It supports precision sound capture and facial capture from phone cameras and webcams. It also has built-in motion capture interfaces. This way, you can capture your motion data and synchronize it to your avatar in real-time.
Additionally, it allows you to create online rooms, customize room settings, and join rooms. You can also create a multi-person live scenario online. Live streaming barrage interactions on multiple platforms are also supported. You can turn gifts and barrages into exciting visuals using animation effects.
Snap Camera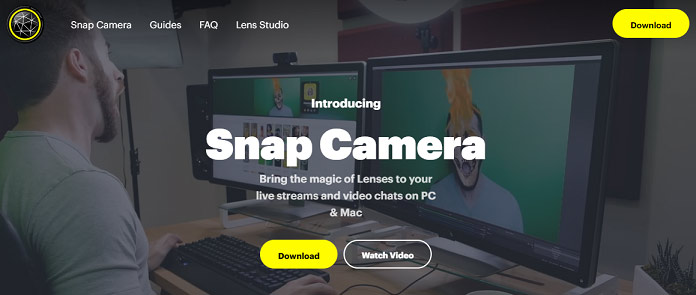 Snap Camera is another FaceRig free alternative that gives your live streams the effects of Snapchat's lenses. It comes with numerous face lenses to select from depending on your mood, persona, and play style. You can also react to game events, access lens studio community creations, and amplify your streaming persona.
Twitch affiliate partners can drive channel subscriptions using Snap Camera's lenses. You can choose lenses that activate when a viewer subscribes to your channel. Also, it allows you to design with your preferred 3D and 2D software and import your artwork to this platform.
Recommend post:  How to Make a Bitmoji with Ease? Follow This Simple Guide
Conclusion
In this post, we introduced some FaceRig free alternatives to you. Each one comes with different features. Which is the one you just need? Welcome to share your ideas in the comments!