Do you want to create personalized emoji avatar that look like a cartoon version of yourself? Thanks to Bitmoji, it is easy to do that. In this post, we will show you how to make a bitmoji. You can create a personalized cartoon image of yourself for social media.
The content in the following part will cover what is bitmoji, how to make a bitmoji on iPhone, and how to make a bitmoji on computer. Read on to get more details.
If you want to create a short video from images, you can try the easy-to-use tool MiniTool MovieMaker.
MiniTool MovieMakerClick to Download100%Clean & Safe
What Is Bitmoji?
Bitmoji is owned by Snap Inc., the same company that's behind Snapchat. At its core, Bitmoji allows you to create a cartoon avatar of yourself. You can then use your avatar as a consistent profile picture on other social media platforms.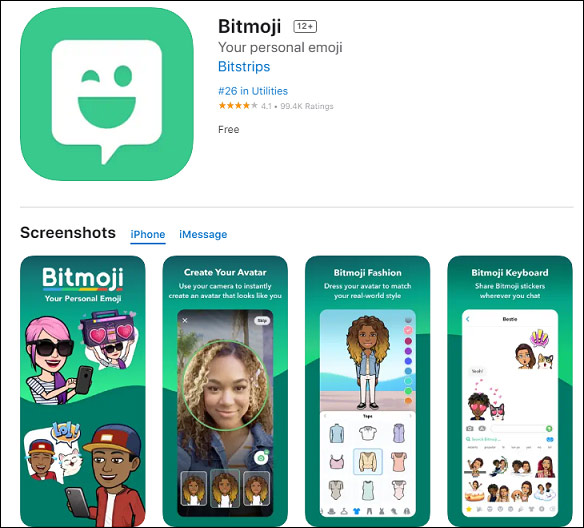 It is available in the Chrome Web Store. There is a Bitmoji app available for Android and iOS. Many other apps and services have special integrations with Bitmoji creations, which include Snapchat, Facebook, Gmail, iMessage, etc.
You may also like Best Emoji Apps for iPhone You Should Try
How to Make a Bitmoji?
To create bitmoji from photo, you can do that on your mobile phone or computer. Here, we will show you how to make a bitmoji on iPhone (the similar process on Android) and how to make a bitmoji on computer.
How to Make a Bitmoji on iPhone?
Download and install the Bitmoji app from the App Store to get started making your own bitmoji. The app is free to download (though you might encounter in-app purchases for certain features).
Open this app and create a Bitmoji account. You can either create an entirely fresh account or use your Snapchat credentials.
After you create an account, you will need to enter the various personal details, choose a password and select your gender.
Then you will see a pop-up that suggests starting with a selfie. Tap Continue. Frame yourself and take a selfie.
Customize your image. Bitmoji creates a basic headshot of you, which you can customize by changing the skin tone, hair color, eyes, outfit, headwear, body type, and more. Scroll down and make a selection.
When you're done, tap Save at the top of the page. Now, you can insert your bitmoji in text messages and emails.
Also read: Best Meme Apps for iPhone to Create Amusing Memes
How to Make a Bitmoji on Computer?
You can also use the Bitmoji extension to make a bitmoji on Google Chrome extension.
1. Navigate to Google Chrome and find the Bitmoji extension page. Click Add to Chrome.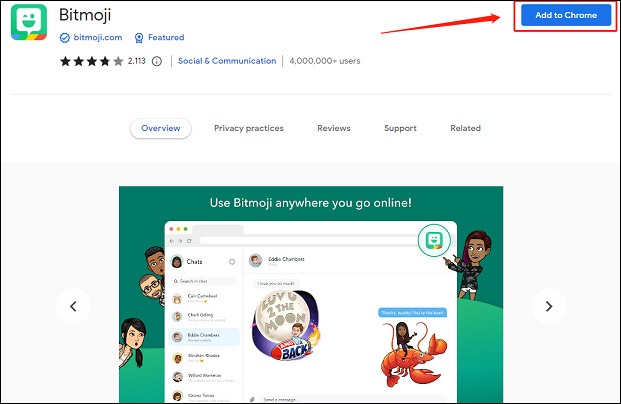 2. You will be brought to page where you need to log in with your Snapchat or Bitmoji account. If you're new to Bitmoji, follow the on-screen instructions to create your account.
3. After log in your account, the Bitmoji icon will appear next to your other extensions in the top toolbar. Click on Edit Avatar to start customizing your bitmoji.
4. Click Save Avatar. Now, your bitmoji avatar is ready to use!
To use the bitmoji, click the Bitmoji icon in your top toolbar. After loading, and you can see a variety of different bitmoji pictures. Select the Bitmoji picture you want to use, right-click it and then select Copy Image. Find someplace you can paste images like in an email, or writing a tweet, and paste the image in.
Conclusion
In this post, we have learned how to make a bitmoji on computer and iPhone. Now, it is your turn to create your personalized bitmoji!