Emojis have become a second language in our daily texting communications. They can make a chat fun and lively. If you are looking for a new emoji app for iPhone, I hope this post is helpful to find more interesting iPhone emojis. (MiniTool MovieMaker is recommended to edit your amazing videos.)
Much of our communication with friends and families is done through texting. Emoji is perfect to express your emotion in messages. Thus, we have got a list of emoji app for iPhone. I holp you can find your favorite one on the list.
Bitmoji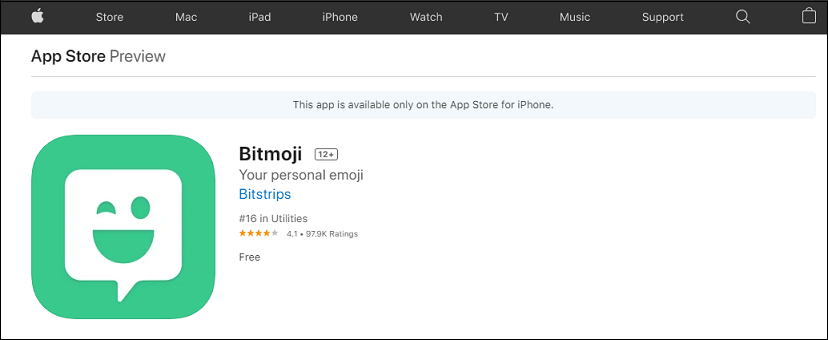 Bitmoji is probably one of the most popular and best emoji apps for iPhone users. You can create your cartoon avatar, with an enormous library of unique stickers that all feature you.
It does not only allow you to customize the facial expression, hair, and makeup, but also you can further make them appealing with many designer outfits.
Owned by Snapchat, this app can be used to create moments within Snapchat, along with right from your iOS keyboard. It is truly fun to play with it even if you don't send text messages. Give a chance to this app and you will enjoy assorted iPhone emojis.
You may also like: The Best 7 Cartoon Photo Editors You Can Try
Emoji>
Emoji> is also a popular emoji app for iPhone with more than 45 million users. You can use the endless quantity of ready-made emojis instead of creating on your own. And you will probably never run short of interesting emojis on this app.
It is a really nice and useful emoji app. Emojis for any life occasion or the social network, messengers, avatars are all available. You can upgrade your collection of emojis constantly by purchasing in the store.
The special feature of this emojis app for iPhone is the 200+ types of attractive textmojis. More than 20 colorful keyboard themes are also available on this app. It easily works with all your texting apps.
Emoji Free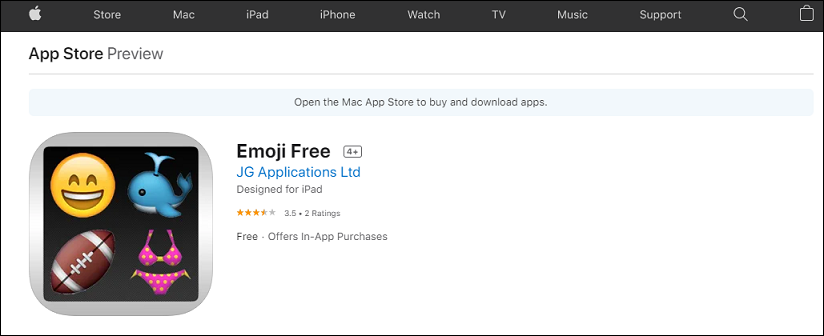 As the name suggests, Emoji Free is a free emoji app for iPhone. It provides you with a great cartoony vibe, amusing emojis, and colorful keyboard as well as cool fonts.
This app gives you many stylish, latest, and attractive emojis to share. It also offers a variety of cartoon animated emotions and emojis which are in vogue.
It can work freely with most messaging apps, like iMessage and email. It requires iOS 8 or later and can be used on your iPhone, iPad, and iPod touch.
Related post: Top 10 Best Cartoon Makers of 2021 (Desktop/Online/Mobile)
Moji Maker
Moji Maker is another free emojis app for iPhone where you can fully unleash your creativity. You can create your custom emojis that sync to your keyboard. You can also browse through varied designs, including yellow smiley faces, animals, aliens, and many more.
Furthermore, it supports the latest version of iOS and the emojis are updated every day.
Emoji Keyboard by Line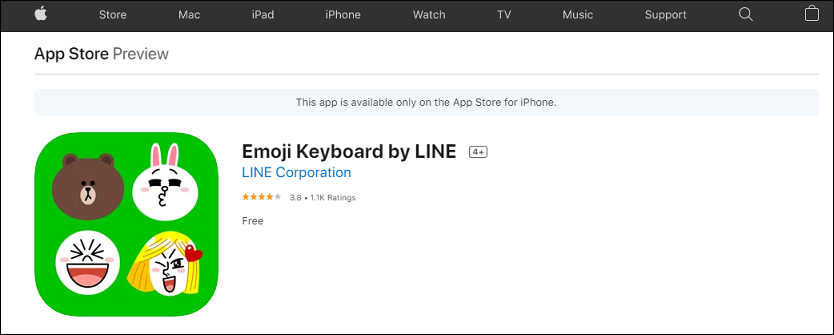 As we know, Line is a messaging app. With more than 3000 emojis and stickers, the emoji keyboard is very popular and preferred by many people. If you have already used Line, you will recognize some familiar characters like Brown and Cony.
The emoji keyboard version does not connect to Line's messaging server. That is to say, if you have purchased the sticker packs, they will not be present on this keyboard.
If you like to make your conversations perky and want to express your adorable emojis, give Line's emoji keyboard a shoot.
Conclusion
In this post, we've learned 5 emoji apps for iPhone. Which one is your favorite emoji app and why is it special to you? Let us know in the comments!