Why not come with me to see what is so attractive about these deepfake apps that make them so popular?
If you want to make a slideshow or video with your photos, MiniTool MovieMaker is recommended to you.
Reface
Reface is a free deepfake app that aims to make artificial intelligence the new frontier of fashion. It allows you to exchange faces in GIFs and videos. In general, Reface has three prominent functions.
You can put your face in any GIF, image or video to create a realistic face exchange. For instance, you can choose your favorite celebrities and combine your photos with each other to change your face, hair and even gender.
You can also use it to swap your face and make animated videos. In addition to making your images look lifelike, it can make any image move and sing.
Its convenient control system and organized interface allow you to fully enjoy the fun of swapping your face. After finishing your creation, you can share your masterpiece with people all over the world on social networks.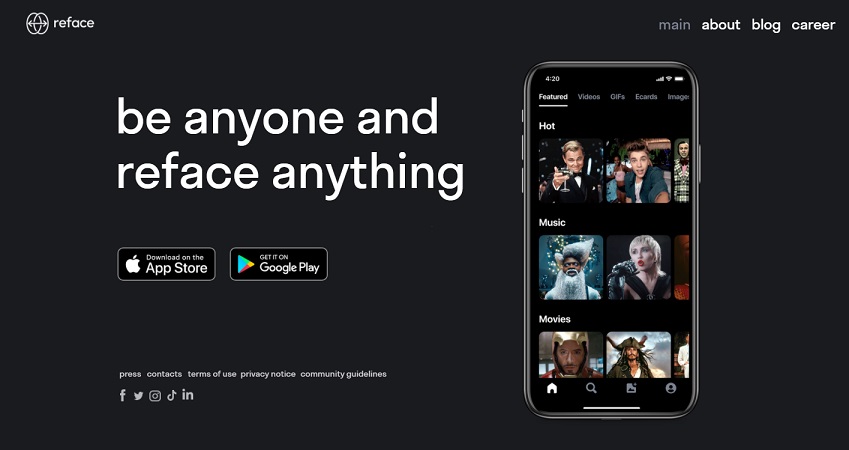 Zao
Zao is a Chinese deepfake app that is favored by people in China and other countries.
Zao uses smart standards to get you closer to your favorite character. It allows you to swap your face on popular TV and movie characters to make interesting videos.
Zao has a rich database for you to choose from for video editing, including scenes such as some famous Chinese TV series and popular Hollywood movies. The most excellent thing about Zao is that within a few seconds, it can create a seemingly real deepfake video.
The disadvantage of Zao is that its algorithm mainly recognizes Chinese faces, so the faces of people from other countries may look a little unnatural.
FaceApp
FaceApp is an AI-generated face editor and one of the first deepfake apps popularized on the smartphone. Its artificial intelligence function can make your photos look very realistic.
FaceApp uses artificial intelligence, image recognition system, deep learning technology and advanced machine learning to help you achieve smooth and seamless photo editing.
You can use it to deepen your selfies to enhance the attractiveness of your photos. What's more, FaceApp can smooth any spots and wrinkles on your face, and it can also add hair and beards to your face. You can also make yourself in the photo older so that you can see what you will look like in the future.
Additionally, you can use the excellent AI filters, effects, backgrounds and other tools it provides to turn your portrait photos into magazine pictures in one click.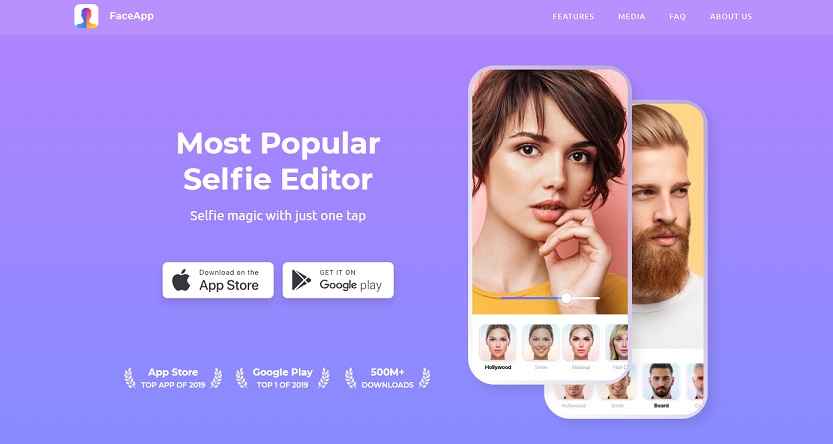 Jiggy
Jiggy is a multifunctional deepfake app that can swap and animate the body and face in your photos, and create interesting GIFs, videos and stickers.
You can create and exchange personalized GIFs, videos and stickers with up to three people. Jiggy provides you with more than 100 unique dances, allowing you to make fun transformations on your photos. Real-time face changing, gender-changing and other tools are also included in Jiggy.
There is no doubt that it is the best deepfake app to prank your friends and family.
Conclusion
After reading this article, I believe you have a further understanding of deepfake app. If you hold the same view as me that the deepfake software is interesting, you might as well download them and try them.