Apart from gift-giving, church services, Christmas decorations, etc., you can enjoy movies during Christmas. What are the best Christmas movies on Netflix? To help you out, this post will give you a list of 8 wonderful Netflix Christmas movies. Want to create a Christmas movie by yourself? Try the best video maker – MiniTool MovieMaker.
How do you celebrate Christmas? Except for the common Christmas customs, watching movies is also a nice method to spend the holiday with families and friends. If you're searching for Christmas movies on Netflix for the upcoming Christmas, you've come to the right place. Here's the list of the 8 must-see Christmas movies on Netflix.
8 Must-See Christmas movies on Netflix
1. Jingle Jangle: A Christmas Journey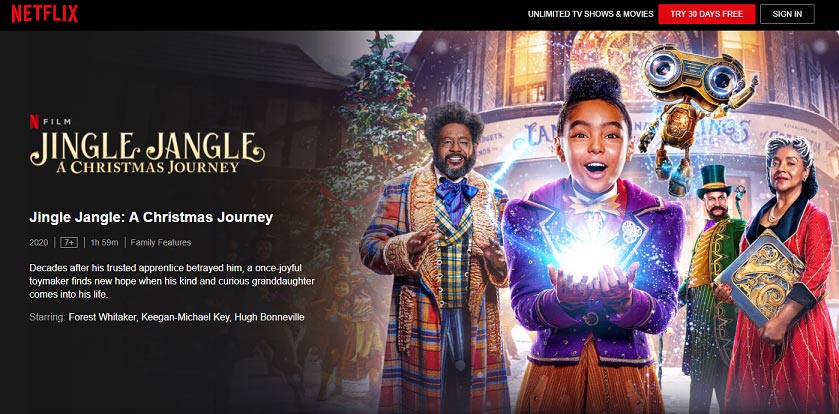 It's a Christmas musical fantasy movie released on Netflix on November 13, 2020. This movie tells an inventor and toymaker, Jeronicus Jangle tries to make his invention work before Christmas. And it's available to download on Netflix. And it's one of the best children and family movies on Netflix.
2. The Knight Before Christmas
It's a Christmas comedy film released in2019, telling the story of a science teacher, Brooke, who wants to protect Cole who's from the 14th century and helps him retrieve the memory.
3. Klaus
Klaus, the directorial debut of Sergio Pablos, is a 2D-animated comedy film and it's also called as of the best Christmas movies on Netflix. This movie is an alternative origin story of Santa Claus, telling a story of a postman and a toymaker.
Also read: The Best 2D Animation Software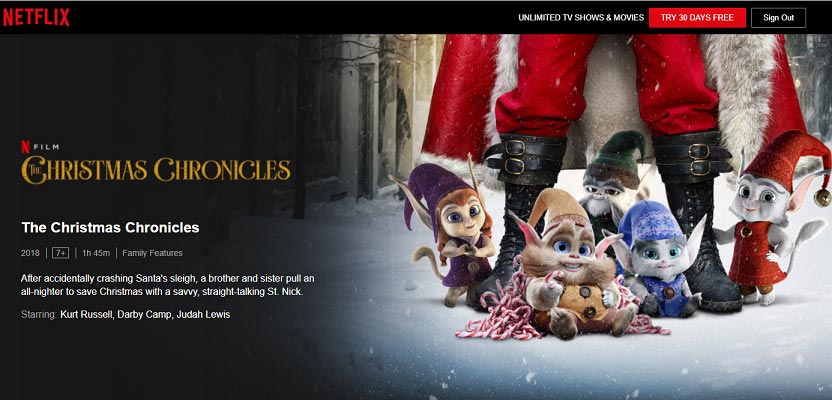 4. The Holiday Calendar
It's also a romantic Christmas movie on Netflix and released in 2018. And it shares a story of a photographer, Abby Reilly, who receives an advent calendar from her grandmother, and this calendar can predict her future.
5. Holidate
If you want to enjoy a romantic movie at Christmas, Holidate shouldn't be missed. It's also one of the newest Netflix Christmas movies. This film is about two strangers, Sloane and Jackson, they reach an agreement to be each other's platonic-plus for a year.
6. The Christmas Chronicles
It's also one of the must-see Netflix Christmas movies, following two children with Santa saving Christmas by correctly delivering all gifts. And the sequel The Christmas Chronicles 2 was released on November 25, 2020.
7. The Princess Switch: Switched Again
It's also one of the latest and the best Christmas movies on Netflix. As Christmas coronation is upcoming, Margaret Delacourt switches places with Stacy to repair her relationship with Kevin. At this time, Lady got in disguised as Margaret to usurp the throne.
8. A Christmas Prince
It's another Christmas romantic comedy film released in 2017. And this movie has two sequels, A Christmas Prince: The Royal Wedding and A Christmas Prince: The Royal Baby. And all of them are available on Netflix.
The Best Free Christmas Video Maker – MiniTool MovieMaker
If you want to make a Christmas video, MiniTool MovieMaker comes as the best choice. It's a free video editing application for Windows, easy to use, and simple to operate. With it, you can make Christmas videos with pictures, video clips, and music.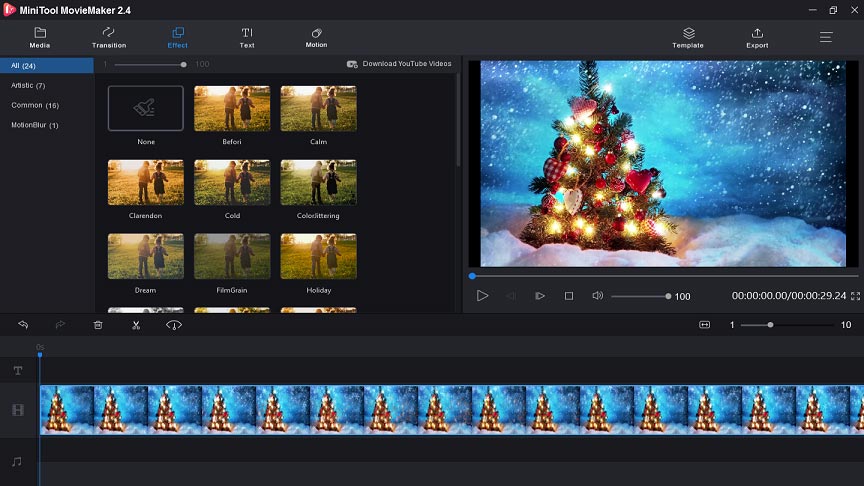 To help you create stunning Christmas videos, MiniTool MovieMaker offers many features. You can add captions and titles to the video, apply video transitions and effects, flip or rotate videos, split and trim videos, slow down or speed up videos, adjust the contrast, saturation, and brightness of the video, etc.
Download this excellent video editor to make a unique Christmas video and share it with your friends. Have a try!
Conclusion
This post recommends 8 Christmas movies on Netflix for you. Choose one and enjoy it! And if you'd like to share other Christmas movies, you can leave them in the below comments area.