How to download many pictures at once? To achieve this goal, you should look into bulk image downloaders that can easily help you download images in batches. And if you want to make a slideshow with these images, MiniTool MovieMaker, an excellent photo slideshow maker, should be your first choice.
Sometimes, you may need to download many images. It's time-consuming if you download them one by one. To save time and improve efficiency, you can apply bulk image downloaders to download images in batches at a time.
This post will introduce 8 bulk image downloaders to you.
8 Best Bulk Image Downloaders
Bulk Image Downloader
NeoDownloader
Fatkun Batch Download Image
Imageye – Image downloader
Amor Photo Downloader
Adsen Image Grab
Adobe Stock
WebDownloader
Now, let's focus on these picture downloaders one by one.
1. Bulk Image Downloader
This bulk image downloader can help you download full seize images from almost all websites. It allows users to enter the URL of the website where they want to download pictures. Before downloading, users can preview images as thumbnails and then select the pictures they want.
You may also like: How do I Create a URL for an Image in 2 Ways
2. NeoDownloader
It's easy to use and has no pop-up windows. With this picture downloader, users are available to download thousands of images from many popular image hosting sites, such as Google Images, Facebook, Bing Images, etc. Besides, it also permits users to download funny videos, beautiful wallpapers, interesting GIFs, etc.
3. Fatkun Batch Download Image
This chrome image downloader also allows users to download images in bulk and provides many customization options. And users can filter unwanted images. What's more, it can convert WEBP to JPG.
Related article: JFIF to JPG – Top 4 JFIF to JPG Converters
4. Imageye – Image downloader
This chrome image downloader has an intuitive interface and it's capable of downloading multiple photos on a web page. It makes users filter images based on pixel width, pixel height, and URL. Furthermore, it enables users to check the size of each picture and copy the URL of the original image.
5. Amor Photo Downloader
It's another bulk image downloader that enables users to download multiple pictures from web galleries at a time. To download pictures, users have to enter the URL of the website. Besides, it offers a photo viewer to open the downloaded images, and it also permits users to create a photo slideshow.
Also read: 5 Best Free Slideshow Apps You Should Know
6. Adsen Image Grab
Adsen Image Grab, a free picture downloader, permits users to download photos from any website. After entering the URL, users can retrieve the images and browse for the folder where they want to save images. And then choose the desired images, and download these pictures with one click.
7. Adobe Stock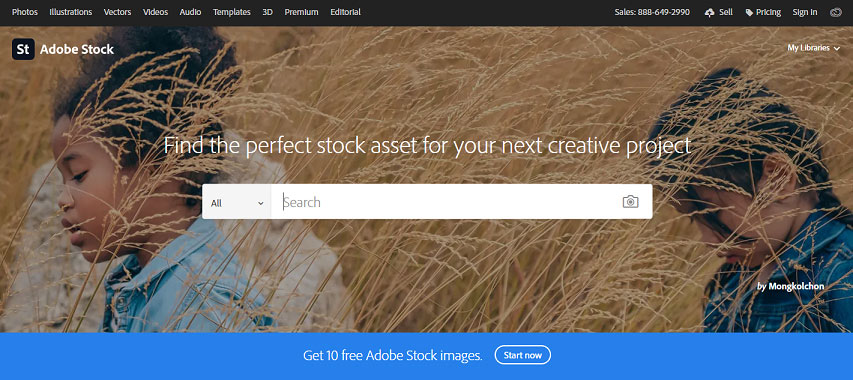 Abode Stocke is also one of the best bulk image downloaders. It offers different collections of high-resolution images, including royalty-free stock images, templates, vector art, video clips, illustrations, etc. But after downloading, you're permitted to organize these photos directly in Photoshop and other Abode apps.
8. WebDownloader
It's a simple bulk image downloader to download numerous beautiful pictures. To select the desired images, users can filter the pictures with size and date. Also, it can work as a video downloader to download flicker videos and YouTube videos. And it has a built-in library to manage images and videos easily.
Also read: 4 iFunny Video Downloaders + How to Download iFunny Videos
Bottom Line
Which bulk image download do you like best? Choose one picture downloader and try to download images in batches. And if you want to recommend other bulk image downloaders, please leave them in the below comments area.