Although iPhone has its built-in equalizer, the limited feature is not enough if you are a music enthusiast. You can use the third-party EQ apps to customize the music as your preference. What is the best EQ for iPhone? This post offers the top 5 recommendations.
With the best EQ for iPhone, you can tweak the music sound based on your taste and elevate your listening experience. The part below will introduce the features of each equalizer for iPhone.
If you want to make short videos with music, you can try the free and handy video editor - MiniTool MovieMaker.
Equalizer Fx: Bass Booster App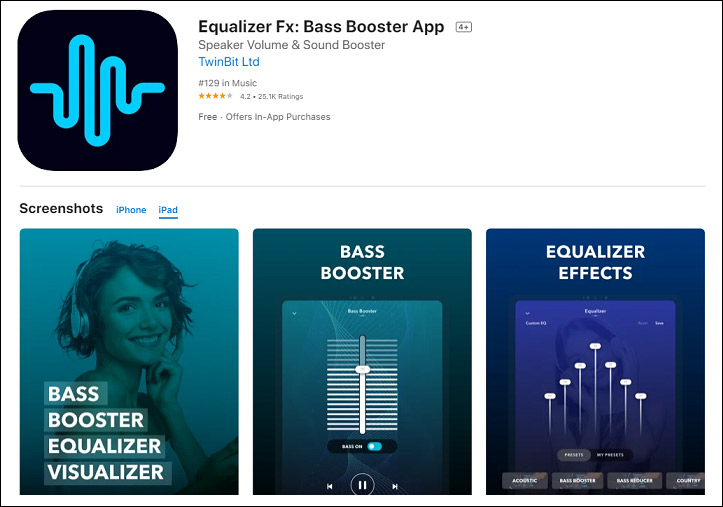 Equalizer Fx is one of the best EQ for iPhone that will improve the sound quality and give you the best sound effects. With it, you can apply equalizer presets based on the music genre and customize your own custom preset using the 7-band equalizer controller.
Apart from the band equalizers, it also comes with powerful bass boosting effects, DJ transitions, EQ visualizations, and more. You can observe the music level and EQ option in this equalizer app for iPhone. You can also use it as a sound and voice amplifier. It happens when you have no internet access, this app allows you to access your cloud music library and play offline!
Flacbox: FLAC Player Equalizer
Flacbox is also a great EQ app for iPhone that supports a wide range of audio formats. It is not only a powerful audio equalizer but also a music player and downloader with a bass booster. It has a professional audio equalizer and you can use its built-in presets or apply your custom settings. It can also run smoothly on your Apple Watch.
It enables you to stream music directly from the cloud storage, external flashcard, or download your favorite songs for offline playback. It can help you sync the music library automatically with the connected network. The sync manager will scan selected folders and all supported audio files will appear on your music library sorted by genre, album, artist.
Boom: Bass Booster & Equalizer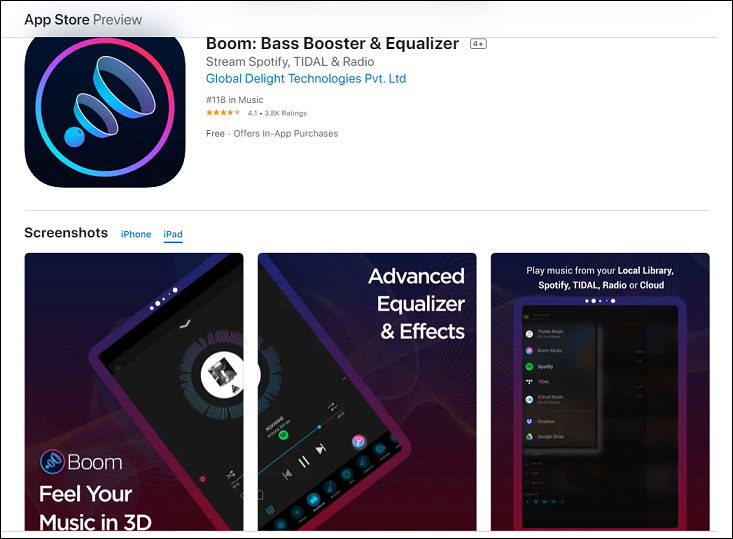 Boom is also among the best free EQ apps that will redefine the way you listen to music with a bass booster, a customizable 16-band equalizer, and handcrafted presets. You can also experience the 3D surround sound on any headphones or earbuds.
It supports multiple library access. You can access the iPhone music library or the music stored on Dropbox and Google Drive. You can also stream music from Spotify or TIDA with it as well. Additionally, it lets you stream many worldwide radio stations and podcasts while fine-tuning the output if you like.
Equalizer+ Music amp & Podcast
Equalizer+ Music and Podcasts is an amazing EQ app for iPhone that will amplify the sound quality. It is a very comprehensive app and it comes with more than 20 sound effects with great audio quality which can take your music experience to the next level.
With it, you can enjoy not only music but also audiobooks and podcasts. You can create playlists, imports songs from the cloud or Apple Music.
Evermusic Pro: offline music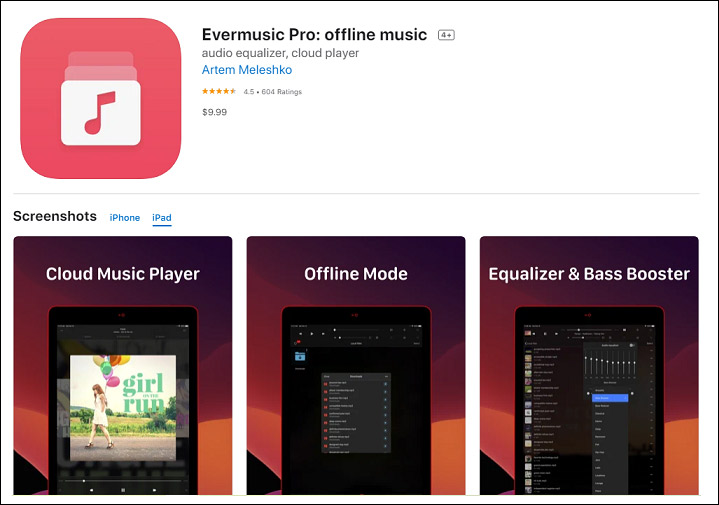 Evermusic Pro is another best EQ for iPhone. It comes with a built-in10-band EQ that enables you to customize your music listening as your preference.
With it, you can create your own music streaming service. It supports playing the most popular audio file format and lets you import songs from cloud storage apps, computers, or other devices for offline music listening. Also, you can upload your music library to its own cloud service to save space and use the cloud music player to listen to your music.
Apart from the support for the audio equalizer, it also can be used as a bass booster, ID3 tags editor, and even a playlists manager. Furthermore, it is also a good audiobook player with audio bookmarks and playback control.
Conclusion
To sum up, we've learned the 5 best EQ for iPhone in this post. If you have any other EQ app for iPhone, you can take supplements in the comment section below.