Looking for the best apps to make banners to depict or scribble your creative ideas? We can help! We've handpicked the top 5 banner apps for you to make attractive banners easily. (If you need a free video editor, MiniTool MovieMaker is the top recommendation.)
There is no denying that visuals speak louder than words. Creative banners have much power to express your ideas and leave a long-lasting impression on the audience. If you are looking for the best apps to make banners, then this post can be helpful. This post covers the 5 best apps to make banners for you to find the ideal one.
Banner Maker, Thumbnail Maker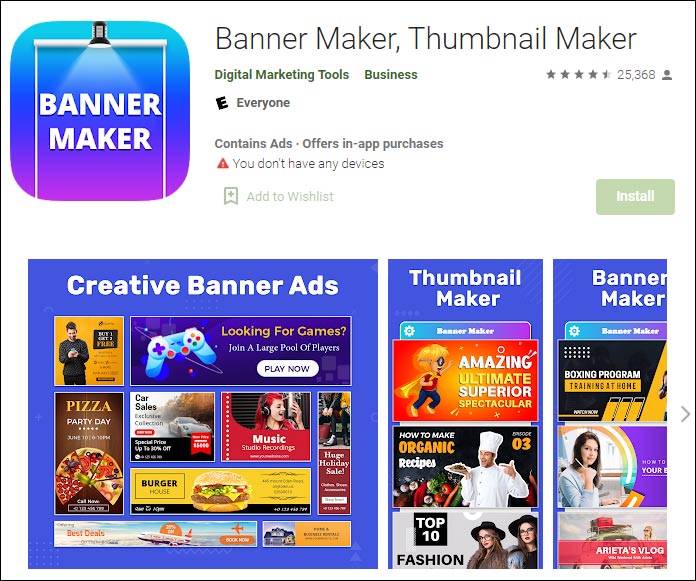 Banner Maker, Thumbnail Maker is one of the best free apps to make banners on Android. It offers over 1000 templates that help you get started with the banner design. You can explore the template collection and find a banner that suits your needs.
After that, it allows you to customize the template and edit the background, text, stickers, and more. There is a carefully selected library of stickers for advertising, marketing, sales, and more. You can also add cropped images in different shapes with this banner app.
Canva
Canva is also one of the best apps to make banners. It is available on both iOS and Android and enjoys an increasing number of downloads.
It allows you not just to make banners, but also to make posters, Facebook cover photos, logos, Twitter headers, as well as YouTube thumbnails.
It offers you considerable pre-designed templates to choose from. It also lets you modify a template by adding text, changing the color and font as you like. Apart from that, Canva can be used as a multi-purpose photo editor and as a photo collage editor.
VistaCreate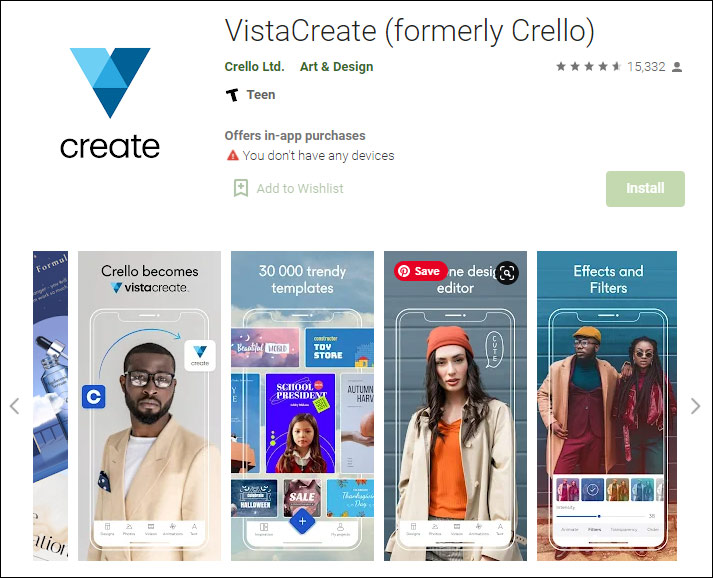 VistaCreate (formerly Crello) is an innovative tool for easy banner-making. You can use it on both iOS and Android devices. With thousands of templates and an impressive media library, it allows you to create unique banners easily.
Plus, there are more than 20K stickers, stamps, and other customizable elements to decorate your banner. It also offers over 1M high-quality royalty-free images. It can automatically resize the project to fit the different occasions and share the result on your social media.
Bannersnack
Bannersnack is also among the best apps to make banners. It is an easy-to-use and professional banner maker. It allows you to create attractive banners that look perfect on all screens size or any device.
It offers many constantly updated stock photos, templates, icons, and preset animations. You can create new banners and then animate them. It also has a platform that lets several users and members in the same project group cooperate to make a banner.
Banner Maker Photo and Text
Banner Maker Photo and Text is the last banner app for Android. It is a simple banner app and allows you to make banners within just a few minutes. This app also features a wide collection of banner templates for different types of needs.
You can change the background color, add text in different styles, add stickers, and so on.
Conclusion
Above mentioned are the 5 best apps to make banners. With the help of these apps, you can add flying colors during your creating process. What is your favorite one? Just pick one to make a stunning banner!