When it comes to the must-try video streaming services, Amazon Prime and Netflix always come to mind. Amazon Prime vs Netflix, which one would you choose? To make you decide between, this post will give you some of their differences. And if you want a free video editor to create videos, try MiniTool MovieMaker.
Amazon Prime vs Netflix. What is Amazon Prime? What is Netflix?
According to Wikipedia, Amazon Prime is a paid subscription program from Amazon and it provides its members with movies, TV shows, music, etc. It's not only a video or music streaming service, but also it offers Prime Reading, Prime Pantry, and Prime Now. For example, Prime reading lets you read Kindle e-books, some available magazines, and travel guides.
Netflix is also a paid streaming service that enables its subscribers to watch TV shows, movies, anime, documentaries, and more without advertisements on an internet-connected device.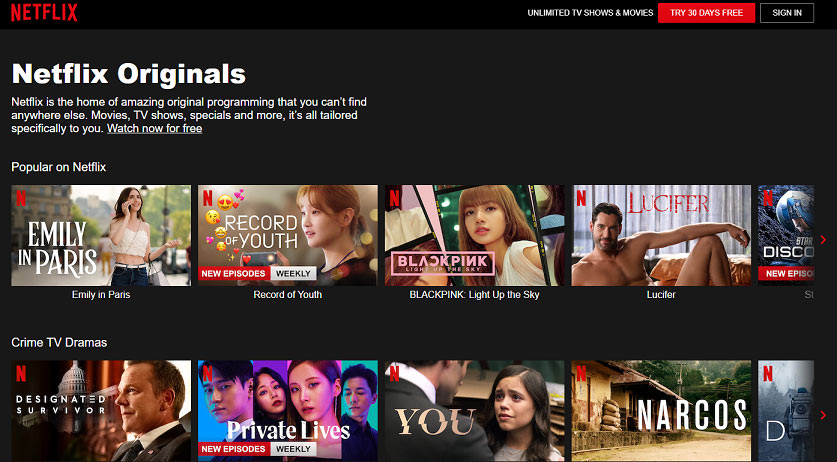 To help you know their differences, this post will compare Amazon Prime vs Netflix from the following aspects: price, supported devices, and content.
Netflix vs Amazon Prime – Price
How much is the Amazon Prime video? According to its website, from May 11, 2018, an annual Prime membership for new members costs $119/year, and the annual student membership needs $59/year. And it offers a 30-day free trial.
And starting June 16, 2018, existing Prime members with an annual membership will renew at the price of $119/year, and student members with an annual membership need $59/year.
Except for the annual payment, it also gives a monthly subscription. The monthly Prime members pay $12.99/month, and the monthly student members pay $6.49/month.
Note:
In some states, your membership may need to pay
sales tax
.
Related article: How to download Amazon Prime videos?
But what's the price of Netflix? It provides users with 3 subscription plans. The Basic costs $7.99/month, the Standard needs $9.99/month, and the Premium is $11.99/month. All plans give you numerous ad-free movies, TV shows, and other videos, and they allow you to enjoy watching on the laptop, TV, phone, and tablet.
But the Standard is available in HD (up to 1080p), and the Premium is available in both HD and Ultra HD.
Note:
You may also need to pay
taxes
in some places.
Netflix vs Amazon Prime – Supported Devices
Amazon Prime is compatible with many devices and platforms: Smart TVs (Sony, Samsung, Panasonic, LG, TCL, Konka, etc.), Amazon Devices, (Fire TV, Echo devices with a screen, Fire tablet/phone.), Android, and iOS devices, Games Consoles, Blu-Ray Players, Set-top Boxes and Media Players, web browsers on Windows, Mac OS, Chrome OS, or Linux, and it offers a Prime video app for Windows 10.
Netflix supported devices include smart TVs, game consoles, mobile phones, computers, smart TVs, streaming media players, Blu-ray players, tablets, and laptops. And with all of the Netflix plans, you can download the Netflix app on any supported device and watch a variety of movies and shows.
Netflix vs Amazon Prime – Content
Amazon Prime membership gives a huge library of various categories of movies and TV shows, Amazon Original movies such as Manchester by the Sea and The Salesman. Besides, you can buy or rent movies and TV episodes that are not included with Prime Video.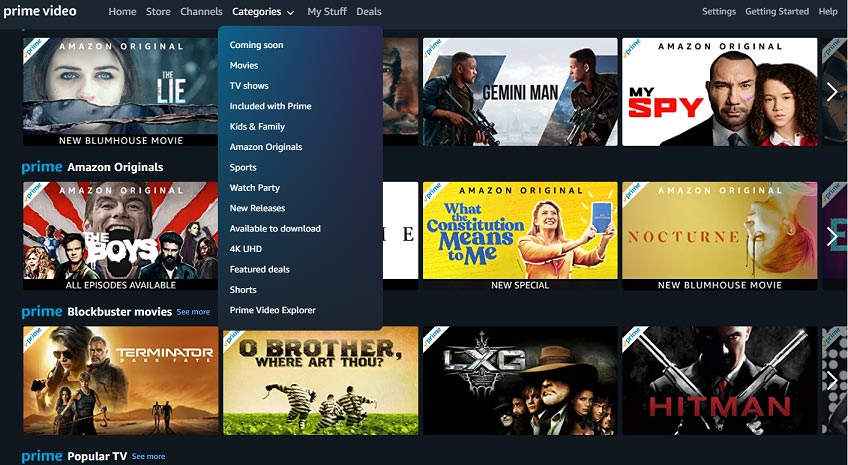 Netflix also offers thousands of Hollywood movies, TV shows, documentaries, Netflix originals, and other specials. It constantly has been increasing the TV shows libraries especially its originals but has been decreasing movie categories.
Conclusion
Now, you've learned the price, supported platforms, and content of Amazon Prime vs Netflix. What's your answer to Amazon Prime Video vs Netflix? Share your opinions with us in the below comments area!