Netflix gives users an access to a variety of movies, TV shows, and users can enjoy these programs online and on phones. And there are many Netflix alternatives to have entertainment. This post will introduce 10 Netflix alternatives. And if you desire to make movies on the computer, MiniTool MovieMaker is recommended here.
Top 10 Netflix Alternatives
Here's the list of the 10 Netflix alternatives.
Top 10 Netflix Alternatives
Amazon Prime Video
Tubi
Vudu
IMDb TV
NBC
Disney Plus
Acorn TV
Kanopy
Xumo
Sling TV
1. Amazon Prime Video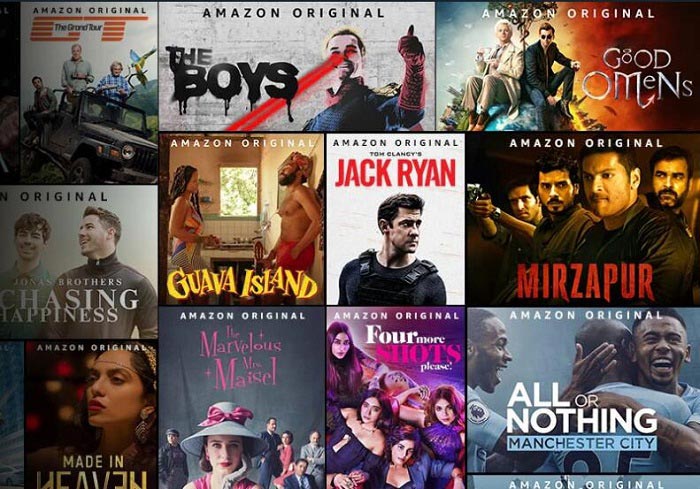 It is the first recommended Netflix alternative, providing numerous popular movies and TV shows. With Amazon Prime Video, users can enjoy movies on their phones and tablets. And it can download movies to watch offline. Amazon Prime Video can be downloaded on Android and iOS.
2. Tubi
It's a free Netflix alternative and one of the free streaming services online. Users can watch fantastic movies and TV shows without subscription fees, and no credit cards. It offers thousands of streaming videos from Paramount, Lionsgate, MGM, etc.
3. Vudu
Vudu is one of the best alternatives to Netflix, offering free video content and also paid movies or other shows. So, users can rent or buy movies. It's also available on Android and iOS.
4. IMDb TV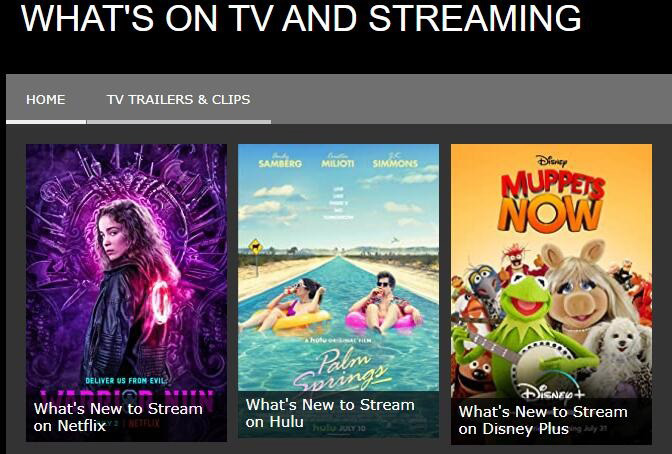 It's one of the best free streaming services online. As a free Netflix alternative, it's always packed with the currently popular TV shows and movies.
5. NBC
NBC is a network TV station and also works as an alternative to Netflix. It provides free TV shows and movie streaming. And the NBC app can work on many platforms, such as Android, iOS, Apple TV, Vizio TV, etc.
6. Disney Plus
Disney Plus is considered one of the best Netflix alternatives, offering thousands of classic and current family movies and TV shows.
You may also like: Top 10 Best Disney Movies of All Time to Watch
7. Acorn TV
Acorn TV is regarded as one of the best British TV streaming services. Of course, it's also a good alternative to Netflix and gives users a variety of classic and current popular TV shows. It's available on Android, iOS, and Apple TV.
8. Kanopy
It's a free Netflix alternative, providing thousands of free films and many children's programs. Besides, it has a collection of diverse films and documentaries.
9. Xumo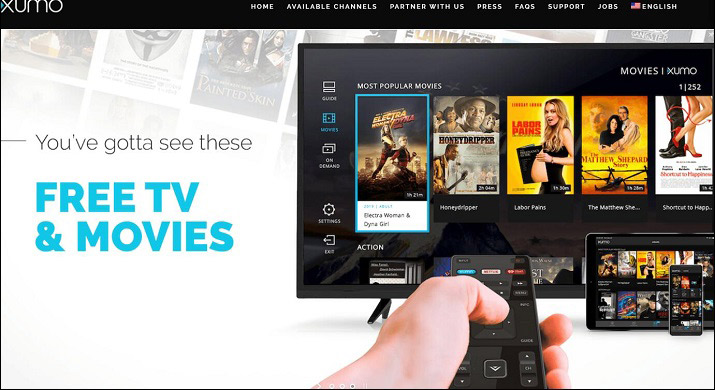 Xumo, another free Netflix alternative, can offer live and on-demand content from lots of channels.
10. Sling TV
Sling TV is one of the best free streaming services online and has 5000+ movies and TV shows. Besides, users can watch live news and get popular cable channels.
Related article: 3 Ways to Download Netflix Movies to Computer
How to Make a Movie by Yourself
MiniTool MovieMaker is an easy-to-use free movie maker and requires no special skills. Therefore, everyone can make a movie with it. Here're the steps on how to make a movie in MiniTool MovieMaker.
Step 1. Download and install this excellent movie maker on the computer.
MiniTool MovieMakerClick to Download100%Clean & Safe
Step 2. Launch it, close the pop-up window, and enter the interface.
Step 3. Import your video clips, photos, and music.
Step 4. Drag and drop the file to the timeline to make your videos.
Step 5. Edit your video, like adding video transitions, subtitles, and more.
Step 6. Edit the music, split, trim, fade in and fade out it.
Step 7. Export and save the video on your computer.
Bottom Line
This post introduces 10 Netflix alternatives. Some of them are free Netflix alternatives, and other provides paid content. And some are free streaming services online. Whether you want to watch movies online, on a tablet, or on the phone, you can find the most suitable Netflix alternative. If you want to share other Netflix alternatives, you can leave them in the below comments area.