Have you ever heard of the soundboard for PC? These soundboard apps for PC not only allow you to create your own soundboard but also allow you to mix different audio tracks. All in all, this brings indispensable pleasure to your lives.
Each of the following soundboards for PC has its own characteristics. Read the following if you are interested.
If you want to import the music you have made into the video, MiniTool MovieMaker is a free and easy-to-use tool.
EXP Soundboard
EXP Soundboard is a free and easy-to-use soundboard for PC that supports almost all MP3 and WAV soundboards and supports converting audio into WAV and MP3 formats.
It supports using keyboard hotkeys to trigger sounds, that is, you can assign a hotkey to each audio clip. At the same time, if you want to stop the audio being played, you only need to select the Stop All or its respective assigned hotkey.
You can also use the microphone injector to transfer sound from the microphone to the virtual audio line and play the audio through the virtual audio line.
Moreover, it supports creating soundboards of multiple audio files at once and saving the soundboards. With EXP Soundboard, you can add your own audio and mix them together.

Jingle Palette
It can be said that Jingle Palette is the best soundboard for PC because it has many powerful and advanced features.
It has two sound palettes, and each palette can be composed of up to 30 jingle buttons. If you want to play the corresponding audio, you just need to press the corresponding jingle button. Additionally, you can freely set the jingle button and save the palette you set for future use.
It supports playing MP3, MP2, MP1, OGG, MPA, AND WAV audio files, compressed files or streams. Playing online audio files and mixing files with jingle sounds by adding various URLs are also allowed in the streaming options.
Touch screen, maximizing resolution, manual and automatic mixing, automatic loop playback, touch playback, and time announcement functions are also included in Jingle Palette.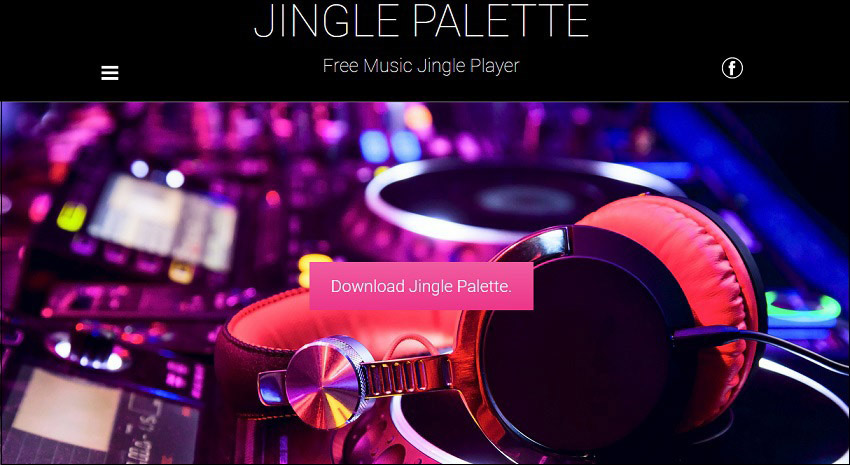 Mixere
Mixere is a free and open-source soundboard app for PC that is used to mix audio files. It supports audio files in multiple formats, including MP3, OGG, AIFF, WAV, FLAC, and MOD.
There is almost no limit on the number of audio files in the Mixere document. Since the audio is streamed directly from the disk, you don't need to worry about the size limit and loading time of the audio file.
The interface is neatly organized. The rows are soundtracks and the columns are attributes that can be adjusted for each soundtrack, including name, mute, solo, volume, pan, transmission, pitch, and audio position.
Fully automatic slider, audio dynamic looping, audio automatic triggering, mute and solo operation, fade in and fade out between files, and infinite undo are all allowed. Mixere also has an open-source audio library licensed under the GPL.
Macbeth Witches
Macbeth Witches is a free soundboard app for PC that is mainly used to set up audio for pranks or Halloween parties.
It has 16 simple soundboards, each of which is displayed by different scary icons. And each icon is accompanied by scary audio related to its icon. You can also change these icons to cartoon form or simple pictures according to your needs.
In addition, it provides you with some sound playback settings, including simultaneous playback of multiple sounds, no sound effects, single sound playback, and echo voice effects.
Conclusion
Almost all of the above soundboards for PC can meet your needs for making soundboards and mixing soundtracks. Try them and have fun.