WAV is a container format used to contain lossless audio. Want to play WAV music without losing quality? This post provides you with a list of 7 best WAV players for Windows, Mac, Android and iOS.
What is WAV? Developed by Microsoft and IBM, WAV (also known as Waveform Audio File Format) is an audio file format standard for storing uncompressed audio. (Try MiniTool MovieMaker to extract WAV file from a music video.)
It's a common audio format supported by most audio players. In this post, I've picked 7 best WAV players for you.
5 Best WAV Players for Windows and Mac
#1. VLC media player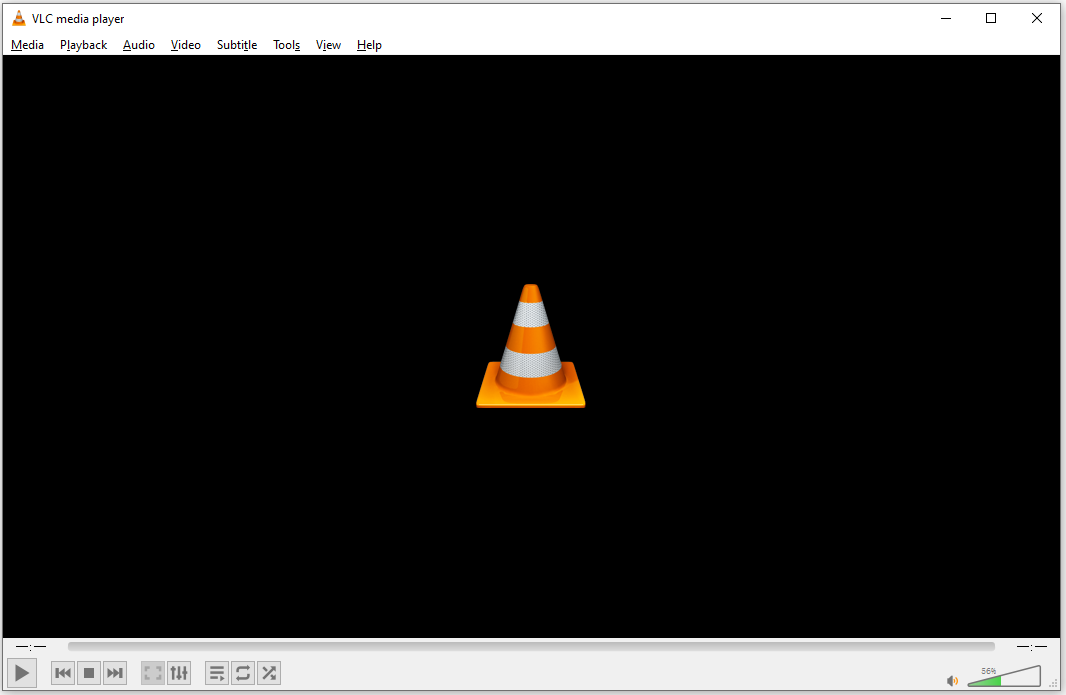 Platform: Windows, Mac OS X, Linux, Unix, Android, iOS
VLC media player can open media files in any format including WAV, MP3, MKV, MP4, WEBM, WMV and more. As a WAV player, it allows you to create and manage music playlists, export M3U playlists, and play WAV songs with lyrics.
To play WAV files using VLC, go to Media > Open Multiple Files… to add WAV files. Click Play to enjoy your WAV audio files.
#2. Winamp
Platform: Windows, Mac OS, Android, DOS
Winamp is the best free WAV player for Windows and Mac and supports play music files in WAV, FLAC, MP3, WMA, MIDI, MOD, and WMA. It's capable of streaming and downloading audio files. Winamp can also add album art to WAV files and edit ID2 and ID3 metadata.
Related article: 6 Best Free Music Tag Editors You Should Try
#3. MusicBee
Platform: Windows
MusicBee is an excellent audio player that can play any audio file like WAV, FLAC, M4A, MP3, WMA, OGG, etc. It's simple to use with beautiful skins and supports for Groove Music, SoundCloud and last.fm. MusicBee is also a good software to manage music files on your computer.
#4. iTunes
Platform: Windows and Mac
iTunes is a free media player, music management software, and music tag editor. It supports play audio files in WAV, AIFF, AAC, Apple Lossless, and MP3. Besides that, iTunes offers you a large collection of movies, TV shows, podcasts, songs, and audiobooks. You can purchase and download your favorite songs on iTunes.
See also: 5 Best Multimedia Players for Mac [2021 Guide]
#5. QuickTime
Platform: Mac OS
QuickTime is a free WAV player for Mac that can handle various video & audio formats. It has the ability to extract audio from video, trim audio files and record computer screen activities. If you want to record audio from computer, you'll need to install extensions like Soundflower.
2 Best WAV Players for Android and iOS
#1. Poweramp Music Player
Platform: Android
Poweramp Music Player is a powerful WAV file player for Android. It has a beautiful UI and delivers the best sound experience. It supports for Hi-Res output, Bass and Treble adjustment, tempo control, reverb effect and offers 10+ band graphical equalizers. This WAV player can quickly scan for any supported music files on your phone.
#2. Foobar2000
Platform: Windows, Mac, Android, iOS
This is an advanced audio player working on the most popular platforms. The supported audio formats are MP3, WAV, AIFF, AAC, AU, etc. Other features include customizable user interface layout, tag editing, music downloading, and gapless playback.
More importantly, Foobar2000 is available for free.
Conclusion
This post lists 7 best WAV players for various platforms. Choose any of them and enjoy your WAV files without quality loss!