If you want to add sound effects to music and modulate your actual voice, then you may need sound effects app. What is the best sound effects app? This post handpicks the 5 best sound effects apps for you.
Sound effects make the content more interesting and engaging and convey the message in a humorous way. This post will introduce 5 best sound effects apps. Read the features of these amazing and funny sound effects app and find your favorite one to play with.
Want to make interesting videos with entertaining sound? Try MiniTool MovieMaker. It is free and easy to use!
MiniTool MovieMakerClick to Download100%Clean & Safe
Sound Effects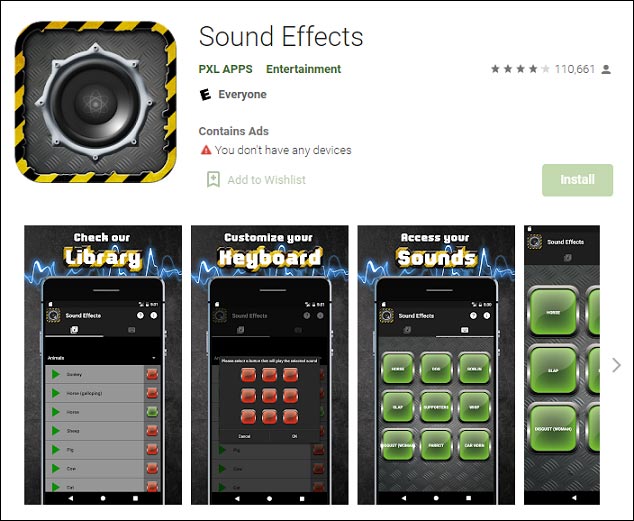 Sound Effects is one of the best sound effects apps which allows you to create and play music for different occasions. It offers hundreds of cool, funny, and realistic sound effects.
The sound effects library provides more than 200 high-quality sounds to enjoy. With a clear and intuitive interface, you can quickly find the desired sound effects by browsing through relevant categories such as animals, horror, weapons, and more.
It also offers a useful keyboard to animate your conversations, stories, videos, and podcasts. Additionally, this application is translated into multiple languages like English, Spanish, French, etc.
Voice Changer with Effects
Voice Changer is also among the best sound effects apps. It comes with great features include amazing effects, custom mode, direct change, saving and sharing music without losing quality.
It has many special sound effects like chipmunk, bee, helium, robot, giant, monster, extraterrestrial, zombie, alien, squirrel, and many more. It is a voice changer and allows you to modify your voice. You can also record your voice and then change or edit the voice and add different special sound effects to it. Once the voice is edited, you can also share them with your friends and family using different sharing sites.
Furthermore, it also allows you to make your own ringtone by editing music or other audio on your phone.
If you are looking for a real-time voice changer, you can check out 7 Best Real-time Voice Changers You Should Try
Cartoon Sound Effects
If you like comical, funny, and comedic sound effects, you can check out Cartoon Sound Effects. This free sound effects app features many high-quality funny cartoon sounds at the press of a button. You can add, remove different effects on your voice or favorite music easily. What's more, you can set the entertaining voice as your ringtone, alarm, and notification sound.
100's of Buttons & Prank Sound Effects
100's of Buttons & Prank Sound Effects is a popular and funny sound effects app. It has more than 300 sound effects, looping abilities, and sound support. With some of the hilarious sound effects, you can play a prank on your friends and much more.
You can also use it as a noise maker app which helps to create different annoying sounds or music for fun. You can also create a ringtone of your favorite music with this app.
Equalizer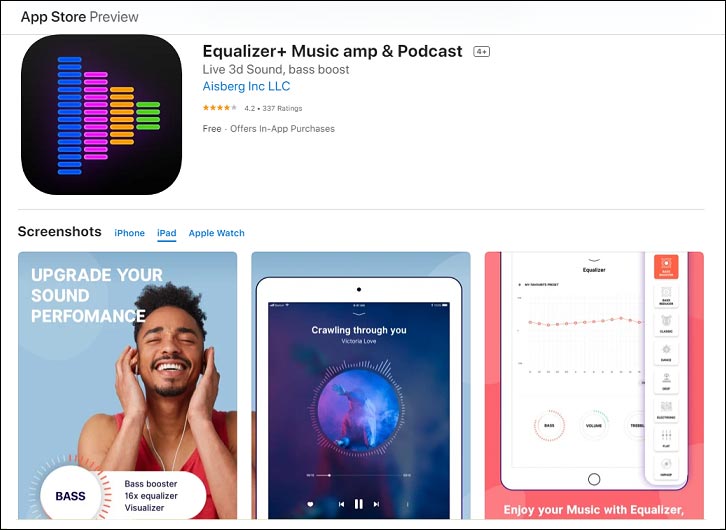 With professional preset sound effects, Equalizer is also a popular sound effects app that allows you to edit any song and music easily. You will get brilliant music effect enjoyment with its special presets and high-quality realistic themes.
With it, you can edit sound quality, volume, and adjust the sound effect levels of the music. You can also control the music play volume, boost your music and amplify the audio.
Conclusion
In a word, these top 5 sound effects apps can help you play with sound. If we missed any great sound effects apps, please feel free to tell us in the comments.