Rabbit, launched in 2014, was a popular video streaming platform and allowed many users to remotely browse and watch the same videos in real-time. Unlike YouTube or Netflix, Rabb.it hosts no content itself. But it used a virtual computer with a browser to navigate other sites and content. Later, it was acquired by Kast. Therefore, this post will offer 6 Rabbit alternatives for you.
If you're searching for the best Rabbit alternatives to watch videos and movies in groups, you've come to the right place. This post will introduce 6 alternatives to Rabbit. Want to create a video to share it with friends, try the best free video editor – MiniTool MovieMaker.
Top 6 Rabb.it Alternatives for You!
Tutturu
TwoSeven
Invited.tv
Airtime
Rave
Kosmi.io
1. Tutturu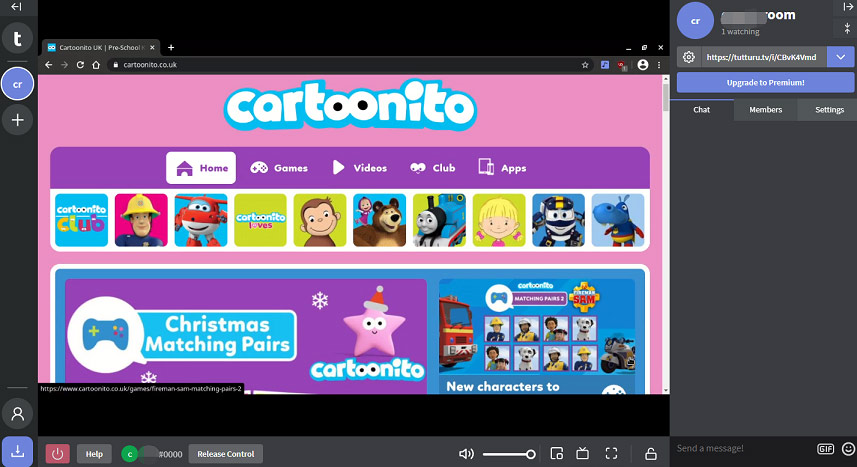 Tutturu, a shared browsing service, is the best Rabbit replacement to watch cartoons, TV shows, movies, anime, and other videos with friends online. You can create a room and invite friends, then visit any website you want to access unlimited content. And you can have an audio chat or a text chat with friends.
You can use it for free but the maximum amounts of hours may be limited to around 3 or more per free user per day. For a better browsing experience, you can subscribe to it for $5/month or $50/year.
2. TwoSeven
TwoSeven is one of the best free Rabb.it alternatives to watch videos online together remotely. It supports many video sharing platforms including Netflix, Vimeo, YouTube, Amazon Prime Video, and much more. And if you want screen share, Hulu, and Disney+, you need to install the TwoSeven extension. It supports the message, audio, and webcam video chat.
3. Invited.tv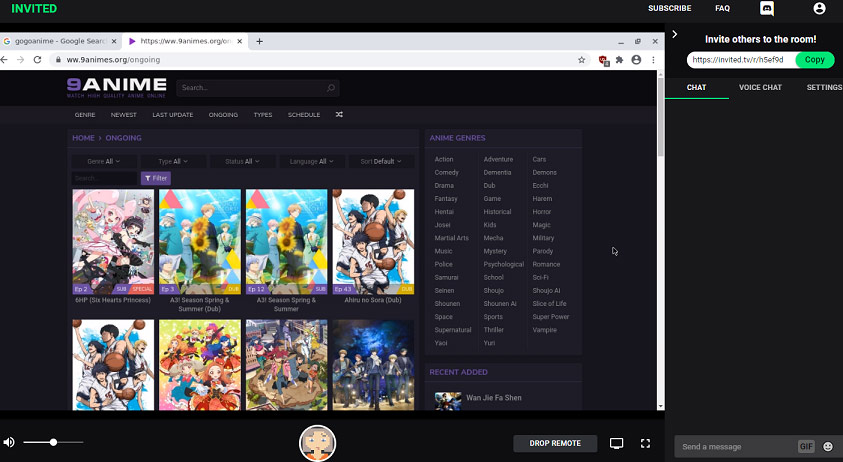 Invited.tv is another Rabbit replacement to watch anything and listen to music with friends and family. Firstly, you need to sign up for free, then you can visit any website to watch YouTube, shows, movies, and more. It also supports voice text and text chat with some available GIFs. To enjoy any content without any limits, you can choose a premium plan from $4.99/month or $49.99/year.
4. Airtime
Airtime is one of the best Rabb.it alternatives for Android and iOS users to watch videos and enjoy music with friends in real-time. It also lets you have a video chat with up to 10 friends at a time. Besides, it allows you to communicate with friends using animated stickers, audio messages, sound reactions, etc.
Also read: Top 4 Ways to Watch Movies with Friends Online
5. Rave
Rave is also taken as one of the best alternatives to Rabbit to watch videos and listen to music in sync with friends online. Currently, the supported sites include Reddit, YouTube, Vimeo, Netflix, Google Drive, etc. And it offers text and voice chat. More important, it's available on Android and iOS.
6. Kosmi.io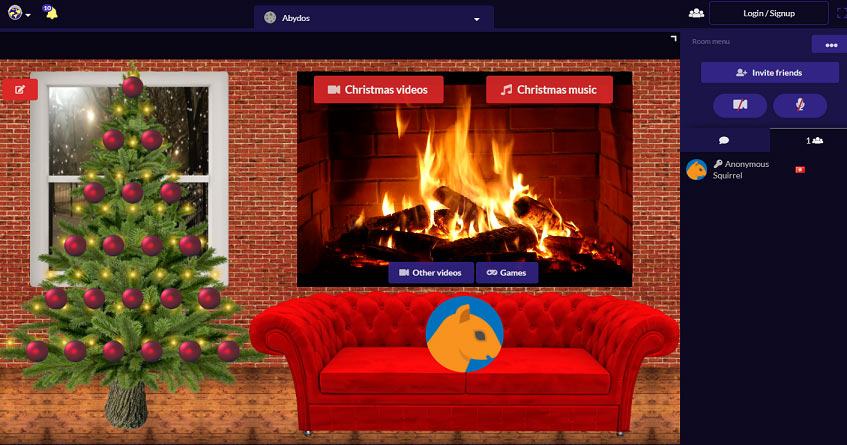 Kosmi.io also comes as one of the best websites like Rabb.it, enabling you to watch videos and play games in groups. And it also supports table games, webcam video chat, web view, etc. without registration requirements. It's easy to create a room where you can interact with others. And it also lets you send a message with images, emojis, and GIFs.
Conclusion
Apart from the 6 Rabbit alternatives, there're some other Rabbit replacements like Simulchat, AndChill.tv, Kast, Metastream, SyncLounge, Syncplay, etc. With them, you can easily share and enjoy the same content with friends and family. If you want to share other alternatives to Rabbit, just leave your recommendations in the below comments section.