Procreate is a powerful sketching and painting application for the iPad. If you want some similar programs for Windows, there're available many replacements. And fortunately, this post will put special emphasis on alternatives to Procreate for Windows. Need a free video editor? MiniTool MovieMaker is recommended here.
What Is Procreate?
Procreate is a professional raster graphics editor application for digital painting designed for the iPad. It almost gives you all tools you need to create sketches, paintings, illustrations, and animations. It's equipped with many brushes, layers, masks, blend modes, and 4K resolution export for process videos as well as other digital art tools.
But it isn't available on Windows. What's the best alternative to Procreate for Windows? This post has curated 8 equivalents to Procreate for Windows and it will briefly introduce the first four ones.
Top 8 Alternatives to Procreate for Windows
Autodesk SketchBook
ArtRage
Adobe Illustrator
Krita
Concepts 
Corel Painter 2021
Affinity Designer
Inkscape
Autodesk SketchBook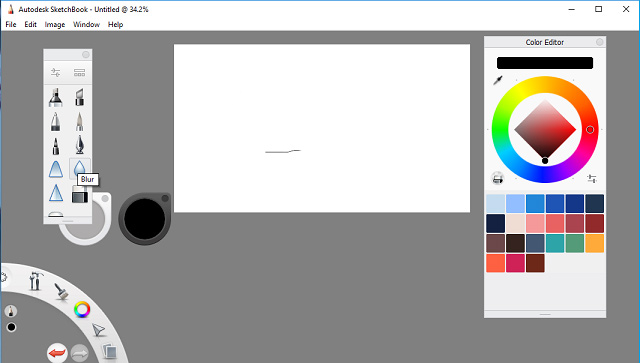 Autodesk SketchBook, a powerful drawing and concept sketching application, is one of the best alternatives to Procreate for Windows. This software is free for individuals and offers a 7-day trial, and after that, it requires your ID. And the enterprise license costs $85/year.
SketchBook features an intuitive user interface and many drawing and painting tools like brushes, pencils, ballpoint pens, inking pens, and markers, etc. as well as a professional color editor. It lets you upload an image and draw or paint on it. And this app can also rotate and crop images, change image size, mirror canvas, and more.
ArtRage
ArtRage, a bitmap graphics editor for digital painting, is also a good Procreate alternative for windows. But it's not free. In Microsoft Store, you can get it for $29.49. This software offers more than 10 traditional drawing tools, such as ink pen, oil brush, felt pen, and other tools include tracing, text, filters, canvas options, and more.
More importantly, ArtRage is suitable for all ages and skill levels and it's an ideal option for everyone (children, adults, beginners, and professionals) to show their creativity.
Also read: Top 6 Best Adobe Animate Alternatives
Adobe Illustrator
For Adobe users, Adobe Illustrator is the best alternative to Procreate for Windows. As a leading vector graphics editing software, Adobe Illustrator has a variety of drawing tools in the toolbar, helping you create drawings, illustrations, and artwork. The drawing tools include the paintbrush, blob brush, pencil, curvature, and pen.
Besides, it provides many other tools like typing, painting, reshaping, slicing, cutting, zooming, selecting, and more. And it comes with a clean user interface. The only drawback of Adobe Illustrator is that it's expensive. The monthly subscription fee is $31.49/month.
Related article: Top 6 Best Adobe Illustrator Alternatives in 2021
Krita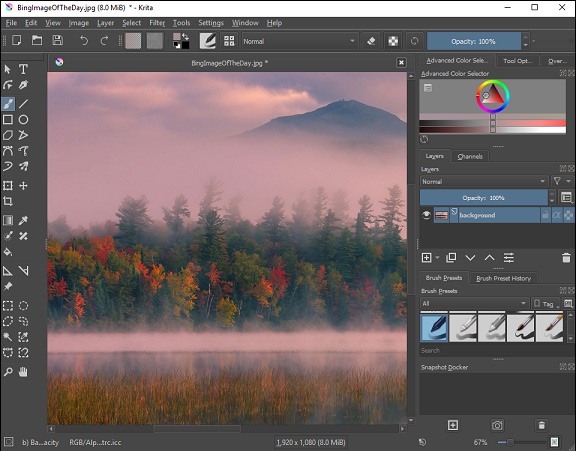 Krita, a free and open-source painting program, is another best alternative to Procreate for Windows. It has a clean and flexible interface. The dockers and panels can be moved and customized, and it offers dark and light color themes.
Krita is equipped with all tools for your creation. It has more than 100 professional brushes, drawing tools, selection tools, and transformation tools. Besides, it gives some animation tools, vector tools, layers, and masks. With it, you can create amazing concept art, illustrations, comics, texture, and matte painters.
Conclusion
This post gives brief introductions about 4 of the alternatives to Procreate for Windows. Which one do you like most? And if you'd like to share other Procreate Windows replacements with us, you can leave your opinions or recommendations in the below comments area.