Whether you have heard of it or not, getting a photography blog must be an awesome way to share and discuss photographic ideas with many photography bloggers. Then, how to become a photography blogger? It is new to you? This post will clear your doubt! (If you need a great video editor, MiniTool MovieMaker is highly recommended here.)
Are you passionate about sharing your photography works? If you have many fantastic shoots and desire to share with people who love photography, starting a photography blog will be a brilliant idea for you to do! Now, let's figure it out.
What Is Photography Blog
Firstly, the blog is originally called weblog. On a blog, you can see some content created and published online. It is often created and managed by individuals. People who post blogs are called bloggers.
Then, a photography blog (or photoblog) is a form of photo sharing and publishing as the form of a blog. It varies from a blog through the dominant usage and focuses on photography instead of just content. Thus, you post it and you become a photography blogger!
There are lots of reasons you start a photography blog. The reason on top of all, of course, is the love for it. If you are passionate about photography, getting a blog will give you a platform to share your passion with others.
Also, you will be able to be inspired and motivated by others as well as share your photographic ideas Additionally, it also can be profitable. How to start your photography blog? Let's go on!
Also read: Image to Video – How to Make a Video from Images for Free
Tips to Start a Photography Blog
While, starting an outstanding photography blog cannot just be about posting several pictures, attaching some text, and sharing on your social media. There are some tips for you to create a popular and profitable photography blog.
Recognize your motivation for starting a photography blog
In the first place, you must know the reason why you start photography blog ideas and what you wish to get. It is the key to staying staunch and finding happiness and satisfaction throughout the journey. It will be different between professional photographers and someone who just dabbling in photography.
Also read: Top 10 Photo Video Maker Apps to Make a Video with Photos
Determine the Direction of Your Photography Blog
The primary thing you must do is to decide the center or direction of your photography blog. Maybe you already have some ideas covered large range about the content you want to post. Do decide a specific focus of your blog if you want to become a successful photography blogger because you cannot try everything. Here are some ideas you can try: film, travel, food, street, nature, landscape, portrait, or architectural photography blog. You also can brainstorm more, then choose and stick with it.
Choose a Blog Platform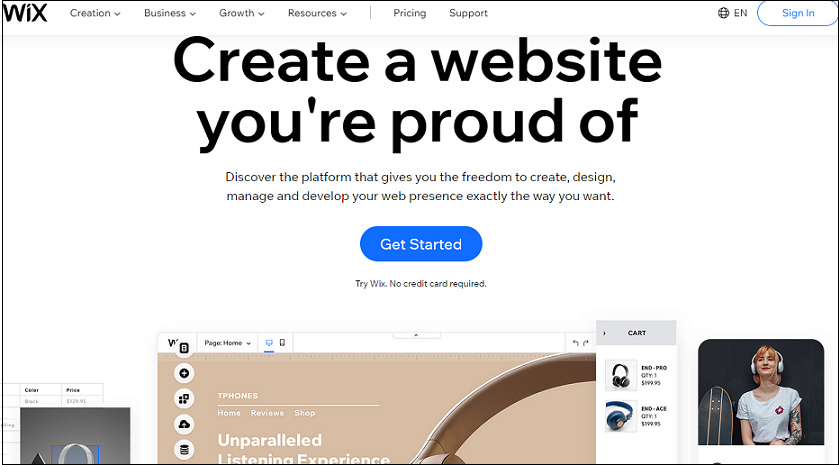 As for bogging platforms, there are many available options. You can choose from: Wix, Blogger, Squarespace, and WordPress.com (also a paid version, WordPress.org).
Decide Your Domain Name
The next step is to decide on your domain name. As long as you've selected a domain name, it's time to act fast. You have several options as to choose a domain name, and I recommend here is Bluehost, because of the affordable prices. And you can also host your site through it.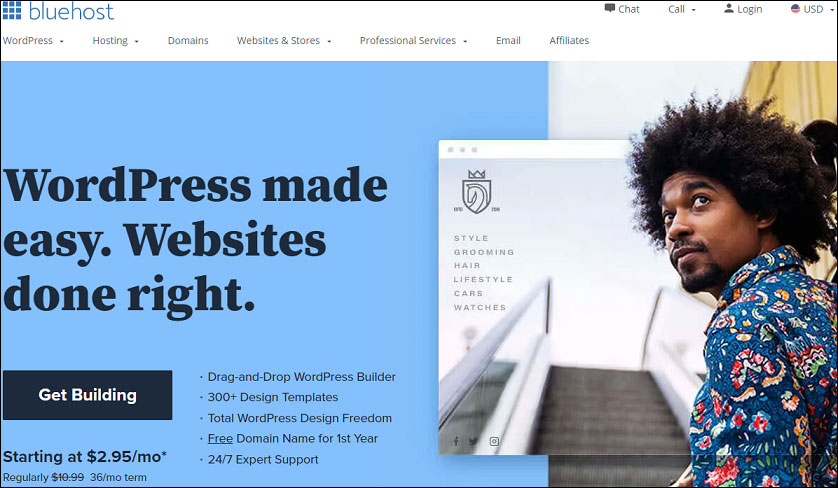 Set Up Your Online Photography Blog Home
After the domain name is decided, it's time to build your online photography blog home. It is just like building a house, you need your plan and blueprint. Building your own home makes your blog professional and unique.
Bring People to Your Photography Blog
Once you've built your home, the last step is to welcome others to come and appreciate your works and follow your photography blogs posts! The best plan to make others know about your new photography blog is through social media. You can use Facebook, Instagram, Twitter, and Pinterest to get the word out and get a growing following.
Also read: Top 6 Best Paid/Free RAW Photo Editors [2021]
Conclusion
Based on the above parts, you must know what a photography blog is and how to become a photography blogger. Try your photography blog ideas according to the listed parts just now!