When you download some music tracks from websites or change music file format, you may find metadata info get lost. To fix music tags, you need a music tag editor. In this post, I picked out the 6 best free music tag editors.
Metadata are gone in music files? How to edit tags? This post will tell you how to do that. Except for the below music tag editors, some media players like Audacity also lets you edit metadata of music tacks (Want to add music to video? Try MiniTool MovieMaker).
6 Best Free Music Tag Editors
MP3Tag
ID3 Tag Editor
MusicBrainz Picard
TigoTago
Metatogger
TagScanner
#1. MP3Tag
MP3Tag is a powerful music tag editor available for Windows. The supported audio file formats are MP3, M4A, M4B, AAC, ALAC, AIF, AIFF, DSF, MPC, OGG, WMA, WAV, and more. It lets you import tags from Discogs, freedb, MusicBrainz, and other online databases. In addition, it supports for album cover, so you can add album art to your music track or replace the current album art with a new cover.
Furthermore, it supports editing music tags in a batch and renaming music files based on the tag information.
You may also like: 8 Best Places to Get Free Intro Music in 2020
#2. ID3 Tag Editor
This is a free music tag editor that can write metadata tags for audio formats like MP3, FLAC, OGG, and many more. It supports for ID3v2.3, ID3v2.4, and embedded cover art. Besides, you are able to write comments for your music tacks and remove all ID3 tags from audio files. It's 100% and runs on all Windows operating systems.
#3. MusicBrainz Picard
Supporting all popular formats like MP3, FLAC, OGG, WMA, WAV, M4A, etc., MusicBrainz Picard is one of the best music tag editors. It can add metadata tags to audio tracks that have no metadata. With AcoustID audio fingerprints support, this metadata editor can identify music files, even if they come with no metadata information.
MusicBrainz Picard is free and open-source, compatible with all operating systems including Windows, macOS, Linux, and so on.
#4. TigoTago
The spreadsheet-like interface of TigoTago makes it easier to edit tags. You can edit tags of music files in MP3, FLAC, M4A, WAV, APE, MPC, AAC, OGG, and more. It allows for mass tag editing and file renaming.
#5. Metatogger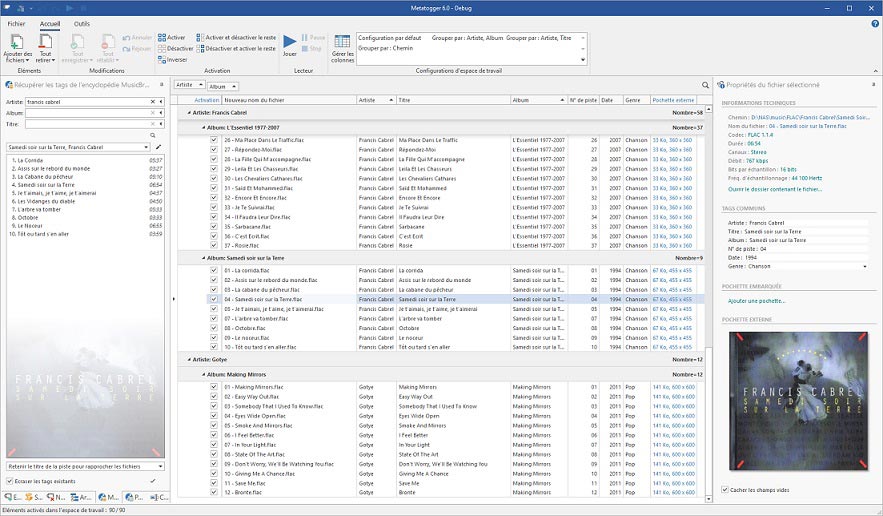 Like other free music tag editor, Metatogger comes with many tag editing features such as add, rename, and remove tags. It also can organize your music files in folders by tag information.
#6. TagScanner
TagScanner is the best music tag editor for MP3, OGG, FLAC, WMA, AAC, WAV, AIFF, and other audio formats. As a powerful multiple file metadata editor, it allows you to rename files and import album cover & information from Discogs or MusicBrainz. Other than that, this software has a built-in audio player and lets you embed lyrics into music.
Conclusion
With the above music tag editor software, you can edit tags quickly and easily. After knowing the 6 best free music tag editor, which one do you prefer? Tell us in the comments section!