Great intro music often attracts viewers' attention and set the tone for the video. It's an indispensable part of vlog, podcast, and others. In this post, I've searched through the Internet and collected the 8 best places to get free intro music. Check out tis post now!
Here are 8 websites to get free intro music and 10 best free intro music for YouTube. Let's take a look at this post right now! Want to add intro music to video? Try MiniTool MovieMaker!
8 Best Places to Get Free Intro Music in 2020
8 Best Places to Get Free Intro Music in 2020
YouTube Audio Library
Bensound
Free Music Archive
Soundstripe
Yummy-sounds
Melodyloops
Incompetech
Musopen
#1. YouTube Audio Library
YouTube Audio Library is one of the best free music download sites, which contains a considerable amount of free intro music and free sound effects. It allows you to search for music by track title, Genre, Mood, Artist name, Duration, and Attribution not required.
You can download the wanted audio track from YouTube without any third-party software and use them in video freely.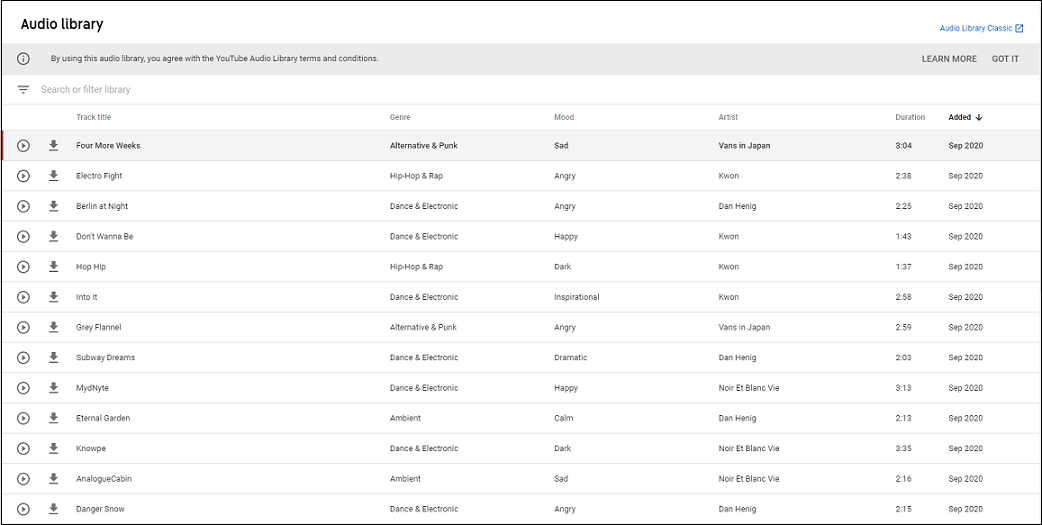 #2. Bensound
Tons of royalty-free music is available in Bensound. You can use free music your videos, animations, slideshow, presentation, website background music, and education play as long as you credit Bensound. For example, "Music: https://www.bensound.com/royalty-free-music" or "Music: « song title » from Bensound.com".
#3. Free Music Archive
On Free Music Archive, you can browse free intro music by genres like Blues, Electronic, Hip-Hop, Jazz, Pop, Spoken, Classical, Country, Instrumental, Rock, Folk, International, etc. Once you find your favorite intro music, you can download it from this website instantly.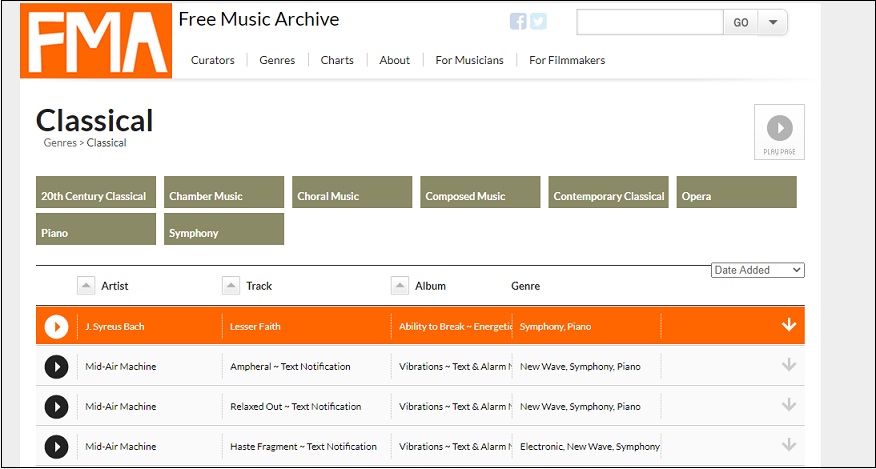 #4. Soundstripe
Soundstripe is a royalty-free music website designed for YouTubers, podcasters, content creators, wedding filmmakers, etc. Its intuitive interface makes it easy to find what you want. Furthermore, you can filters results by genre, mood, and artist to pick out intro music that suits your video best.
#5. Yummy-sounds
Where to get free intro music? Yummy-sounds must be a great place where you can download high-quality royalty-free intro music and Jingle music.
#6. Melodyloops
This music download site has abundant music resources. Here you can search for music by genres, styles, moods, and instruments. Moreover, Melodyloops offers you some free intro music that can be used for personal and commercial purposes.
You might be interested in How to Remove Vocals from a Song? 3 Methods.
#7. Incompetech
Royalty-free music in Incompetech is sorted into 15 categories like Modern Cinematic, Silent Film, Horror, Electronic, Adventure, Comedy, Western, Romantic, and so on. Its search engine is powerful that lets you search for music by Keyword, Length, Speed, Key, Genres, Moods, Topics, and Artists.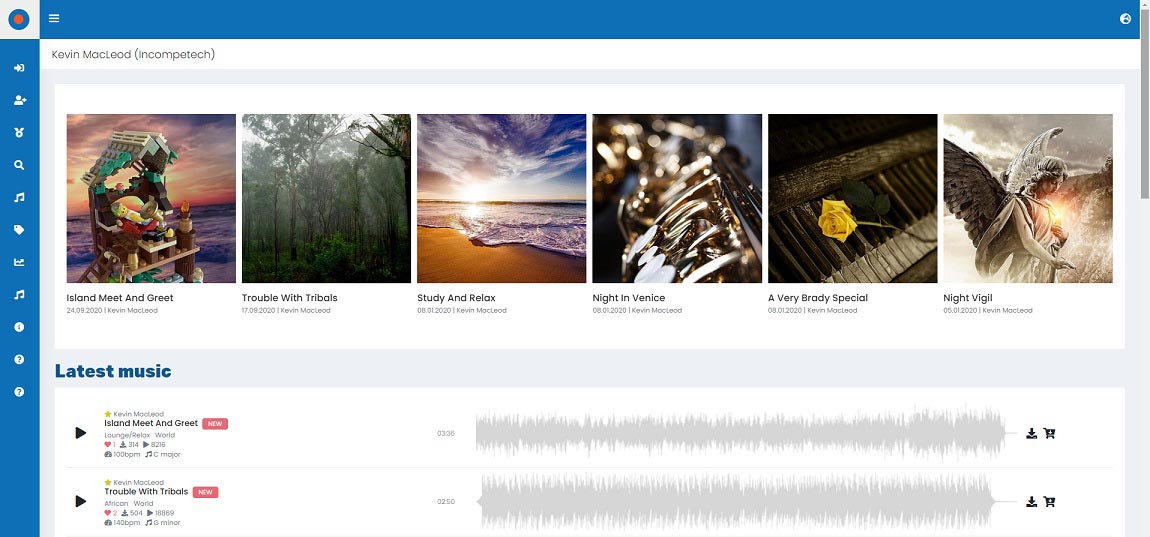 #8. Musopen
Musopen, as a free music download site, has a large library of non-copyright music. That is to say, you can use nearly all the music files free without copyright restrictions.
Try Musopen and download free intro music for YouTube, Podcasts, films, and video games.
Also read: 5 Tips on How to Find A Music Video without Knowing the Name
10 Best Free Intro Music for YouTube
Below is a list of serval best free intro music that you can use for YouTube videos.
Acoustic Loop 34
Scruffy Rocker
Uplifting Forward Thinking
Fooling The Night
Live the Moment
Free Chill
Warm Sunlight
Intro Horror Logo
Elektronomia – Sky High
NeOH! – Hollowed
Conclusion
8 places to get free intro music are listed in this post. Which free music download website do you prefer? Do you have any other websites to share with us? Leave a comment below!