The role of the image map generator is to help you create images that can be linked to other areas of the website or external links. Most of the following image map generators can generate HTML codes for the image maps you create. In addition, they also allow you to export image maps in local file formats, including HTML, MAP, ASPX, etc.
Read the following to understand the specific functions of the image map generator.
Want to make images into slideshows and export them in multiple formats such as MP4, AVI, MOV, WMV, GIF, etc.? Try MiniTool MovieMaker.
LibreOffice
LibreOffice is the best image map generator because it has a free and powerful office suite that allows you to perform operations faster, easier and smarter.
It has a concise interface, feature-rich tools, higher performance and more compatibility to help you improve your work efficiency. Moreover, it also supports multiple languages, including English, Chinese, Japanese, German, Italian, Spanish and more.
In addition to using its LibreOffice Writer to create image maps, you can also use its word processor, spreadsheet, chart, database, formula editor, and other tools to complete other operations, such as writing macros, creating presentations, processing DOCX, PPTX and XLSX file, and more.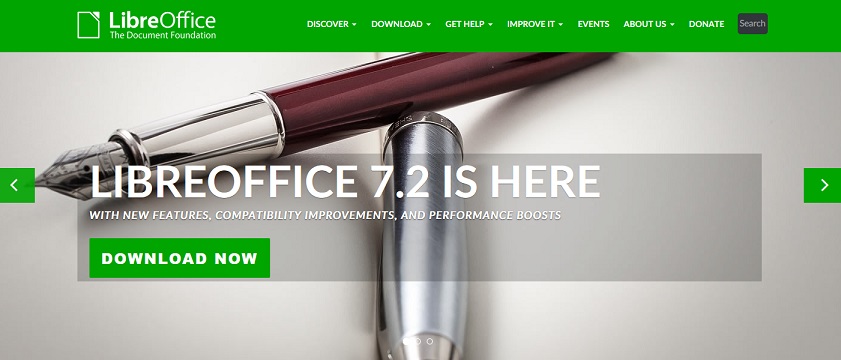 GIMP
GIMP is an open-source and free image map generator suitable for Windows, macOS and Linux operating systems. At the same time, it is also an image editor, because it has many advanced editing and drawing tools and customization options.
It supports mapping image to map, editing maps, viewing source code, creating GIF animations, displaying URLs, etc. Furthermore, it also provides you with first-class color management functions, high-quality image processing tools, graphic design elements and advanced programing algorithms, multi-language support, and more.
You can output your edited images in a variety of formats, including JPG, PNG, PDF, ICO, BMP, WMF, PS, EPS, etc.

Mcc HTML Mapper
Mcc HTML Mapper is a free image map generator permitting you to create image maps for the web.
It allows you to define areas on the image using four tools: rectangle, circle, polygon and free drawing, and export the content in HTML format through the template system.
You can use it to create clickable images. To put it simply, the images it generates are clickable areas with HTML codes. When you export the image map in HTML file format, you can browse it in a web browser.
Handy Image Mapper
Handy Image Mapper is an easy-to-use image map generator that can help you easily create hotspots for your images.
Not only can it map images in various formats such as JPG, PNG, GIF, and BMP, but it can also make different parts of the image point to different links on many HTML pages and be used with any HTML editor.
Handy Image Mapper supplies you with up to three options to create hotspots, including rectangular, circular and polygonal area types of map elements. Moreover, it can define and create an unlimited number of images on a single image file according to your choice.
To a certain extent, it does not occupy too much of your computer system memory, while giving navigation alternatives for your website and ensuring that website visitors get a smooth and attractive navigation experience.
Conclusion
After reading this article, you know that each mage map generator has its own focus. You can choose them according to your specific needs.