After transferring photos from the Canon camera to your computer/phone, you find that some photos are saved in CR2 format and cannot be opened on your computer/phone. What is a CR2 file? How to open .cr2 files on your device? This post shares the 3 best CR2 viewers with you.
What Is CR2 File?
A CR2 file is a raw image format created by Canon digital cameras. It stores uncompressed image data and retains the original image quality. How to open .cr2 files? CR2 files can be opened with Digital Photo Professional or third-party apps like Photoshop, IrfanView, and Apple Photos.
To make a photo slideshow, try MiniTool MovieMaker. It lets you import photos in JPG, PNG, JPEG, GIF, ICO, and BMP.
How to Open .cr2 Files?
Here are the 3 best free CR2 viewers that help you to open .cr2 files successfully.
IrfanView
IrfanView is a free CR2 viewer for Windows. Besides CR2, IrfanView supports CRW, DDS, DPX, DXF, PSD, TIFF, XCF, MNG, ICO, HEIC, GIF, etc., and video formats like ASF, AVI, MKV, MPG, and WMV.
It's also a photo editor capable of cropping, resizing, rotating, doing color correction, and changing the image format.
To open .cr2 files with IrfanView, launch IrfanView. Click File in the top left corner of the window and select the option Open to load the CR2 photo from your computer.
PhotoScape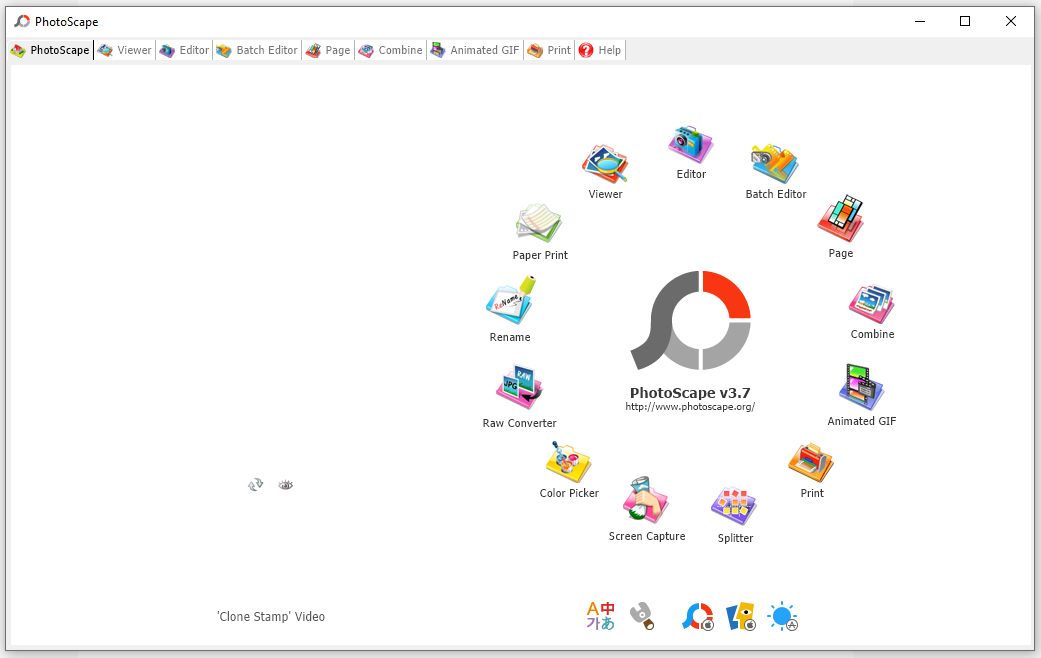 PhotoScape is a photo editor and a CR2 viewer. You can use PhotoScape to open .cr2 files and edit them by applying effects, reducing noise, adjusting the brightness and contrast, and duplicating part of a photo.
Moreover, the Raw Converter tool can convert a RAW photo in .cr2, .crw, .nef, or .nrw format into a JPG file. It's compatible with Windows and macOS.
Open the PhotoScape app, click on Viewer. In the left panel, expand the folder that contains the CR2 files. Double-click a CR2 photo and press the Next button to browse these CR2 files.
Google Photos
Google Photos is a storage service that supports backing up your RAW files. The RAW files can be CR2, ARW, DNG, or NEF. You can upload CR2 photos to Google Photos and view them online.
Here's how to open .cr2 files in Google Photos.
Open Google Photos.
Click Upload to upload CR2 files from your computer.
After uploading the photos, you can click the photo that you want to view.
Related article: How to Transfer Google Photos to Your iPhone or iCloud?
Tip: How to Convert CR2 to Other Format
If you don't want to install any CR2 viewer, you can use an online CR2 converter to convert CR2 to a file that is compatible with your device. CloudConvert is a nice online converter for image conversions. It can convert CR2 to JPG, PNG, PSD, TIFF, WebP, EPS, BMP, etc.
Here's how to convert CR2 to another format online.
Step 1. Go to the CloudConvert website.
Step 2. Tap on Select File to upload the CR2 file.
Step 3. Then select the desired output image format and click the Convert button.
Step 4. Download and save the converted file.
Conclusion
CR2 can only be opened with certain programs. As mentioned above, you can use IrfanView, PhotoScape, or Google Photos to open .cr2 files. Alternatively, you can convert a CR2 file into JPG, or PNG.