Animating a picture makes it easy to tell a story. The animated pictures can be uploaded easily on any social media website or attached as graphic files over an email. How to animate a picture? This tutorial will tell you the specific method. If you want to make a photo slideshow, try MiniTool Moviemaker.
One of the most common post-production techniques is to animate still photos. By separating the background, middle, and foreground, you can animate the photo to create a parallax effect. Therefore, how to animate a picture?
How to Animate a Picture in Photoshop
Adobe Photoshop, developed by Adobe Inc. for Windows and macOS, is a raster graphics editor, which is widely used for image editing, retouching, image animations, image compositions, and website mock-ups.
The software is a powerful tool that can be used to edit still images and animate a picture. Follow the steps below to start animating your pictures.
Step 1. Create a new project at first. Then import the photo you want to animate as a Linked Smart Object (LSO) by clicking the Place Linked option from the File menu. Duplicate the LSO to create a second copy and place it at the top of the Layers panel.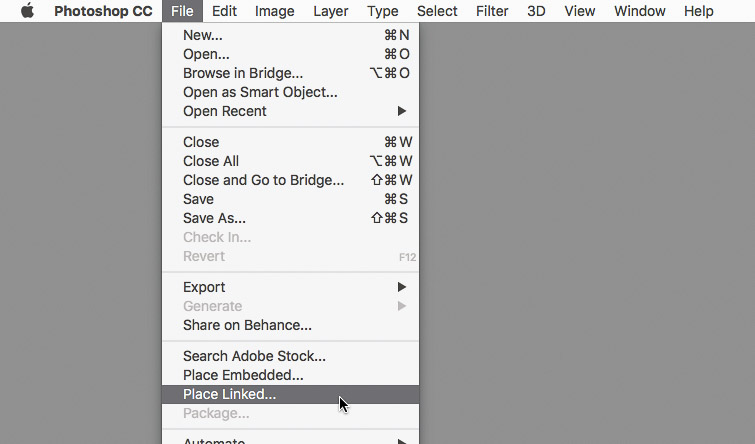 Step 2. Select the Linked Smart Object copy at the top and use the Quick Select option from the toolbar. Choose the Select Subject button from the Options bar to adjust your first copy onto the second one. Once the adjustment is done, add a layer mask with the Add a mask button from the Layers Panel.
Step 3. Go to File > Place Linked to select a stock video from the list of Adobe videos. Then, position the video between the two LSO layers. Open the Time panel by clicking on the Timeline panel and extend the duration of the two LSO layers to match the video length.
Step 4. Create transparency in the darker areas of the video by selecting the video layer, setting the blend mode to Screen, and setting the Opacity levels (0-100%) as per your requirements. Subsequently, add a layer mask and apply a Black to White gradient to it.
Step 5. Choose the Render Video option from File > Export to create an animated photo file that can be uploaded anywhere on the internet.
Related article: How to Download Flickr Photos
How to Animate a Picture on Phone
Here are the top 2 best picture animator apps that you can use to animate pictures on Android and iPhone. Let's have a look at them.
1. Pixaloop
Android | iOS
Pixaloop is a 3D photo animator and editor. Unlike many other photo animators out there, it does not add a watermark to the image when it is downloaded to the phone. The main purpose of this application is to add animation to still photos. Unless you pay for a Pro account, Pixaloop will save your animated still photos in video format.
Also read: How to Create Avatar from Photo
2. ImgPlay
Android | iOS
ImgPlay is another app that you can use to animate pictures, making every moment of your photos fully alive. Besides, it provides a variety of powerful features such as Video to GIF, Photo to GIF, and GIF Editor. However, it also sticks a watermark on your image, and you can't remove unless you upgrade to a full account.
Bottom Line
Have you mastered how to animate a picture after reading this post? If you have any questions or suggestions about it, please let us know via [email protected] or share them in the comments section below.