With the development of the times, paper greeting cards have gradually been replaced by electronic greeting cards. Greeting card software provides you with a lot of benefits and convenience. With them, you only need to make innovative greeting cards for your family and friends in just a few minutes.
Read the following to see what functions these greeting card software have.
If you want to make a memorable video for your family or friends on a specific holiday, MiniTool MovieMaker is highly recommended.
MiniTool MovieMakerClick to Download100%Clean & Safe
Adobe Spark
Adobe Spark is a free greeting card software with an intuitive functional interface and multiple templates, making it easier for you to create attractive greeting cards.
It supplies you with thousands of exquisite templates, royalty-free photo collections, a complete font library, social media content, and logos, which means you greatly save the time you make a card.
You can use the editing tools to make changes wherever you want to make adjustments, including adding text, animations and icons, adjusting colors, fonts, styles, and backgrounds, deleting backgrounds, etc.
After you finish making your greeting card, you can save it as a common file type, export it to a printable format, or share it directly with others via email and social media.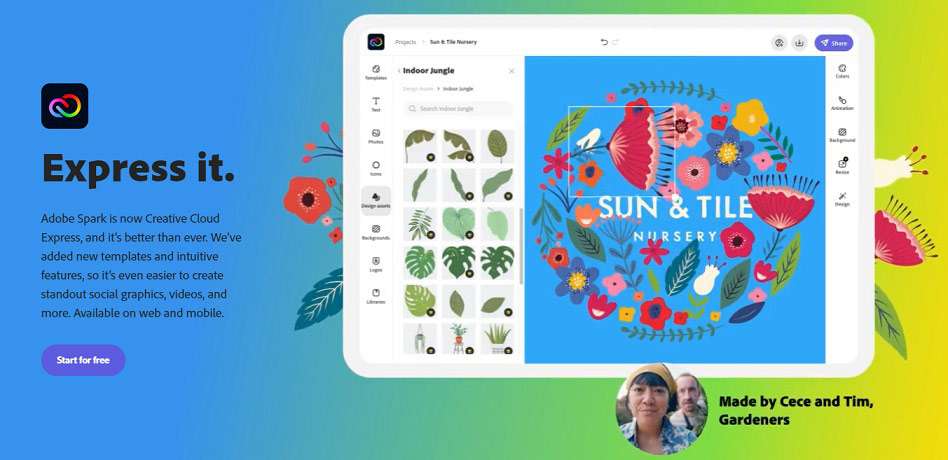 Canva
Canva is a greeting card software with more than 50,000 templates that keep pace with the times. It can be used to make templates suitable for various occasions and designs, such as greeting cards, business cards, invitations, presentations, announcements, and so on.
There is no doubt that basic editing tools like resizing, modifying colors, adding text, changing fonts, deleting backgrounds, etc. are included in Canva.
The great convenience it provides you is that if you want to print out the greeting cards you have made, it has a special printing service.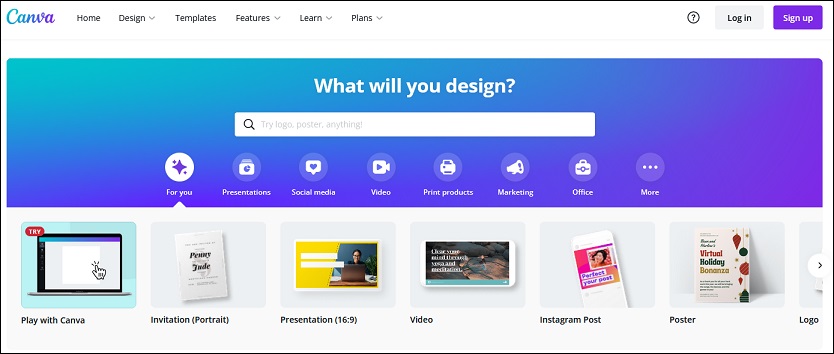 Fotor
Fotor allows you to make a greeting card that satisfies you in a few minutes without any design skills.
It covers a large number of well-designed greeting card templates, with personalized elements for each part of the greeting card, and image editing tools that allow you to make a unique greeting card.
In addition, a full set of options including photo editor, photo text, effects and stickers are also supplied to you. You can modify and collage the greeting cards according to your preferences. You can also decorate your greeting cards with your own photos, stickers, and special effects.
However, the only downside of Fotor is that it has a lot of advertisements to interfere with you.
Greeting Card Studio
Greeting Card Studio is a greeting card software for Windows 10 that allows you to create custom greeting cards and share them with your family and friends.
Its use method couldn't be simpler, you just need to select the frame you like, insert one or more pictures and edit the text. You can also use the mouse to resize, crop and rotate the images to better fit the frame. Furthermore, it also supports printing, saving and sharing.
If you want to get more complete functions, including importing external frames, removing watermarks and disabling ads, you can purchase the pro version.
Conclusion
Whether you want to use your own images or fixed templates to make greeting cards, the above greeting card software can almost meet your needs.
Christmas is coming soon, go make interesting cards for your family and friends!