For Instagram content creators, using the free Instagram scheduler is a great way to save time and keep the followers engaged. There is so many Instagram post scheduler on the market. Which one is the best free Instagram scheduler? Just read this post to find the answer!
If you want to create videos on your PC for your Instagram posts, you can try the handy and free video editor – MiniTool MovieMaker.
Benefits of Using the Instagram Post Scheduler
Before we dive into the lists of free Instagram schedulers, let's take a look at the benefits you can get from using the Instagram post scheduler.
With the help of an Instagram post scheduler, you will save a lot of time. Instead of spending time posting each one, you can plan a handful of Instagram posts in advance.
The schedulers help to leave more time for creating high-quality, fresh, and compelling content.
It helps post more frequently and thereby increase engagement.
Scheduling Instagram post gives you more control over your Instagram feed.
Best Free Instagram Schedulers
In this part, we handpicked some of the best free Instagram schedulers for you. Let's keep on reading to know their features.
Combin Scheduler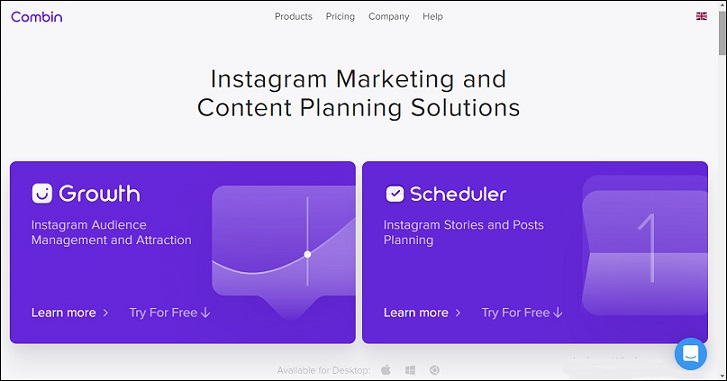 Combin Scheduler is one of the best free Instagram schedulers that allows you to organize Instagram posts and stories for auto-publishing. You can easily manage multiple accounts from your dashboard and post updates automatically to Instagram without any reminders. You will also have the facility to bulk schedule your posts.
This content planning solution for Instagram will also enable you to access the features of image size editing, location and users tagging, hashtags and accounts mentioning, hashtags management, link in bio, and bulk stories uploading.
Later
Later is also an amazing free online Instagram scheduler that also works with Pinterest, Facebook, and Twitter. It is free for a maximum of 30 scheduled posts per month. You can plan and schedule Stories and Carousels to publish via mobile notifications.
Later makes it easy to bulk schedule Instagram posts with its Quick Schedule. You can create weekly time slots and then just drag-and-drop posts to schedule in seconds.
It also has a visual planner for you to create a beautiful Instagram aesthetic by dragging and dropping photos to preview how they look in your feed.
Related post: How to Schedule Instagram Posts? Solved!
Creator Studio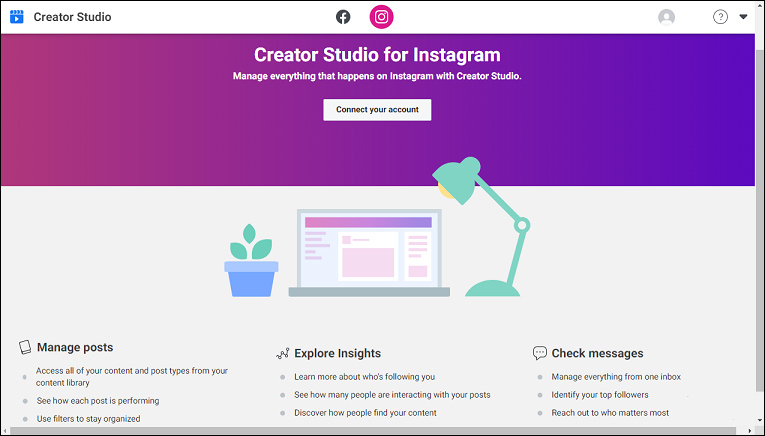 Originally from Facebook, Creator Studio is also a great Instagram scheduler that you can use to manage, post, and schedule your posts.
To schedule your Instagram post, you can connect your Instagram account to the Creator Studio. Then it will give you access to insights and allow you to manage all inbound and outbound communications from your computer.
You may also like How to Schedule a Post on Facebook? Step-By-Step Guide Shared.
Tailwind
Tailwind is also a great tool that lets you schedule single image and video posts on Instagram directly or schedule Stories and Carousel posts via push notifications.
When you build your schedule, you can add posts to your optimized queue, choose specific times to publish, or spread posts out using intervals. And you can reach more people with the perfect mix of popular and relevant niche hashtags to get discovered by the right followers.
It also has SmartSchedule to automatically pick the times when your audience is most engaged. As you post over time, SmartSchedule learns more about your audience engagement to further optimize scheduling.
Conclusion
This post list some of the best free Instagram schedulers that can help you manage and optimize your Instagram account. After reading this post, which one do you prefer? Welcome to share your ideas and comments.