Looking for free images for blogs? In this high-speed world, within just a few seconds, the majority of readers decide whether to keep reading. To grab readers' attention on your blog, one of the best ways is to use visually appealing images. How to find them? This post will share the best sites to meet all your needs.
When starting a blog, you'd better not give your readers blog posts that are made up of walls of dull text! You need to attach images to your blog posts. It will make your blog more successful to attract more readers, increase subscribers, and generate more leads. How to find free images for blogs?
This post will offer you some of the best sites that provide gorgeous free stock images for blogs. Let's dive in!
(You can also try MiniTool MovieMaker to make an eye-catching video from images!)
Pixabay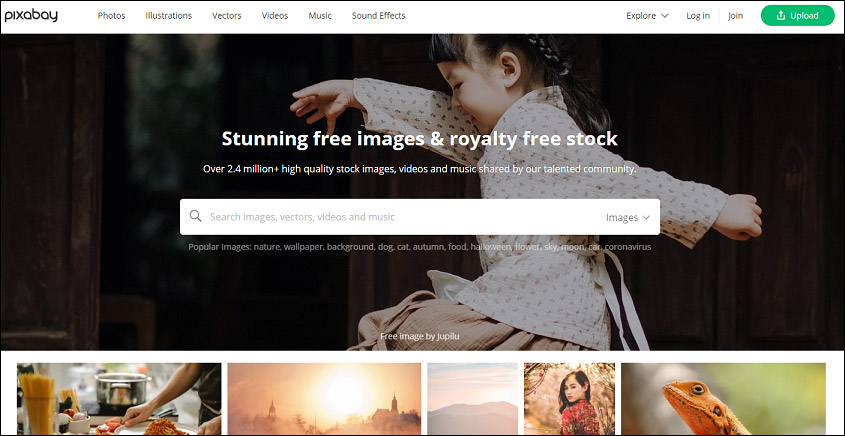 Pixabay is one of the best resources for grabbing awesome photos. It has over 2.4 million free royalty images. They cover nature, wallpaper, background, animals, seasons, food, universe, cityscapes and portraits, etc. All photos on this site are totally free of charge. And you do not require to credit the source anyway.
Apart from stock photos, illustrations, vectors, and videos are also offered. With a simple keyword search, you can easily find the exact type of blog image you are looking for.
Rgbstock
Rgbstock offers much more than just stock photography. Not just graphic designers and other artists contributing their works, the site is also home to photographers. Because of this, the site contains a high proportion of graphics and abstract art.
This site requires your registration, but it is free. You can find it is an awesome resource for bloggers who require plentiful images or abstract graphics and typical stock photos.
You may also like: What Is Photography Blog & How to Start
Pexels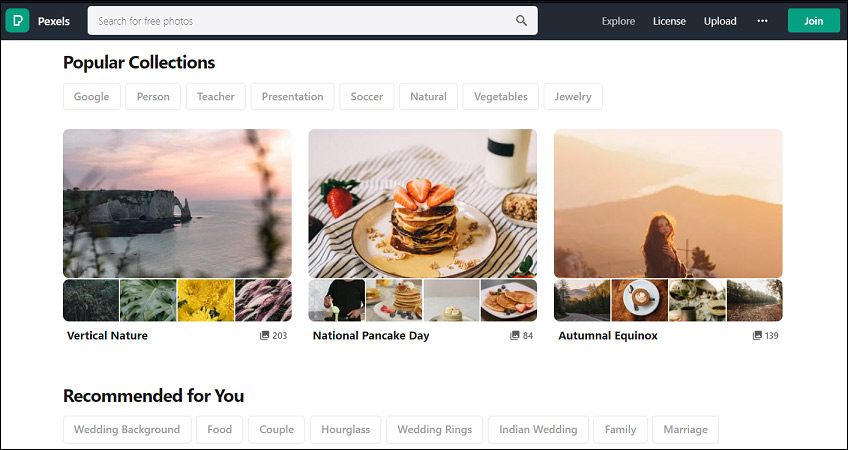 Pexels is one more great site to explore free images for blogs. It provides you with an overwhelming quantity of high-quality photos. You can get a batch of fresh royalty-free photos (no strings attached).
It is also a free video website that helps bloggers, designers, and everyone to find great videos that can be downloaded and used.
Want to contribute your work to Pexels? It accepts photos and videos from everyone!
Foodies Feed
If your blogs are related to appetizing food, Foodies Feed will be your happy home! This site is fantastic for everything food relevant. If you often post topics that pertain to food, cooking, or dining, you will get high-quality images perfect for your posts.
You can download and use some of the photos free of charge. There is also a premium version. And you just need to pay a one-time fee to have more access to blog background images of enticing dishes and food.
Also read: Where to Watch Recipe Videos & How to Make a Recipe Video?
Gratisography
Gratisography is another site with a massive variety of entertaining free images for blogs. If you want to find some unusual images that will make your blog catch the eye, check out this page! On its page, you will find fun and whimsical pictures.
All photos can be downloaded completely free of charge with no copyright restrictions. Getting updates on new free image downloads is also easy by signing up for their weekly email newsletter.
New Old Stock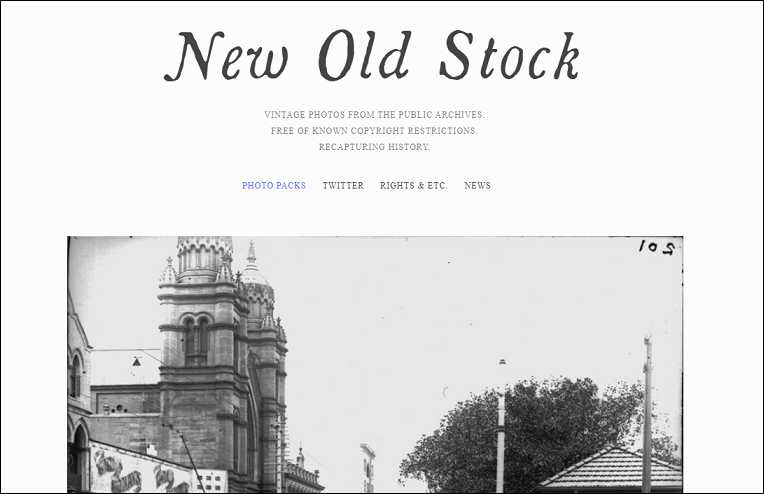 New Old Stock is a bit different from the other free photo download websites on this list. Because the photos on this site are vintage—it's like looking into the past. If you are a vintage fan, or you want blog background images with a vintage feel, this website is tailored for you.
All the photos are public domain images, without known copyright restrictions.
You may be interested: 5 Best Free Websites to Download Public Domain Vectors
Ancestryimages
If you are looking for a historic blog picture, Ancestryimages is a good place worth checking out. This site does not offer ordinary stock photos. Instead, it focuses on old and antique prints, maps, and portraits, dating from the 17th century and the later 18th century as well as the 19th century.
Conclusion
That's all set! Those are my best sites to find free images for blogs. You can pick some favorites to check now!