Flashcards are an effective means of learning. Compared to paper flashcards, the digital app can make them more powerful and easier to manage. What is the best flashcard maker app? This post offers you 5 options. You can make choice based on your preference.
The content in this post mainly talks about the features of these flashcard maker apps. You can go through and find which one works for you most.
If you also need a free video editor to make short videos, you can try MiniTool MovieMaker, which is easy to use.
Anki (Android, iOS)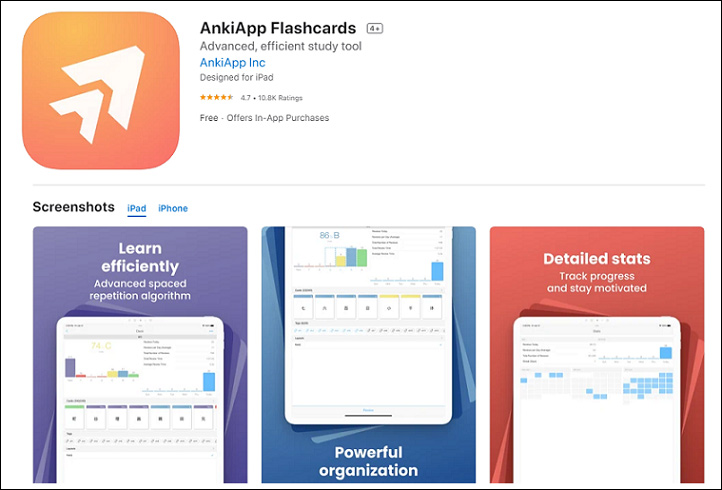 Anki is one of the most popular and powerful flashcards maker apps. Not just on the mobile device, you can also use it on Windows, Mac, and Linux.
Making flashcards is super easy as you just need to type on the front and back of each card. You can also add images and sounds to fully integrate your learning materials in a helpful and fun way.
Additionally, the whiteboard feature allows you to doodle, solve problems, and share ideas for learning. It will seamlessly synchronize to the cloud. So, you can create flashcards on one device and then study on another.
Tinycards (Android, iOS)
Developed by Duolingo, Tinycards is one of the best flashcard maker apps that uses spaced repetition to make your studying more efficient. It will help you learn a lot more than just languages. More amazingly, it is a free flashcard maker app and contains no ads.
With it, you can make flashcards based on topics to help you memorize almost everything. It lets you create flashcards and add text or an image to them. It also includes memory strength bars which help you keep reviewing certain cards periodically to refresh your memory.
Quizlet (Android, iOS)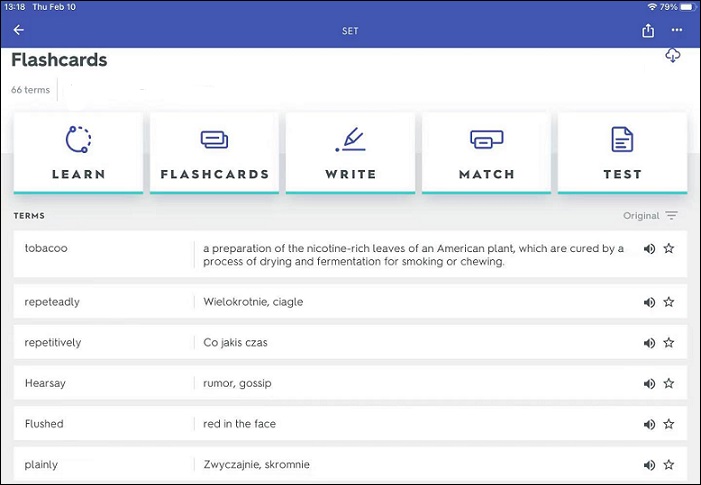 Quizlet is also among the best flashcard maker apps for learning. With it, you can either create new decks of cards or search the archive of millions of flashcard decks on a wide variety of topics from other users.
In addition to making flashcards, it offers a feature called Quizlet Learn. It uses data from millions of anonymous study sessions and helps you track your progress, and sends you reminders to study. You can choose the free version or the paid version for the advanced feature like adding your own images and audio to the flashcards. You can upgrade to the premium version for $20 a year.
StudyBlue (Android, iOS)
StudyBlue is one of the best free flashcard maker apps for students. With millions of flashcards, a large crowdsourced study library, considerable notes, and study guides from students and teachers around the world, it is a very powerful study tool.
It allows you to make, study and share your own digital flashcards. You can also customize your study materials with images and audio. After that, you can use them to quiz yourself and track your progress. Furthermore, it helps you to easily review your course notes anytime and anywhere.
Related post: Top 12 Best Educational YouTube Channels
Brainscape (Android, iOS)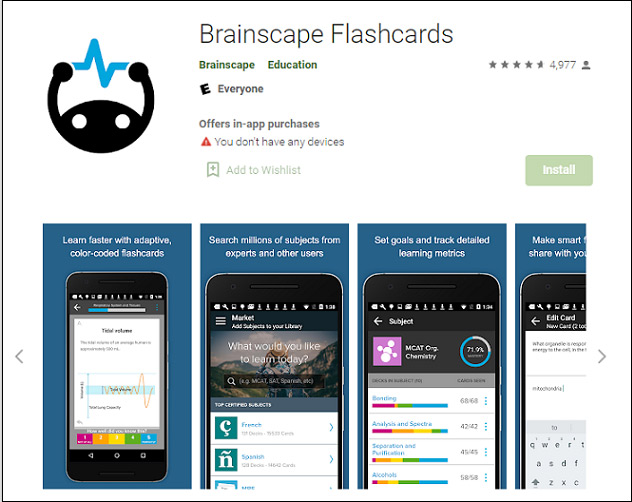 Brainscape is another productive flashcard maker app that uses spaced repetition. To make a flashcard, you have options to take text, image, or audio as input on each side of the card. It enables you to create comprehensive and engaging flashcards for your personal study sessions or your whole class.
You can share your cards with others with a unique link which you can copy by tapping it into a tab or directly sharing it to your social media.
You may also like Top 4 Greeting Card Software to Add Atmosphere to the Holiday
Conclusion
With these flashcard maker apps, you can make and arrange flashcards without much effort. I hope this post can help you find the suitable one to elevate your productivity.