Figma, launched in 2016, is one of the most popular tools used by designers across the globe. If you want to try something different from this platform, this post got you covered. The 5 best Figma alternatives are introduced in this post. Just keep on reading!
If you are also looking for free video editing software, MiniTool MovieMaker is the top recommendation here.
The content below will introduce 5 Figma alternatives to you. Let's keep on reading to explore their features and find the best one for your next project!
Sketch
For many grounds, Sketch definitely deserves a place among the best Figma alternatives. It's a pretty awesome vector graphic design software that makes the design process much smoother with a variety of UI design and prototyping tools.  It is an excellent application that you can get everything you need to create playable prototypes via real-time collaboration.
With its flexible Artboards and presets, you can design almost anything on its infinite canvas. More than that, smart components, color variables, and layer styles are also available to manage your designing projects. Its ability to export in multiple formats and sizes, support tons of plugins, and the advanced vector editing tools also make this tool stand out.
UXPin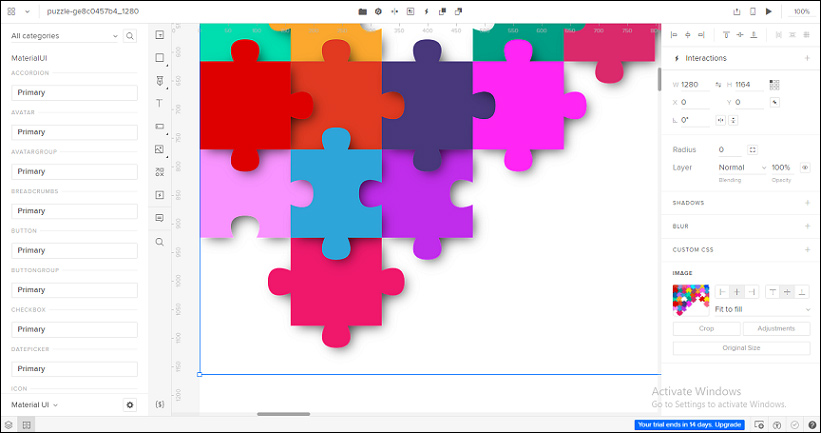 UXPin, among the most popular Figma alternatives online, is a competent UI and prototype designing solution that is based on a hybrid merge technology. You can create your interface with drag and drop features and embed all features by writing backend codes.
With the variables, states, and conditions, you can easily come up with dynamic prototypes. There are also seamless options to collaborate with your team after assigning permissions. Apart from its online version, UXPin is also available on Mac, Windows, iOS, and Android (with limited features on the mobile app version).
You may also be interested in About Motion Graphics - Everything You Should Know.
Vectr
If you are looking for free Figma alternatives, then Vectr is an optional choice for you. It is an entirely free and cross-platform vector-based designing tool that you can use online or on your desktop.
There are all sorts of components that you can drag and drop to your projects to create attractive vector-based designs. Also, you can come up with an overall UI design with limited dynamic options to get high-fidelity results. It also lets you create a unique URL for your designs to instantly share it with others via Vectr cloud.
Webflow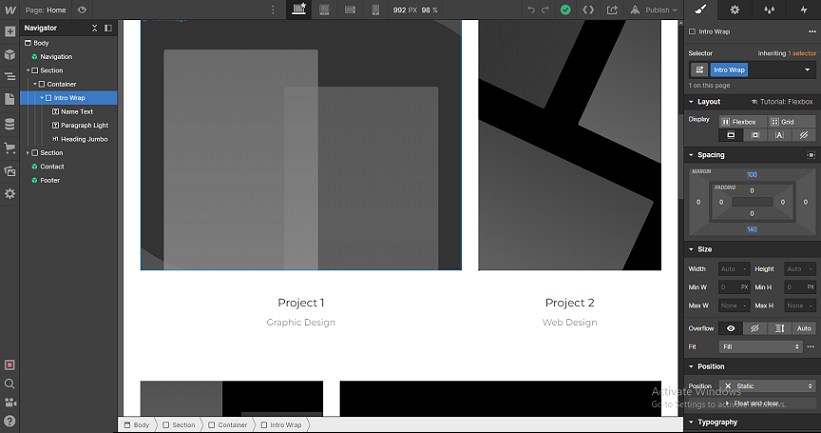 Webflow is also one of the best ideal Figma alternatives that let you design your websites, apps, and other interfaces with no codes. On Webflow, you can find an extensive library of design elements and widgets to meet your UI or UX design needs. You can also link various elements, set up interactions, and customize states to deal with high-fidelity prototypes.
It is powered by Amazon Web Services, enabling you to share your projects with others and collaborate with your team members. You can also directly export your resulting projects in different formats such as HTML, CSS, and JavaScript for instant development.
Also read: 5 Best Free Sprite Sheet Makers You Cannot Miss
Framer
Framer is another great tool that lists the best Figma alternatives. It lets you design stunning products by collaborating with your teammates for fast idea validation and interactive design.
You can use its built-in components, layout tools, and polished assets to design products that are realistic and attractive. It also offers options to collaborate in real-time for design, review, and test projects. Moreover, the hands-on tutorials of this platform are available for newcomers to familiarize themselves with its layout and working process.
Conclusion
In a word, the 5 best Figma alternatives listed in this post work well just like Figma or even better. Just pick one for your next design project!