Maybe the thought of producing EDM (electronic dance music) may cross your mind if you are a music content creator or music artist. With the EDM making software, you will save much time. This post will introduce the 4 best EDM making software to you.
EDM stands for electronic dance music which is a popular style of music mostly used at parties. If you work with music and want to produce your own EDM, you can try the EDM making software below.
Or if you want to create a short video with your result music, MiniTool MovieMaker is the top recommendation.
FL Studio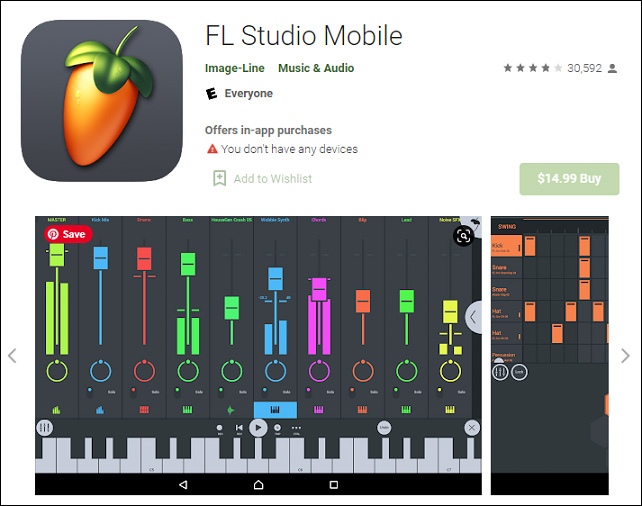 FL Studio is one of the best EDM making software that allows you to create and save complete multi-track music projects on your phone, tablet, or Chromebook. To produce EDM, you can use its powerful tools including audio sends, sidechain controls, effects chain, advanced automation, and many more.
You can not only make EDM but also record musical projects using this tool. It comes packed with all the features that you need to record, sequence, edit, merge and render wonderful EDM tracks.
Besides, it supports plug-ins, which expands its functionality. Along with third-party plugins, you get more than 80 plugins for instruments and effects including synthesis, compression, equalizer, filtering, distortion, pitch correction, and more
Adobe Audition
Adobe Audition is also one of the best software for making EDM. It offers many professional tools for editing, mixing, and sound recording. With its comprehensive audio tools, you will have multitrack, waveform, and spectral display options available to accelerate the production workflows.
There are audio effects that you can use like reverb effect and parametric equalizer to improve your recordings. You will also have a noise reduction option to remove any unwanted sound from your track, transforming it into a clear and clean melody. Apart from that, you can also use its remix tool to rearrange any song to fit any duration easily and automatically.
Bitwig
As a professional digital audio workstation, Bitwig is also a great EDM music making software that delivers a flexible workflow for recording, live performances, and sound design.
With it, you will have access to a complete package with more than 90 instruments, sound effects, and over 10GB of high-quality audio content to work with. It also supports multiple monitor setups to boost your productivity.
You can make any edits to a clip by using its stretch, split, copy, pan, reverse, add, move, and pitch tools. Additionally, it has standard note editing tools which let you open multiple projects at a time, fade and crossfade audio clips.
Ableton Live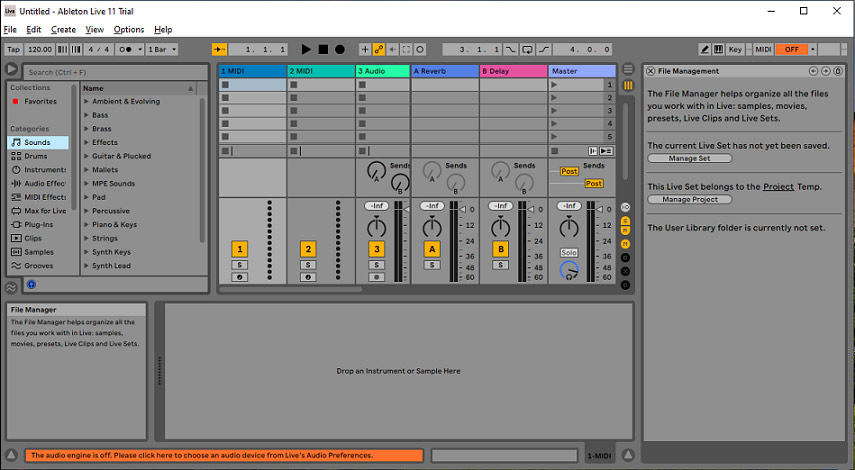 Ableton Live, an easy-to-use digital EDM making software, offers a simple approach to both track creation and live performance.
It is divided into two views: arrangement and session. The session view enables you to play music live in real-time using scenes made from audio clips. You can combine a drum, bass, and guitar track in a single scene there. The newest version offers more like wavetable, echo, and pedal for you to create new sounds with live instruments and effects.
The arrangement view enables you quick and creative editing with tools like stretch and audio fade to capture and edit multiple MIDI clips. Amazingly, it offers a generous 90-day free trial for you to check whether it meets your requirements.
Conclusion
In this post, we've learned the 4 best EDM making software. Do you find the favorite EDM making software that meets your requirements? Do let us know your ideas in the comments below.