A noticeable Discord server logo can make your server stand out among tons of servers. So how to make a discord logo? This post offers the 5 best Discord logo makers to create an attractive logo for your server.
Let's take a look at the 5 best Discord logo makers and learn how to customize your discord server icon. (To create an animated logo, try MiniTool MovieMaker.)
Here's a List of 5 Best Discord Logo Makers
Discord Avatar Maker
My Brand New Logo
Logo.bot
Canva
Kapwing
#1. Discord Avatar Maker
Discord Avatar Maker is a Discord profile picture & server logo creation website. It lets you create a customized Discord server logo or an animated logo in just a few steps. Simply select the wanted body and eyes, then custom the color of the background, body, and eyes. After creating a server logo, click on Animate to create a GIF out of your logo.
Also, you are allowed to upload a server logo and animate it. It's 100% free and doesn't require registration!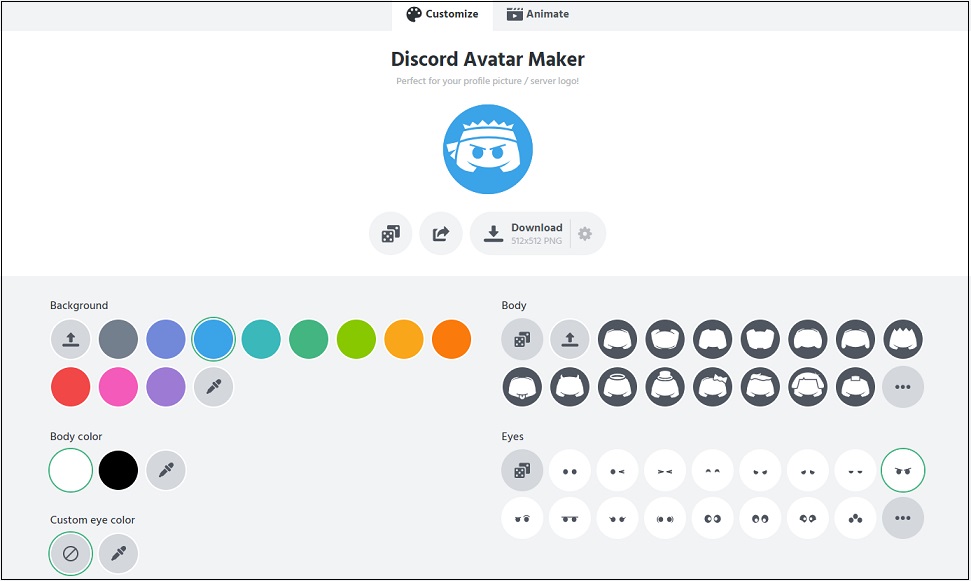 #2. My Brand New Logo
This is a professional Discord logo maker. It will automatically generate a great number of logos for you after you answer serval questions. Then choose the logo you want and make some adjustments such as changing the layout, editing the name and the slogan. It's free to create your server logos. But you have to pay when you want to download your logos. Then you can use them for both commercial and non-commercial purposes.
The recommended discord icon size is 512 x 512 pixels. To resize the logo, see this post: How to Resize an Image in Photoshop and 2 Alternative Methods.
#3. Logo.bot
Logo.bot is a good option to create a Discord server logo for free. Just enter the company name and description, and select the preferred color and icon. Then it will generate 3 logos for you. Select the logo you like and adjust its color, font size, icon position, etc.
When you are finished, click Download Logo> Download Startup Pack, enter your email and you will receive the logo you just created.
#4. Canva
Canva is a free logo maker for Discord, which hosts about 1670 logo templates. With logo templates, creating a Discord server logo is not a difficult thing. What's more, Canva provides a wide range of stunning templates for Instagram posts, Facebook posts, posters, presentations, resumes, cards, and videos.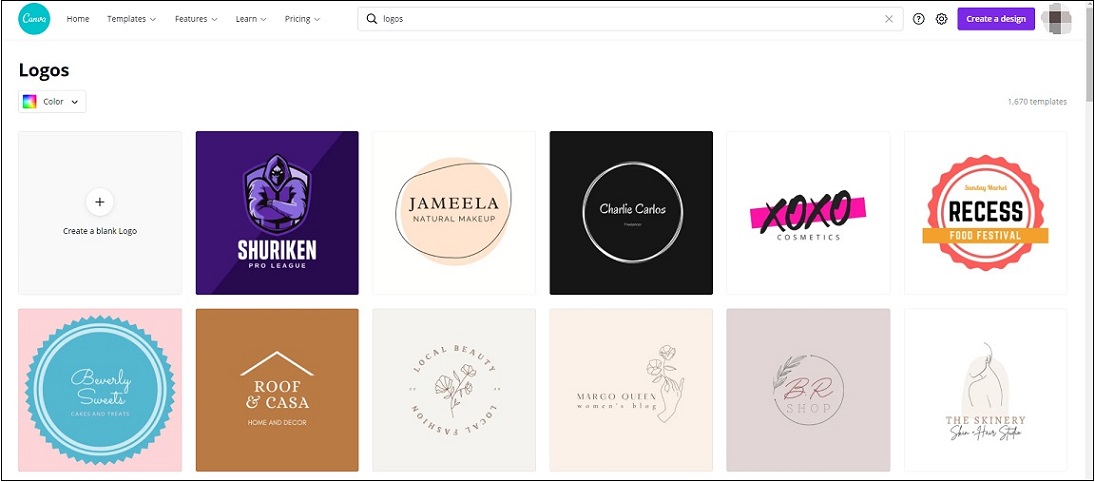 #5. Kapwing
Kapwing is a free logo maker that allows you to specify the size of the logo and customize your logo online. Besides, this tool also can be used to create and edit videos such as cropping videos, resizing videos, adding text to videos, adding music to videos, etc.
Tip: How to Change Discord Server Icon
After creating a Discord server logo, you may want to replace the original logo with the new one. Here's how:
Go to Discord and right-click on your server.
Navigate to Server Settings > Overview.
Click on the server icon and upload the created logo.
Conclusion
To make an attractive Discord server icon, a good logo maker is essential. Now, choose one of these Discord logo makers and make your server stand out!