Color matching apps can help you match colors or find a color pallet for your room decoration. There are so many options on the market. What is the best color matching app? This post researches the 5 best color matching apps. Go through this post to find your own answer now!
This post will cover the features of these color matching apps. You can read this post to find the one that works for you the most.
If you also need a free video editor to change the color of your video clips, you can try MiniTool MovieMaker.
Nix Paints (Android and iOS)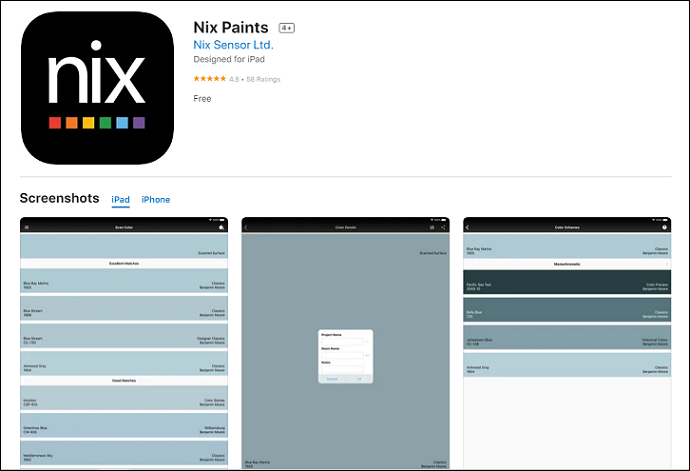 Nix Paints is one of the most popular color matching apps designed to help people to match or recognize colors. You can use it in conjunction with the Nix Mini Color Sensor to grab colors from any surface or photo.
When you place the sensor on the surface, it will display the color details and matching colors like monochromatic, complementary, triadic, and more. You can also save scanned colors for future use and graphic design projects. It is free without any in-app purchases and ads, but it only works with sensors and you need to spend some money to buy Nix Sensor or Nix mini little devices.
Color Harmony (Android)
Color Harmony is one of the best color matching apps for Android. You can also use it as a palette creating app. It offers a full variety of color modes (RGB, HCV, RAL, CMYK) with the ability to transfer colors to Adobe Photoshop.
It supports pallets creating with 5 algorithms of color harmony such as automatic, tetradic, analogous, and more. You can also add pallets to favorites to save it for any case and get back to it at any time. Also, the camera mode lets you use your camera to pick the color you may like.
Paint Tester (iOS)
Last but not least, just like the name suggests, Paint Tester is another great app for matching colors. It will test different colors of wall paint on a photo of the room. You can use the color picker and smart paint bucket to change the color easily and quickly.
Color Snap Visualizer (Android and iOS)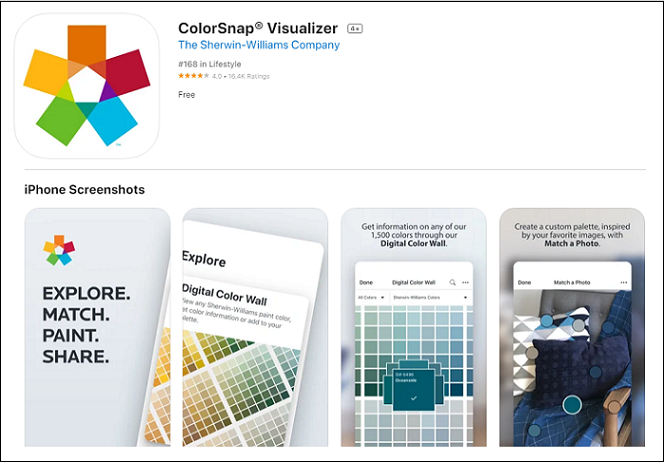 Created by Sherwin-Williams, Color Snap Visualizer is also among the best color matching apps that specialized in general building material and has a specific paint colors store with its online website.
With it, you can snap a photo of a part of your house and turn the colors into a palette. Then you can take a photo of a room you want to paint the wall and try the palette colors in the scene. After that, it allows you to explore similar colors to make sure you pick just the right shade and get information about coordinating colors.
You may also like How to Find Color Code from Image with Ease
Pocket Palette (iOS)
Pocket Palette is an amazing color matching with all the necessary features required. It is also a great app to play with colors and change pallets by adding or deleting colors.
With a simple design and user-friendly interface, it enables you to grab colors from the photo and presents you with a pallet containing predominant colors from the photo you captured. You can adjust your palette colors using the Hex Codes or RGB and HSB value sliders. Moreover, you can save your palettes in this app for easy access when necessary.
Conclusion
In this post, we've talked about the 5 best color matching apps that come with many useful features. What is your favorite one? Feel free to share your ideas and let us know in the comments!