Many movie streaming sites let you watch movies free online, but also many movies require payment. And sometimes you want to buy a digital movie to keep it forever on your devices. But where to buy digital movies? This post offers 6 providers. 
What's the best place to buy digital movies online? Where to buy movies online? Just view the following part to find your preferred place where you can buy and get digital movies downloads.
Want to make a short movie for free? MiniTool MovieMaker is recommended here.
Best Place to Buy Digital Movies
Vudu
Amazon Prime Video
Google Play
Apple iTunes
Microsoft Movies and TV
YouTube
1. Vudu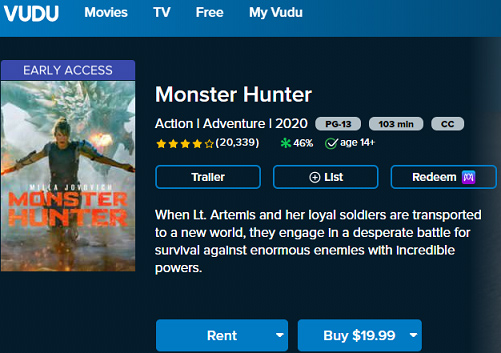 Vudu comes as the first best place to buy digital movies, rent, and watch movies and TV shows. To discover the movie you want to buy, you can filter movies by genres and release year. Also, Vudu provides some free movies and TV shows. Besides, Vudu is available on Windows PCs, Android and iOS devices, Xbox Series, and Xbox One.
How to buy a movie and download it immediately on Vudu? When you open the Movies Detail page, click the Buy, then choose the movie quality. After you finish the payment, you can select from Download and Watch Later.
2. Amazon Prime Video
Amazon Prime Video is also one of the best places to buy movies online. It offers plenty of 4K digital movies downloads. And it also works on Windows, Apple TV, and Chromecast, iOS devices, Android smartphones and tablets, Roku, XBOX, PlayStation, etc.
How to buy digital movies on Amazon Prime Video? Search a specific movie in the Prime Video app or browse for one on the Amazon website, then open the video detail page, select one from the available renting or purchase options.
Also read: SOLVED – How to Download Amazon Prime Videos
3. Google Play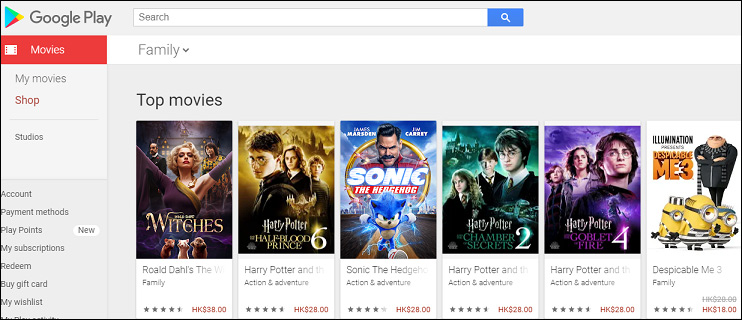 Google Play store is another place to buy digital movies. It includes 11 movie genres and has a large collection of 4K/UHD videos. And you can stream Google Play on the PC, Roku, Smart TV, any Android devices, as well as iPhones and iPads. And you can download videos for offline watching.
4. Apple iTunes
To buy digital movies, you can also try Apple iTunes. It's one of the first to provide movies, videos, TV shows streaming and rentals. It lets you browse through its huge movie collection to discover movies and shows from various sources like HBO Now, Hulu, etc. Besides, it supports offline downloads to PCs and mobile devices.
Also read: The Best 7 Dailymotion Video Downloaders You Should Try
5. Microsoft Movies and TV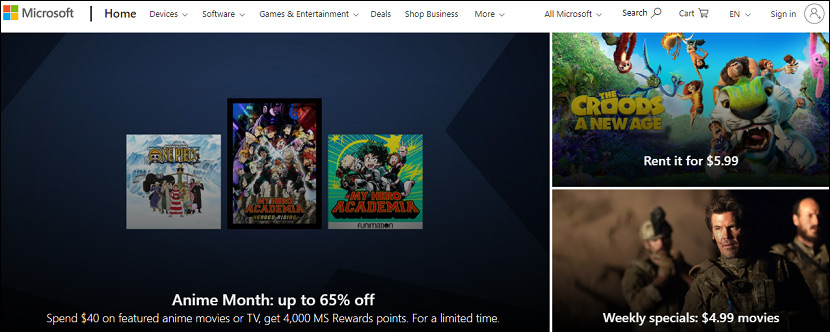 Microsoft Movies and TV is another best place to buy digital movies. With it, you can buy or rent the latest movies and commercial-free TV shows, and watch these videos with the Movies & TV app on Windows devices and Xbox console.
6. YouTube
Everyone knows YouTube is a very popular video-sharing platform, and it's also a place where to buy movies online. When you open YouTube, go to the Movies section, and you'll see many available movies and shows to rent or buy.
Conclusion
This post has rounded up 6 places for you to buy digital movies. When you want to buy movies online, you can choose one from the 6 places.