If you prefer to buy music online or want some top online music stores, undoubtedly, you've come to the right place. This post is going to introduce 6 places for you to buy music online. And if you want to add music to video or GIF on the computer, MiniTool MovieMaker is recommended here.
Currently, it's very easy to stream music, but sometimes you still need to pay for it. If you want to buy music online, there are the 6 top online music stores to visit.
Top 6 Best Places to Buy Music Online
Amazon Music
Bandcamp
iTunes Store
7digital
HDtracks
Beatport
1. Amazon Music
As one of the most popular online music streaming services, Amazon Music is a large music library that allows you to access 60 million songs. With it, you can enjoy your favorite songs from the web browser and stream music using its web player. When you buy music, you can choose the digital music (MP3 version), CD, or vinyl record.
Relatively, the MP3 version is generally cheaper. And if you purchase the CD version, you will typically receive a free copy of the MP3 version. And if you download and install the Amazon Music app, you can stream all of your digital music purchases within it.
Also read: Solved - How to Download Music from Amazon
2. Bandcamp
Where to buy music online? Bandcamp is the store that should not be ignored. Its mission is to provide the best service for artists and labels to share music with the public and make money from it, and for others to discover and enjoy the amazing music. As a buyer, you can easily find amazing new music and support its artist. It is available on digital purchases and CD versions.
3. iTunes Store

As one of the best alternatives to Spotify, iTunes Store is also considered as one of the top online music stores. Most of the singles cost $0.99, some popular songs take $1.29, and the default price for an album needs $9.99. Originally, the iTunes Store was an online music store, but now it is compatible with Windows, Mac, and iOS. Before buying music with it, you need to install it on your devices.
4. 7digital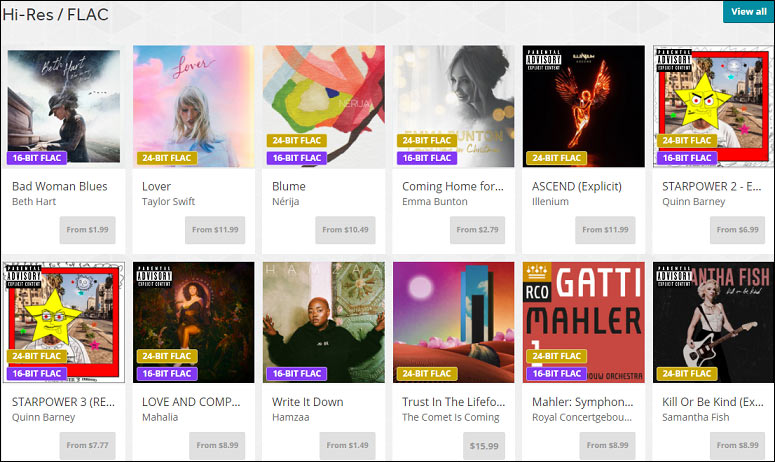 7digital is another best place to buy music online and download high-resolution music and provides you with a large collection of MP3s. Therefore, it's the best site to buy MP3 online. And its majority of songs are compatible with three formats: standard quality: 320kbps MP3, CD-quality: 16-bit FLAC, and high-resolution quality: 24-bit FLAC.
5. HDtracks
Similar to 7digital, HDtracks also provides high-resolution music tracks. And this site mainly focuses on the albums. If you want to buy albums online, you can try it. On the contrary, if you want to purchase singles, 7digitai should be a better option.
6. Beatport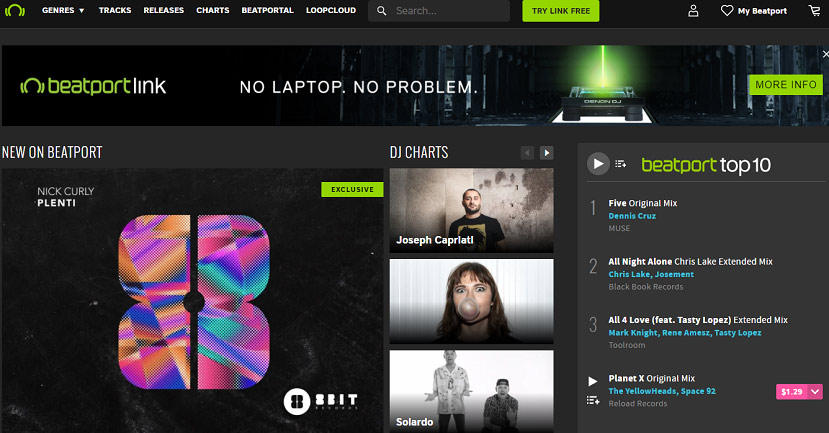 If you want to buy DJ and dance music online, Beatport should be your first resort. You can buy both singles and albums. Most the singles need $1.29 or $1.99, and albums cos about $10. It will list the top 100 electronic dance music tracks, so you can easily discover the month's best new tracks under its genres section.
Bottom Line
With the places mentioned above, you can easily buy music online. And if you want to share other top online music stores or you have any questions, you can leave them in the below comments area or contact us via [email protected].