Some excellent VST plugins can be very expensive. Is there any free VST plugin that you can use? In this post, I've compiled a list of 7 best free VST plugins. They are free and powerful.
VST is short for Virtual Studio Technology, developed by Steinberg Media Technologies in 1996. It's an audio plugin software working with DAW (digital audio workstation). VST plugins are of great importance to music production. They make music production much simpler and much more effective. However, some superb VST plugins are really expensive. If you are on a tight budget, here are 7 best free VST plugins for you. Continue to read this post to learn more! (To add music to a video, give MiniTool MovieMaker a try.)
7 Best Free VST Plugins That You Should Have
Spitfire LABS
FLUX Stereo Tool V3
Dexed
Surge
Ample Guitar M Lite II
NuSofting Sinnah
MiniSpillage
#1. Spitfire LABS
Spitfire LABS is one of the best free VST plugins. It offers a variety of virtual instruments and sample libraries. Just create an account and you can compose music within your DAW for free. It's compatible with both Windows and macOS.
#2. FLUX Stereo Tool V3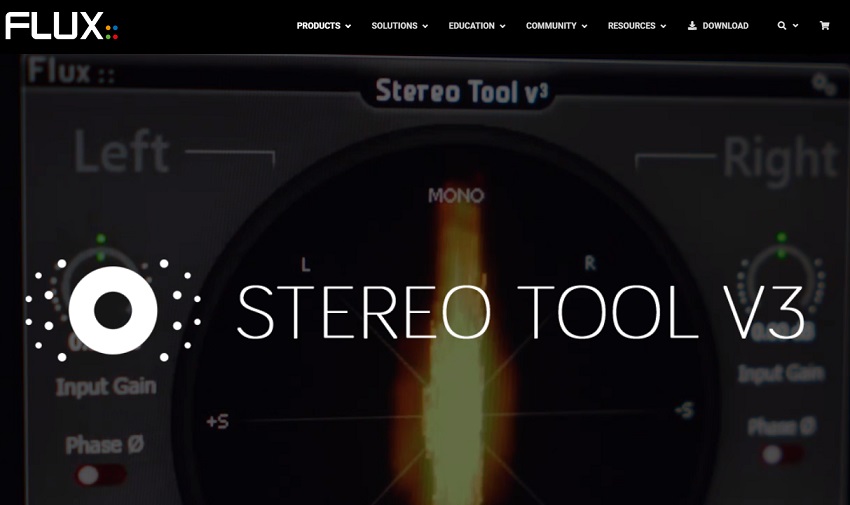 FLUX Stereo Tool V3 is a complete stereo imaging and analysis tool. It features ultra-precise control of input gain and individual pan for left and right channels, phase correlation meter permanently monitoring the signal, open sound control support, etc. It's a free VST plugin available for Windows and macOS.
#3. Dexed
Dexed is a free and open-source FM synthesizer that is closely modeled on the Yamaha DX7. It fully supports DX7 input and output Sysex messages and can load DX7/TX7 Sysex programs. Dexed can recreate the sounds of the 80s. It functions as a VST plugin and a standalone application and works on Windows, macOS, and Linux.
#4. Surge
Surge, a free and open-source hybrid synthesizer, offers about 2285 patches, 614 wavetables and 8 effect units. Surge is a free VST plugin for Windows, macOS and Linux, but it's feature-rich with many synthesis techniques, filters, effects and a modulation engine.
#5. Ample Guitar M Lite II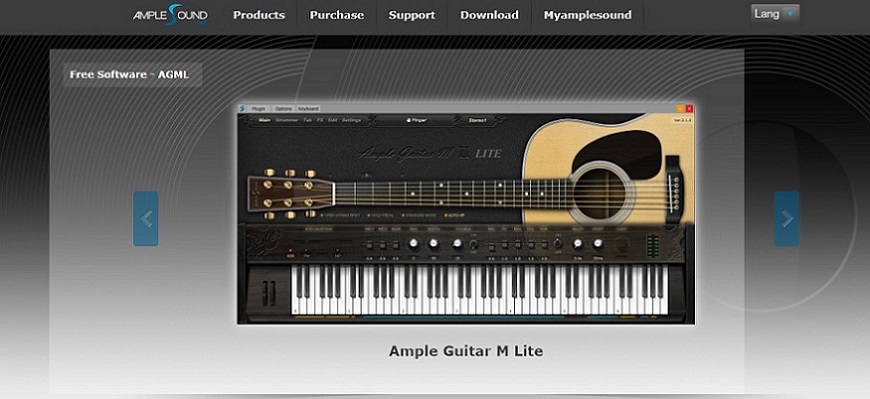 Ample Guitar M Lite II is a professional and full-featured Acoustic Guitar VST plugin for Windows and macOS. It aims to bring the Martin D-41 Acoustic Guitar sound to your studio. The interface is simple which makes it easy to use. Ample Guitar M Lite II has 14 Strum notes and 28 ways to play for every chord. Additionally, the built-in function – the Tab Player is able to load and play serval prevalent guitar tablature file formats.
#6. NuSofting Sinnah
Sinnah is a freeware VST plugin for Windows and macOS. It offers you five waveshapes to choose from and has the ability to increase the harmonics level for each waveshape. Other features include subtractive stereo filter, oscilloscope, peak meters, etc.
#7. MiniSpillage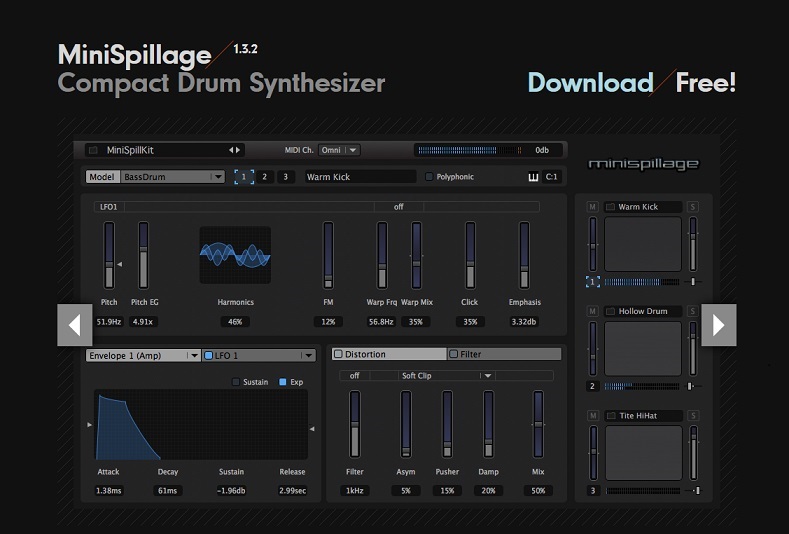 MiniSpillage is a free professional compact drum synthesizer plugin that can create various original drum and percussion sounds. It includes 3 exclusive AudioSpillage drum models: Bass Drum, Wood Drum and Hi-Hat.
Conclusion
Want to make creative music? Try the above-mentioned best free VST plugins for music producers!