Released by HBO and first premiered in 2019, Euphoria has become one of the most popular drama series. Fans of the show are from around the globe. If you're also curious about the show and want to know where to watch Euphoria, here is the guide that will answer your question about watching it.
By the way, if you have some video footage you want to polish, you can try the handy video editing software - MinioTool MovieMaker.
Euphoria is a popular teen drama series released by HBO which wrapped its first season back in the summer of 2019. It has earned millions of viewers around the world and the rating spikes are continuing.
The second season includes eight episodes featuring Emmy Award-winning star Zendaya as Rue and Hunter Schafer as Jules. It looks into the lives of high schoolers grappling with all sorts of topics including love, friendship, identity, trauma, and more.
Well, where to watch Euphoria season one and two? Where to watch Euphoria special episode? The following part will answer all your questions.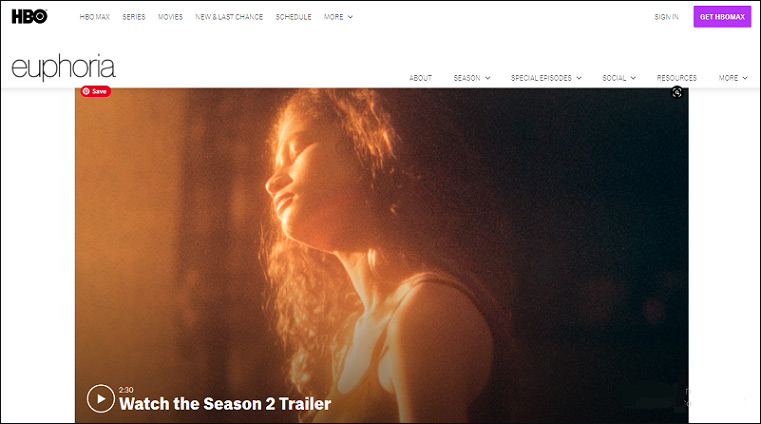 Where to Watch Euphoria Online?
All the aired episodes of Euphoria, including the two special episodes, are available to stream exclusively on HBO Max. So, HBO Max may be the only place you can stream all episodes of Euphoria and its finale online.
The HBO Max ad-free plan costs $14.99 per month, while the HBO Max subscription with ads costs $9.99 per month. If you want to stream Euphoria and other series on the platform without distractions, you need to pay a few extra bucks for the ad-free plan.
If you prefer not to watch Euphoria on your PC, the HBO Max app is available on mobile platforms, including iOS and Android devices, as well as on smart TV devices such as Roku, Apple TV, Amazon Fire, and Chromecast.
Related post: Top 6 Live TV Streaming Sites to Watch Live TV Online Free
Where to Watch Euphoria Online for Free?
HBO Max doesn't offer a free trial right now, but there are serval ways you can stream Euphoria for free online.
Hulu free trial: Hulu offers a 7-day free trial that includes HBO Max free. You can add HBO Max to your Hulu subscription and receive the free trial if you're a new subscriber to Hulu. When the free trial ends, the package costs $14.99 per month.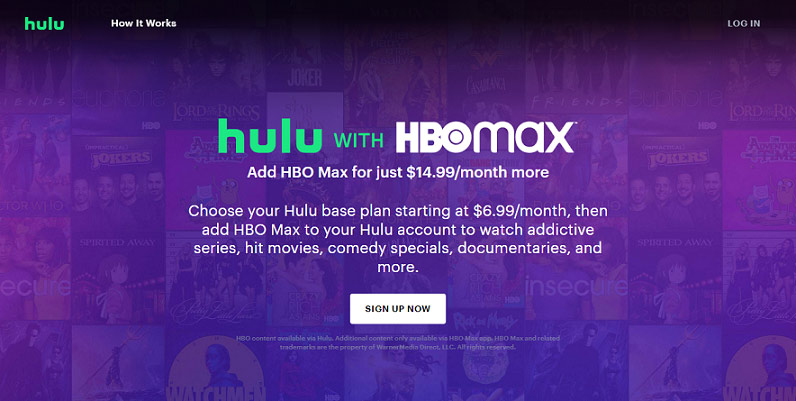 AT&T plans: If you're an AT&T subscriber, you can check to see if you can get HBO Max free with your plan. Certain packages come with HBO Max.
Cricket Wireless plans: Cricket Wireless is also offering a free HBO Max subscription to anyone signed up for their $60 a month plan.
You can use any of these free trials to watch Euphoria on HBO Max for free.
If you want to watch Skam, read Where to Watch Skam TV Show Online? The Complete Guide.
How Many Episodes in Euphoria Season 2?
Just like with the first season, Euphoria Season 2 has 8 episodes, all of which are written and directed by Sam Levinson. The following are the confirmed titles for each episode:
Episode 1: Trying to Get to Heaven Before They Close the Door
Episode 2: Out of Touch
Episode 3: Ruminations: Big and Little Bullys
Episode 4: You Who Cannot See, Think of Those Who Can
Episode 5: Stand Still Like the Hummingbird
Episode 6: A Thousand Little Trees of Blood
Episode 7: The Theater and Its Double
Episode 8: All My Life, My Heart Has Yearned for a Thing I Cannot Name
Also read: Top 4 Ways to Watch Movies with Friends Online
Will There Be a Euphoria Season 3?
With the highly anticipated finale, can we expect another season? The answer is yes! On February 4, 2022, HBO has confirmed that Euphoria will indeed return for a third season. The only thing we can do is to wait until we can stream the new season.
Conclusion
This post introduces where to watch Euphoria, the viral drama. If you have any other amazing TV series, thanks for recommending them to us in the comments!