Collage is very easy to achieve today, owes to the multitude of applications designed specifically for this purpose. In this post, I've compiled the five best video and picture collage apps for iPhone available. If you have a strong interest in these apps, you can use them effectively. To edit video or picture, try MiniTool MovieMaker.
PicPlayPost
PicPlayPost is a paid video and picture collage app for iPhone. At the same time, it is also a professional video editor. PicPlayPost has full editing features, including clips, speed up and slow down videos.
PicPlayPost supports all media formats such as photos, videos, GIFs and live photos. Therefore, you can choose according to your needs.
You can use it to record the little things in your life and organize them into a video. You can also add songs and animated text to the video. Additionally, you can create videos that last up to 30 minutes and customize your watermarks.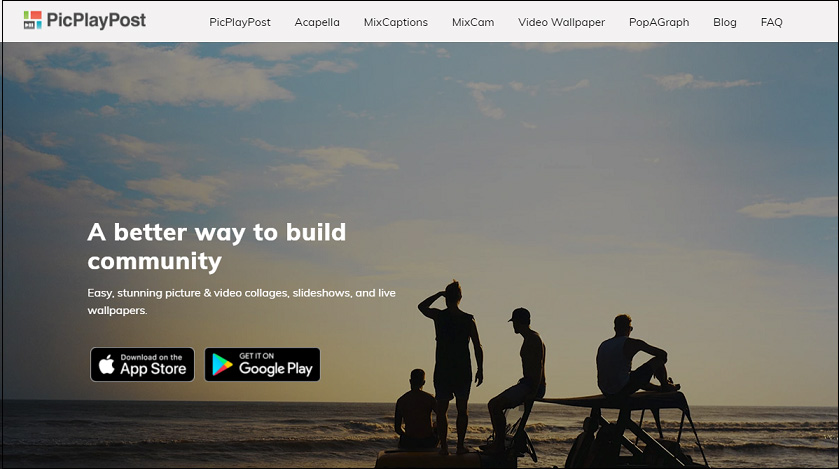 PhotoGrid
PhotoGrid has a large number of professional editing functions to help you easily edit videos and pictures while creating videos and pictures that give people a good visual experience. Its functions include a rich font library, music, stickers, filters, transition effects, ratio adjustments and so on.
In addition to the collage function, PhotoGrid can also make posters, scrapbooks, 3D cards, slideshows and emoticons.
Diptic
Diptic is a great video and picture collage app for iPhone that lets you make and share beautiful video and picture collages.
Diptic contains hundreds of design layouts, allowing you to add up to 9 files for production. You can choose the layout you like and customize the layout, frame and borders.
You can adjust color, hue, brightness, contrast and saturation to make video and picture collages look exactly as you want.
What's more, you can also add appropriate captions and music based on your video and photo collages.
PicCollage
PicCollage is one of the most remarkable photo collage apps on the iPhone, because of its interesting and simple way to create elegant collages for users.
You can choose a specific layout and change the background according to your needs. Then, you add your photos or pictures from the Internet to this video and picture collage app. Finally, you can adjust the size, angle and position of the picture, adding customized text and stickers to enhance the collage effect.
To make things even more appealing, PicCollage also provides an instant photo grid for images on your iPhone, Instagram and Facebook. You're able to save your collages on your phone and share it with your friends on major social networks.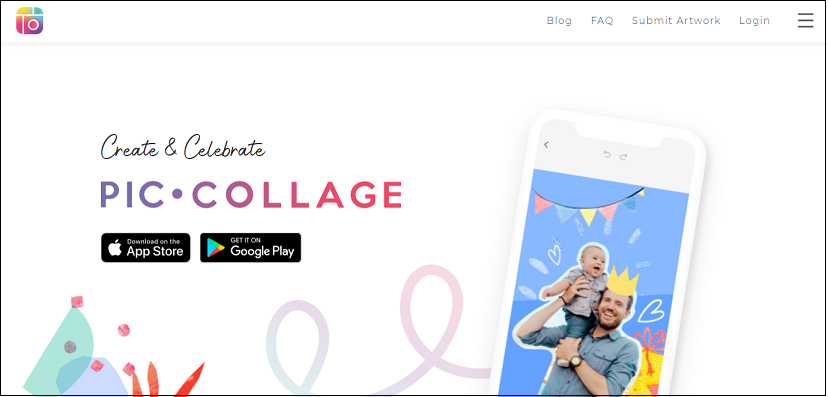 Pic Jointer
Pic Jointer has many similarities with the above several video and picture collage apps. For instance, there are similarities in simple and elegant layout, numerous templates, text and sticker additions, background editing, etc.
However, Pic Jointer has its unique characteristics. First, one of Pic Jointer's great features is its amazing font collection, which makes your video and picture collages look cooler. Secondly, it exports video and picture collages you have made with high quality and high speed. Last but not the least, the Story Creator in Pic Jointer can create story photos without any Internet collection.
Conclusion
If you need a video and picture collage app for iPhone, you can choose from the above video and picture collage apps.