Due to the popularity of smart phones, vertical videos are becoming more and more popular. You can shoot videos with your smart phones and edit them with vertical video editors on your phones. If you're looking for a vertical video editor, then you have come to the right place.
This article will introduce you four best vertical video editors for iOS and Android, you can choose the one you like according to your preferences. If you want to make a wonderful video, you can try MiniTool MovieMaker.
InShot
InShot is a popular vertical video editor without watermark for iOS and Android. The powerful video editing tools of InShot allow you to edit vertical videos efficiently.
Its video editing function is very comprehensive, including trimming video, removing the middle part, splitting video, merging clips and adjusting the video speed. At the same time, you can add filters and effects to your vertical video.
What makes you satisfied is that InShot can add free and popular Vlog music or your own music to the vertical video. In addition, you can add sound effects and voice-overs to your video. Of course, stickers and texts are also included.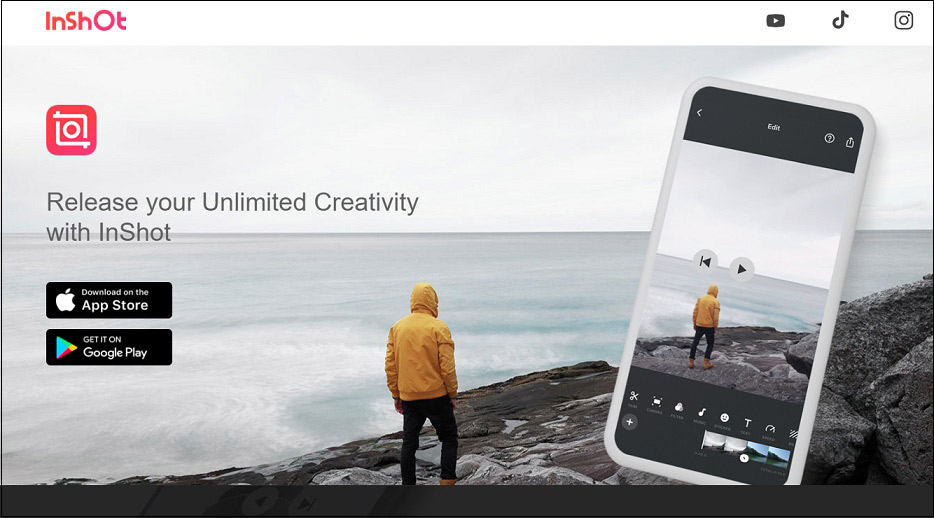 Spark Camera
Spark Camera is a vertical video editor app for iOS. The clear and simple interface of this vertical video editor allows beginners to quickly master video editing in a short period of time.
One of its advantages is that you can record full HD and 4K videos. Meanwhile, you can directly import music into the video from the iTunes library, and adjust the original video sound and music volume.
The most attractive part of Spark Camera is that it can shoot dramatic action shots at 240FPS in super slow motion and change the editing speed to get the right effect.
You can share your vertical videos on Instagram, YouTube, Facebook and other social media platforms anytime and anywhere.
Viva Cut
Viva Cut is one of the best professional vertical video editors for iOS and Android. It is deeply loved by editing enthusiasts and professionals.
Viva Cut covers eight creative functions, they are a full set of editing tools, keyframe animation, easy-to-use chroma-keying, VFX and transition effect, extended special effects plugins, professional video masking, video blending mode and precise curve toning.
The convenience of this vertical video editor is that it can change the video layout from vertical to square, horizontal and all other formats used across social networks.
A special feature of Viva Cut is text animation. In addition to providing static titles, it also has a large number of animation options with various colors and fonts for users to choose from.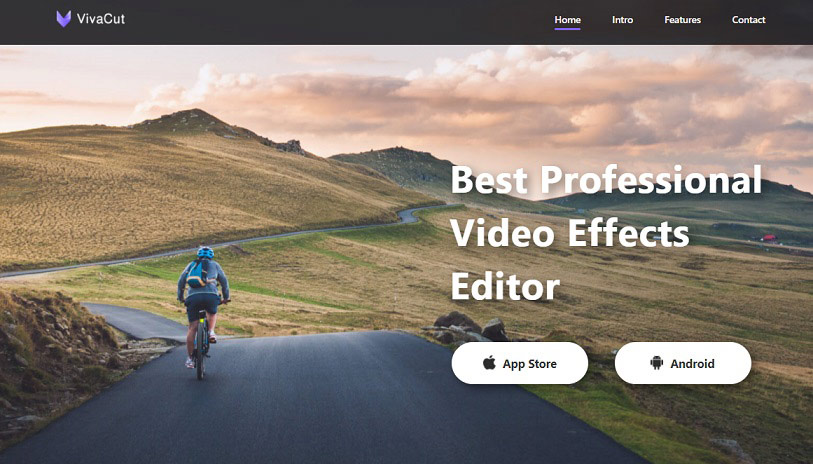 Enlight Videoleap Video Editor
Enlight Videoleap Video Editor is a free vertical video editor for iOS and Android. It couldn't be easier for it to edit a vertical video or change the aspect ratio of videos.
Enlight Videoleap Video Editor not only provides users with basic video editing tools but also contains a variety of video-related things. For instance, keyframe animation, intuitive timeline with frame-by-frame precision scaling, creation of movie work, video effects, color correction, sound editing, etc.
Whether you are a professional filmmaker, a beginner or an ordinary user, this vertical video editor can help you easily and intuitively edit vertical videos.
Conclusion
There are a lot of vertical video editors on the market for iOS and Android to choose from, and the four I've listed are the ones that are popular right now. If you're interested, download them and give them a try!