Creating Spotify collaborative playlist can help you have an interactive listening experience with your buddies. You can add your favorite songs to the playlist and listen to them together. How to make Spotify collaborative playlists? This post offers 2 solutions on different platforms.
If you also want to make a music video or add your favorite songs into videos, you can try the free and handy video editor – MiniTool MovieMaker.
MiniTool MovieMakerClick to Download100%Clean & Safe
What Is a Spotify Collaborative Playlist?
If you just heard about Spotify collaborative playlist for the first time, let me explain to you the Spotify collaborative playlist meaning. In fact, according to Spotify, with this feature, you and other Spotify users can "team up to make the ultimate playlist".
That is to say, you can swap podcast recommendations, share your latest music discoveries, and build the perfect playlist with your friends. You can make any of your Spotify playlists collaborative and let your friends add, remove, and reorder tracks. The collaborators can set playlists to private so only those working on the playlist can view it.
You may also like How to See Who Follows Your Spotify Playlist? [Step by Step].
How to Make Spotify Collaborative Playlists?
If you haven't created a Spotify collaborative playlist and want to know how to create one, keep on reading. You can make a Spotify collaborative playlist using either the desktop or mobile version of Spotify. In this part, we will talk about the methods you can apply on your desktop or mobile phone.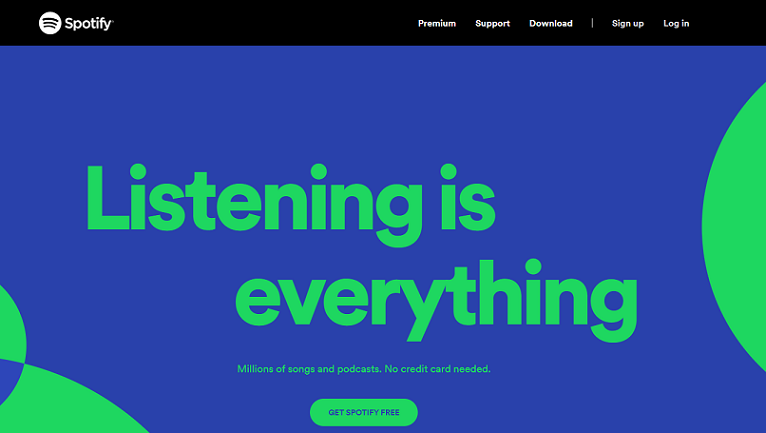 On desktop:
Step 1. Launch the Spotify desktop app on your PC.
Step 2. Right-click an existing playlist on the left, then select Create playlist from the menu.
Step 3. Type in a name and description for the playlist in the Edit details box, add a picture if you want, and then click the Save button.
Step 4. Right-click the playlist you just created and select Collaborative playlist from the menu. Once you've done this, the playlist will display an icon next to it to show that it's collaborative.
Step 5. Share it with your friends by clicking the three dots and selecting Share > Copy link to playlist. Then distribute the link to your friends via social media or the available messenger apps.
If you want to add songs to Spotify, read How to Add Songs to Spotify? + How to Copy a Playlist on Spotify.
Tips:
It's also worth noting that if you don't want to create a new playlist for the feature to work, you can make an already created playlist collaborative by right-clicking the playlist and selecting Collaborative playlist from the menu.
On mobile device:
Step 1. Launch the Spotify app on your Android or iPhone/iPad device.
Step 2. Navigate to Your Library, and then tap the Create Playlist button at the top.
Step 3. Give the playlist a name and tap the Create button.
Step 4. Tap the three-dot menu to make the playlist collaborative.
Step 5. Swipe down and select Make collaborative from the menu.
Step 6. Hit the Make Collaborative button when the verification message appears.
Alternatively, you can click the Add User icon (next to the three dots). Tap Make Collaborative on the verification message, and it will prompt you to share the playlist by message or link right away.
If you want to transfer your Spotify playlist to Apple Music, you can read Transfer Spotify Playlist to Apple Music with 3 Practical Methods.
Conclusion
After reading this post, you must have known how to create a Spotify playlist on your desktop and mobile device. Just try the methods we mentioned and share your favorite music with your friends now!