Everyday, hundreds of millions of people use Snapchat on their phones. Now, Snapchat web version is available. This post from MiniTool explains how to use Snapchat on web browser.
About Snapchat for Web
Snapchat is a popular messaging app and for a long time, it's only available on Android and iOS. On July 18, 2022, Snap launched Snapchat for Web, a new way to use Snapchat online to keep conversations with friends.
Before if people wanted to use the Snapchat app on their laptops, they need the help of emulators. With the release of the Snapchat web version, people no longer need to do that and they can use Snapchat on PC without downloading.
Currently, Snapchat web version includes top messaging features like Chat Reactions, Chat Replay, and Lenses.
What's more, you can make voice and video calls and watch other people's stories through the Snapchat web version. It also syncs conversations with the Snapchat mobile app.
Also read: Why Won't My Snaps Send? 8 Ways to Fix Snapchat Not Sending Snaps
How to Use Snapchat on Web Browser
The Snapchat web version is not available on all web browsers, and currently, you can use it on Google Chrome and Microsoft Edge.
Snapchat for Web is also available to Snapchat+ subscribers in the United States, United Kingdom, Canada, Australia, and New Zealand.
How to subscribe to Snapchat+?
Step 1. Open the Snapchat app for Android and iOS.
Step 2. Tap your profile icon at the top left corner.
Step 3. Click on the Snapchat + banner.
Step 4. Choose a subscription plan, complete the payment, and start your 7-day free trial.
You may also like: Snapchat Public Profile: How to Make a Public Profile on Snapchat
Here's how to use Snapchat on web browsers. 
Step 1. Go to https://web.snapchat.com in your Chrome or Microsoft Edge.
Step 2. Type your username or email and the password you use to sign in to the Snapchat mobile app.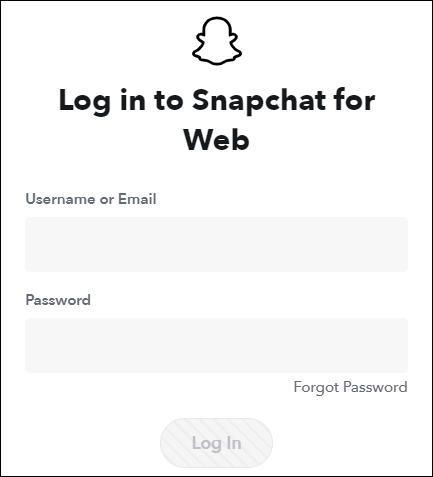 Step 3. Complete the verification and verify the web login request on your phone.
Once you have logged onto Snapchat for Web, you can create a desktop shortcut. Click your profile icon at the top left corner, and choose the Create Desktop Shortcut in the drop-down menu.
From the Install Snapchat app pop-up window, choose Install. Once Snapchat is installed on your PC, you have options to make a desktop shortcut and pin it on the taskbar and start menu.
Want to save Snapchat videos? Read this post – How to Save Snapchat Videos to Your Phone.
Alternatively, you can also use an Android emulator like BlueStacks to download the Snapchat app from the Google Play Store and use it on your PC. Here's how:
Step 1. Download and install BlueStacks on your computer.
Step 2. On the home screen, go to the Game center tab. Under the Recommended for you, tap on Google Play Store.
Step 3. Log in with your Google account. Search for Snapchat and click Install.
Step 4. After the installment, sign in to Snapchat with your account.
Conclusion
Now, it's your turn. Follow the above steps to use the Snapchat web version to keep conversions with your community.