As one of the sources of stock images and video footage, Pixabay provides millions of free images and video clips. And to help you access more content, this post will give you 8 Pixabay alternatives. Want to make a photo slideshow? MiniTool MovieMaker is recommended here.
Pixabay is a great website for sharing images, illustrations, vector graphics, videos, and music tracks. And it enables you to download these pictures or videos for free. It's free for commercial use and has no attribution required. This site is popular now, but for some reason, you might want some Pixabay alternatives. Hence, this post has compiled a list of 8 sites like Pixabay for you.
Top 8 Pixabay Alternatives
Unsplash
StockSnap
Pexels
Burst by Shopify
Flickr
FreeImages
Gratisography
Shutterstock
1. Unsplash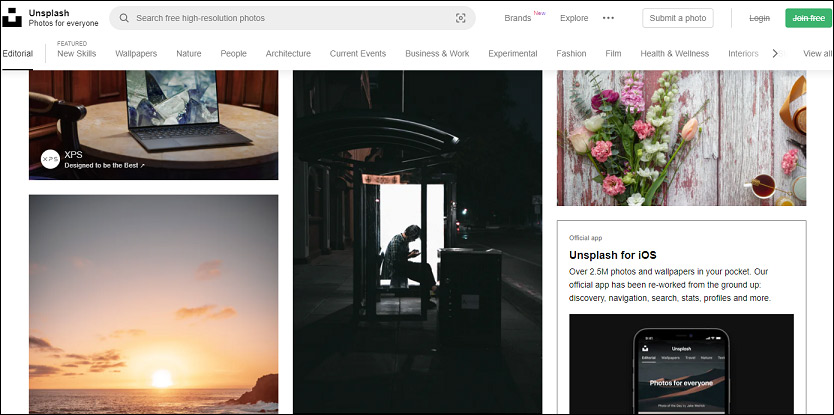 Unsplash is one of the best sites like Pixabay and it provides beautiful and free pictures. It divides images into different topics, including wallpapers, nature, people, fashion, film, technology, travel, and more. And all pictures on this site can be downloaded for free both for commercial and non-commercial purposes.
2. StockSnap
StockSnap, a website for free stock images, is also one of the must-try Pixabay alternatives. It includes a range of photo categories, such as garden, forest, spring, business, food, and much more. And you can sort all photos by date, trending, views, downloads, and favorites. Also, StockSnap allows you to download and use its images for free for commercial or personal uses.
Also read: Want the Best Picasa Alternative? Here're 5 Picasa Replacements.
3. Pexels
Among alternatives to Pixabay, Pexels is a good choice. It enables you to search for free pictures and videos and explore photos by its popular collections, such as background and cover photos, animal collections, art collections, and others. All photos and videos on Pexels are free to use and attribution is not required.
4. Burst by Shopify

Burst is also taken as one of the best alternatives to Pixabay. This site offers more than 20 categories of photos, and so you can easily navigate to the target image collection. Similarly, this website allows you to download and use its images free of charge for personal and commercial uses, no attribution required.
Also read: Where to Find the Best Anime Wallpaper? Here're 6 Websites.
5. Flickr
Flickr, an image and video hosting service, is also one of the best sites like Pixabay. After you sign in to this site, you can explore photos by the Trending Tags – Now, or This Week, or All-Time Popular. And you'll easily discover images about flowers, parks, nature, beaches, and more.
6. FreeImages
Freeimages is another alternative to Pixabay and it offers 300000+ free stock images, and all images are free to download for every day or commercial use. Freeimages enables you to find images from 26 categories and browse by free photos, new images, popular images, editor's picks, cameras, etc.
7. Gratisography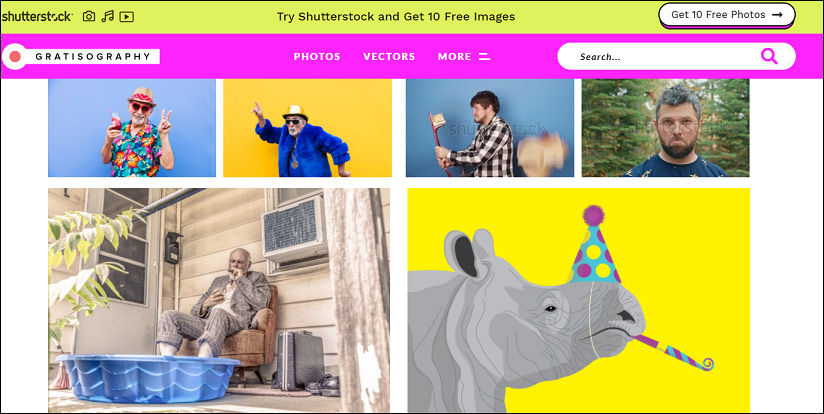 Gratisography is also one of the best Pixabay alternatives to explore free high-resolution pictures about animals, fashion, nature, objects, and more. And this site also provides some vectors. And Gratisography allows you to use its pictures for both personal and commercial projects.
Also read: The Best 6 Widescreen Wallpaper Websites for You!
8. Shutterstock
Shutterstock is another Pixabay alternative to browse for photos, vectors, illustrations, videos, and music. To find your favorite images, you can browse by the 29 categories. To download images on Shutterstock, you need to get a subscription plan.
Conclusion
With these Pixabay alternatives, you can easily discover the images you want. If you'd like to share other sites like Pixabay, you can leave them in the below comments area.