What is an M4B file and how to open it? Don't worry. This post details what the M4B file is and introduces 5 best M4B players to help you open M4B format files. If you want to change file formats, try MiniTool software.
What Is M4B File
M4B is a file extension for an MPEG-4 part 14 audio layer audio book container file format used by iTunes. An M4B file is very similar to an M4A file, but it is specified for audiobooks. 
The main advantage of listening to M4b audiobooks is that unlike other commonly used audio formats, you can bookmark a recording at any point. Another advantage is, through utilizing chapter markers, a single M4b file can be segmented into manageable chunks for the listener to use just like the chapters of a book.
Now, let's check the programs that can open M4B files.
Top 5 Best M4B Players
Bookmobile Audiobook Player
Smart Audiobook Player
Audible Audiobook Player
iTunes
VLC Media Player
Top 5 Best M4B Players
1. Bookmobile Audiobook Player – Best M4B Player for iOS
Bookmobile Audiobook Player is designed to work with all audio files from iTunes, Audible, public library downloads, and other popular sources. It provides a better experience for listening to audiobooks than any other app.
Features:
Drive and sleep modes.
Support background playback.
Adjust play order priorities.
Combine multiple files into one archive file for easier management.
Customize skip settings.
2. Smart Audiobook Player – Best M4B Player for Android
Smart Audiobook Player is designed for playing audiobooks, so it is the most comfortable way to listen to audiobooks. This M4B player has tons of features and options for playing all your favorite M4B format files that you will find very useful and enjoyable.
Features:
Chromecast supported.
Download cover from the Internet.
Lock screen feature to avoid accidental chapter skipping.
Playback speed adjustment.
Automatic pause in case you fall asleep.
You might be interested in: Top 4 Excellent Video Speed Controllers of 2020
3. Audible Audiobook Player – Best M4B Player for iOS/ Android
Audible Audiobook Player, an Amazon company, is the largest and most advanced audiobook service in the world, offering exclusive titles, audio shows, memoirs, and book series. Besides, it offers solid playback features as follows.
Features:
Chapter navigation.
Sleep mode.
Variable playback speed.
Multitasking support for background playback and downloading.
Superior audio quality without interruptions.
4. iTunes – Best M4B Player for Windows/Mac
This is one of the most popular media player software, and it can be used as an audiobook player software as well. It features various tools that allow you to listen to audiobooks. You also have the ability to add your own audiobooks and to play them whenever you want to.
Features:
Synchronize your audiobooks to iPhone or iPad.
Browse for media files automatically and to play them at any moment.
Create AAC version of the audiobooks.
Sort audiobooks based on some filters that include name, genre, title, year, and so on.
5. VLC Media Player – Best M4B Player for All Systems
As a free, open-source and cross-platform multimedia player, VLC media player is the most stable, flexible and lightweight audio and video player at current. If you want to play M4B files, VLC media player is a nice choice.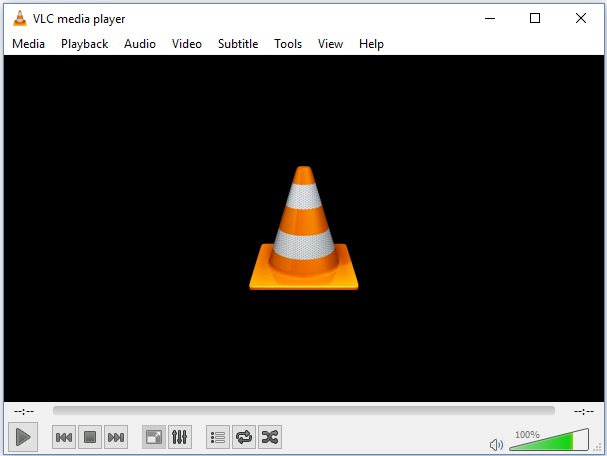 Features:
No spyware, no ads and no user tracking.
Play most multimedia files as well as DVDs, Audio CDs, VCDs, and various streaming protocols.
Run on all platforms, including Windows, Linux, Mac OS X, Unix, iOS and Android.
Hardware decoding on most platforms.
Complete feature-set over the video, subtitle synchronization, video and audio filters.
Related article: 4 Hacks You Need to Know about VLC Media Player
Bottom Line
It is believed that you already know what M4B is and how to open M4B files after reading this article. Share it with other friends who need it. If you have any questions or suggestions about it, please let us know via [email protected] or share them in the comments section below.